Job Specialism : Marketing
Salary Currency : EURO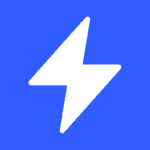 Website Storm2
Connecting FinTech Talent
Head of SEO
B2C InvestTech/Investment platform
Europe (Remote)
Storm2 are partnered with a VC backed InvestTech who are looking for a marketer excited about innovation within the crypto investment space and looking to take their next career step. The role is for someone who has excellent communicative and interpersonal skills as they will be working and communicating with a various people across functions and stakeholders.
As the Head of SEO, your primary responsibility will be to develop and implement effective strategies to improve organic search rankings and drive targeted traffic to the website. You will play a crucial role in enhancing the online visibility and presence of our organization. Working closely with cross-functional teams, you will analyse website data, identify optimization opportunities, and execute SEO initiatives to maximize search engine performance.
Primary Responsibilities
Develop and execute comprehensive SEO strategies to increase organic search traffic and improve search engine rankings.
Conduct thorough keyword research and analysis to identify target keywords and optimize website content accordingly.
Perform on-page optimization, including meta tags, URL structure, keyword placement, and internal linking to enhance website visibility and crawlability.
Optimize website content and landing pages to improve user experience, engagement, and conversion rates.
Requirements:
Bachelor's degree in marketing, communications, or a related field.
+5 experience as an SEO leader or similar role, with a strong track record of improving organic search rankings and driving website traffic.
Deep understanding of search engine algorithms, ranking factors, and SEO best practices.
Proficient in using SEO tools and analytics platforms such as Google Analytics, Google Search Console, SEMrush, Moz, or similar tools.
📧 Interested in applying? Please click on the 'Apply' button
Alternatively, send your resume to (theodore.poznansky@storm2.com) for more info or to have a confidential conversation.
⚡ Storm2 is a FinTech recruitment firm with clients across major Tech hubs in Europe, APAC and North America. To discuss open opportunities or career options, please visit our website at storm2.com and follow the Storm2 LinkedIn page for the latest jobs and intel.