Product Management: The Key To Success
Thursday 11th May, 2023 | 3:00pm BST/ 10:00am EST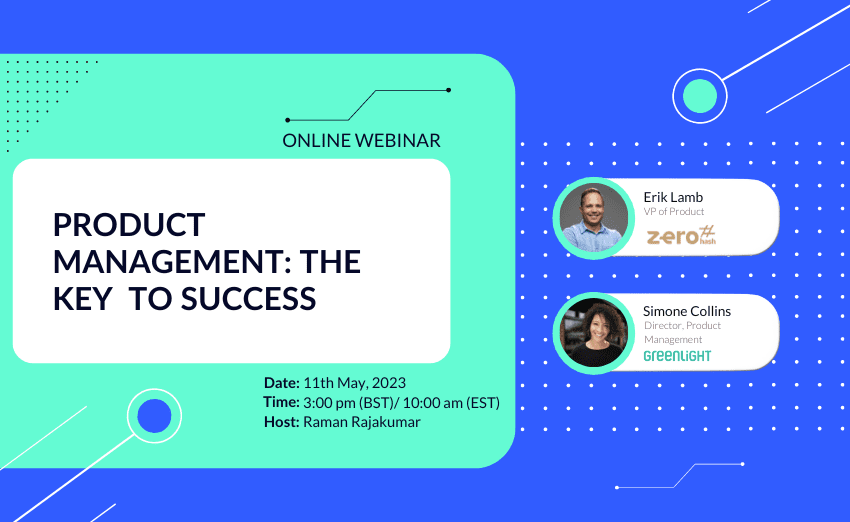 Product Management: The Key To Success
On Thursday 11th May, we'll be joined by two leaders in the Product Management field for a discussion on the keys to success in Product Management.
The topics our panellists will cover:
Their journey into the Product Management space
The best route into Product Management
The FinTech products that excite them the most
Trends and challenges in the Product space
Advice for aspiring Product Managers
In the last 10 years, product roles have become vital to the success of FinTechs worldwide. In this event, we plan to look under the surface to see what it takes to be a successful Product Manager in FinTech.
Registration is free – secure your place now! 
You won't be able to attend? you can still sign up – we'll send you a recording after the event!