The European FinTech scene has experienced enormous growth over recent years. €5.3bn was invested into the market in 2020, and 2021 is set to be another record year with €2bn already having been raised in the first quarter.
With financial technology being one of the hottest sectors in Europe, we've taken a look into Europe's favourite FinTechs, with the following 6 proving to be at the top of their game.
Klarna
Based: Stockholm, Sweden | Founded: 2005
Klarna is an eCommerce payment solutions platform which offers 'buy now pay later' loans at selected retailers, giving consumers instant credit at checkout which they then pay back in instalments. In March 2021, Klarna raised $1bn in equity funding, making it the highest-valued FinTech in Europe, and it now operates across most of Europe, as well as in Australia and the US.
Klarna recently announced a new initiative aimed at helping small and medium-sized businesses (SMBs), that were most affected by the pandemic get back on their feet, with the FinTech donating $4.5 million in payment and media services to 100 small businesses across the nation.
"At Klarna, we solve problems – that is the heart of what we do for both consumers and retailers."

Sebastian Siemiatowski, CEO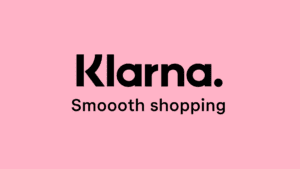 Revolut
Based: London, UK | Founded: 2014
Revolut is a financial services company specialising in mobile banking, card payments, money remittance, and foreign exchange. One of the fastest-growing digital banks in Europe, the FinTech which began as a travel currency-exchange card has since expanded aggressively into a full range of services, including stockbroking and cryptocurrency.
The company's 2020 fundraise of £460 million valued the company at $5.5bn, placing it at top spot in the UK in terms of investment raised. As well as this, analayzes by Sifted in 2020 found that Revolut leads its financial service peers such as Monzo and Starling in terms of downloads, revenues and deposits.
"The reality of what we're trying to achieve is to build a 10x better financial services company that is 10x cheaper as well."

Nikolay Storonsky, Founder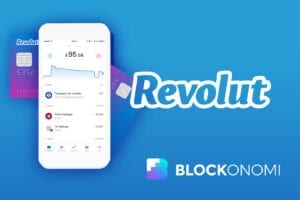 N26
Based: Berlin, Germany | Founded: 2013
The first platform of its kind, N26 offers mobile banking solutions to customers in the European Union through its subsidiary. Having raised over $800 million to date, the company now has over 5 million subscribers in Europe. In late August 2020, the FinTech even announced it had reached a new milestone: 500,000 customers in the US.
Investors in N26 are confident that Covid-19 has increased the demand for digital banking, placing the start-up in an excellent position to lead the new era of consumer finance.
"With more people turning to digital banking than ever before, I believe that we can be the first to pioneer a truly world-class, fully digital service experience in banking that can set the standard for the future of this industry."

Adrienne Gormley, Chief Operating Officer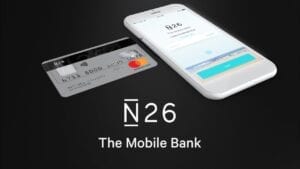 Tink
Based: Stockholm, Sweden | Founded: 2012
Tink is a cloud-based platform providing infrastructure and data products to enable the future of financial services. In one of the biggest FinTech rounds in December 2020, the Swedish start-up raised $103 million.
Off the back of this giant fundraise, Tink recently partnered with payments technology provider Tribe to continue fuelling the open banking platform's expansion of payments services across Europe. During 2021, Tink is set to increase its staff by 50%, with the focus for many of these new employees being to double the FinTech markets presence by expanding operations to ten European countries.
"2020 has seen payments powered by open banking take-off, and in 2021 we expect to see this scale – most prominently in the UK, followed by Europe."

Daniel Kjellén, Co-Founder & CEO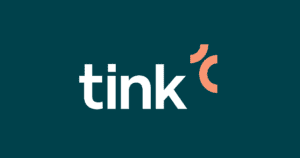 Lydia
Based: Paris, France | Founded : 2013
FinTech Lydia is a P2P payment start-up which enables its users to get accounts, payment cards, loans, insurance, and gift cards. At the end of 2020, Lydia scored France its largest FinTech funding round in history, raising $86 million and placing their total funding to just shy of $160 million.
The start-up services 4 million customers across Europe and recorded 100% growth in volumes across 2020. Lydia is now a household name in France, with 30% of all under-30's signed up, according to the company. Lydia has now started expanding beyond payments, offering debit cards, money pots and direct deposit capabilities to become a 'one-stop' financial app.
"[Recent investments] will enable us to respond to our customers' needs faster. I believe Lydia now has what it takes to become Europe's leading financial super-app."

Cyril Chiche, CEO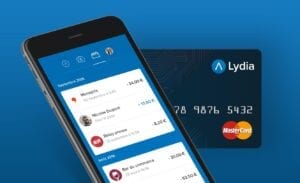 Satispay
Based: Milan, Italy | Founded: 2013
Italy's largest mobile payment provider, Satispay provides a bank account enabled mobile payment platform which is used by 1.3 million users in 130 thousand stores, from KFC to Carrefour. In November 2020, the FinTech raised a €93 million funding round which will be used to expand across Italy and abroad, the company said, with near-future plans to move into Luxembourg and Germany.
Now, Satispay is aiming to triple its users by 2023, which will increase the company's transactions five-fold and revenues seven-fold.
"2020 has been a long and hard year. We need to keep growing in a smart manner and make the difference, every day, for users and merchants at the national and European level."

Alberto Dalmasso, Co-Founder & CEO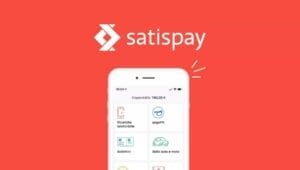 At Storm2, we recently launched our third global hub in Amsterdam. With Amsterdam being at the centre of so much FinTech activity and attracting some of the top European Tech talent, we're excited to continue helping European FinTechs scale and grow. If you're looking to hire expert FinTech talent, get in touch. Alternatively, take a look at our specialisms for more information on the roles we work with.