Key InsurTech Trends to Watch in 2022
As advances in technology become pervasive in the FinTech sector, InsurTech is no exception. InsurTech companies are starting to use satellites, drones, and real-time data sets to bring consumers a more efficient and user-friendly experience. With new trends being brought into the InsurTech space, the need for new skills and rise in customer expectations have disrupted the insurance industry.
In 2021, the market size was valued at $3.85 billion. Increasing numbers of claims has enabled the global InsurTech market to expect 51.7% compound annual growth rate by 2030.
For many InsurTech companies, adapting operating models, products, and core processes are becoming a reality. The rise in market valuation of InsurTech has allowed for new innovations to arise in InsurTech companies worldwide.
Here are some key trends happening in InsurTech:
Customer centricity
The use of technology has simplified many tasks for consumers, making it easy to expect more from companies. Digitalization of professional services have become the norm, with many consumers growing accustomed to the convenience of on-demand apps. Expecting real-time and hyper-personalized service when consumers need it is a strong focus in InsurTech trends.
Customer Centricity in Companies
ManyPets is a lifetime pet insurance company that is on a mission to make a world a better place for pets and their parents. Their service runs on a customer-led model that uses anonymized data to identify shared customer needs. From there they can personalize their products and experiences to better fit their customer and pet.
This company has helped made car insurance more flexible for busy schedules. Cuuva is using technology to build with the future in mind for consumers. Fitting needs for all insurance purposes – from one hour up to rolling monthly cover. All customers can have coverage within three clicks through their app.
AI and machine learning adoption
Artificial Intelligence is used to enhance customer experience to current products and services, and gauge consumer needs to develop new ones. As the need for data-connected services grows, the need for AI in InsurTech is becoming an integral part for user experience. AI can also be used to assist companies in handling email exchanges and ensuring all documents for underwriting are collected.
Improvement of operational efficiency can help InsurTech companies to preserve the integrity and security of data and operations. This will give consumers a better quality of services with their providers overall.
AI in InsurTech Companies
Traditional insurance companies are unable to collect signs like non-verbal cues when detecting fraud. The company Lemonade is using their AI technology to analyze video submission for signs of fraud. Their chat bot Maya is used to make customer support quick and pleasant.
Climate change
The growing awareness for the effect climate change has had on the planet has resulted in a growing concern for InsurTech companies. In the summer of 2021 alone, one in three Americans had experienced a natural disaster. As a result, 95% of insurance leaders are anticipating climate risk to impact portfolio development in the next two years, resulting in the need for updated tech solutions to respond to disaster.
InsurTech Climate Change Companies
As natural disasters are occurring at a heightened rate, many companies are preparing to provide coverage for property risks. Therefore, companies like HazardHub provide national coverage for hazardous weather that destroys and damages property from air, water, earth, and fire. Their database requires a PhD level of expertise to ensure geospatial digital data to make real world decisions.
Start-up company Concirrus, formerly known as Spark Insights, is using AI that allows carriers to process claims within three days of a catastrophic event. Using satellite, aerial, and imagery to assess property damage after an event. Carriers can then use this information to process claims accordingly.
Cyber risk management
Organizations and insurers are predicting to have a predominant focus in cyber risk management in 2022. In 2020, many companies experienced cyber attacks that have resulted in $10 million worth of ransoms and $1.8 billion in cyber losses. The push for cyber security is higher than ever – and InsurTech companies are taking advantage.
Cyber risk management in Companies
As technologies evolve, cyber risk management is more necessary than ever. Risk management company KYND is a new breed of cyber company. As a result of evolving cyber-attacks, the company has developed a product that has helped carriers make better underwriting decisions. Through instant insight into cyber risk exposure KYND can assist carriers in the improvement of their cyber security posture.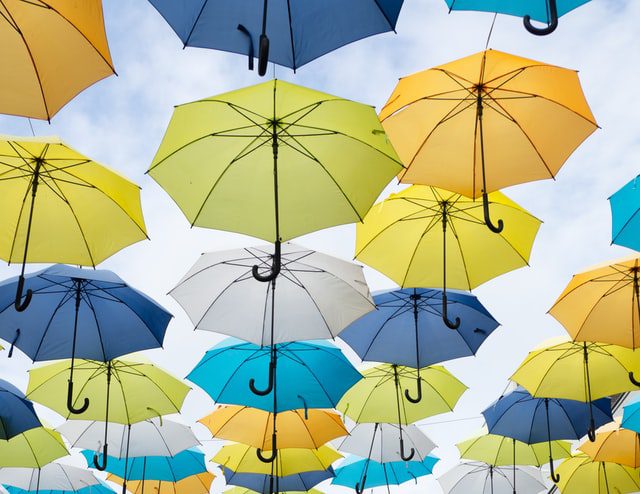 Demand for digital
Digitalization of InsurTech has become the new normal and will remain in the spotlight in 2022. 82% of customers are expecting multi-channel interactions with their insurance provider. This means more carriers will need to plan accordingly, including investing in necessary tools to meet consumer needs. With companies meeting their customers in the digital domain, there's expected to be less interruption of service due to human error.
Companies digitally evolving InsurTech
Slice is the leading on-demand insurance provider for insurers. Their cloud-based platform focused on protecting small businesses with their digital co-branded insurance products. They provide customized on-demand, pay as you go insurance products designed to service the new economy.
Modern consumers are looking to enjoy more options and choices like never before. Traditional insurance may not be what they're looking for. The company Surround is designed to provide customer-centric insurance products for young professionals to rent, share, borrow, and freelance.
Recruiting top talent
The trends of InsurTech has quickly evolved as more and more companies are racing to digitalize. Therefore, with new practices and technologies being implemented, there is concern of a future talent gap from specialists. Top talent and developers that are willing to enjoy will continue to be in high demand. InsurTech companies are working to create attractive work environments that are enjoyable to work, learn, and grow from personally.
Why Storm2?
As the global InsurTech talent marketplace expands, we strive to connect disruptive FinTechs to top FinTech talents to help companies scale. We connect experienced InsurTech professionals that can help scale and build the next FinTech app that will disrupt the industry and improve consumers' financial well-being. Contact us now to find out how we can support you and your startup to success.