RegTech uses big data, AI, and machine learning to increase regulatory compliance, reduce financial risk and eliminate fraud and laundering. RegTech is disrupting the FinTech landscape by providing technologically advanced solutions to meet compliance demands. RegTech also helps financial institutions manage their compliance and regulation efficiently as it corrects any potential errors by quickly analysing big sets of data. In addition, the global RegTech market size is expected to grow to $19.5 billion by 2026. Below is a list of the top US RegTechs to watch out for in 2022.
Top 10 RegTech companies to watch out for in 2022
Ascent |Founded in 2015 | Chicago, Illinois | Series B $29.4M

Ascent offers cloud-based regulatory compliance software for financial businesses, banks, law firms, and asset management companies.
Chainalysis |Founded in 2014 | New York | Series F $536.6M

Chainalysis offers cryptocurrency investigation and compliance solutions to global law enforcement agencies, regulators, and businesses.
Forter |Founded in 2013 | New York | Series F $300M

Forter's Decision-as-a-Service technology tracks trends and flags fraudulent spending.
Hummingbird |Founded in 2016 | San Francisco, California | Series B $30M

Hummingbird is an anti-money-laundering platform that automates workflows, creates graphics, and manages ongoing investigations.
PaymentWorks|Founded in 2013 | Boston, Massachusetts | Venture Round $20.2M

PaymentWorks has created a platform for digital onboarding that eliminates risks of fraud and ensures regulatory compliance.
Alloy|Founded in 2015| New York | Series C $155.8M

Alloy is a developer of an identity verification platform used to detect fraud and make identity management effective and straightforward for banks.
Exiger|Founded in 2013 | New York | Debt Financing $150M

Exiger assists organizations with practical advice and technology solutions to prevent compliance breaches.
Symphony Ayasadi AI|Founded in 2008 | Palo Alto, California| Series C $55M

Symphony AyasdiAI technology combats financial crime by discovering hidden patterns in financial data and identifying the behaviours of criminal activity and the laundering networks.
Sift|Founded in 2011| San Francisco, California | Secondary Market $156.5M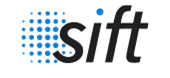 Sift applies insights from a global network of data to detect fraud and increase positive user experience.
BehavioSec|Founded in 2008| San Francisco California | Series B $25.7M

BehavioSec is the industry pioneer and technology leader for behavioural biometrics and continuous authentication, safeguarding millions of users and billions of transactions today.
Why Storm2?
Identifying the right FinTech talent is the number one challenge for start-ups – the RegTech sector is no different. At Storm2 our team of specialist consultants are experts in matching high-quality talent to the best RegTech institutions worldwide. Do you have a vacancy you would like to discuss? Please get in touch.