Statistics about the FinTech Market in Asia Pacific
This infographic will offer an overview of our FinTech market research in Asia Pacific (APAC).
Asia Pacific is home to the biggest and fastest growing FinTech industry in the world, with big global players based in the region. The APAC FinTech industry consists of huge mature markets like China and smaller emerging markets like Indonesia, Thailand and more.
Despite APAC having a lower value of FinTech investments than other regions, it has the largest number of FinTech users due to the region's massive population and high FinTech adoption rate. The APAC FinTech industry is forecasted to generate the most revenue with Digital Payments being the largest FinTech segment and Personal Finance expected to be the next trending segment of FinTech.
The following infographics will demonstrate why there is such a huge potential in APAC market for FinTech industry and how the APAC region will play a prominent role in the global FinTech ecosystem.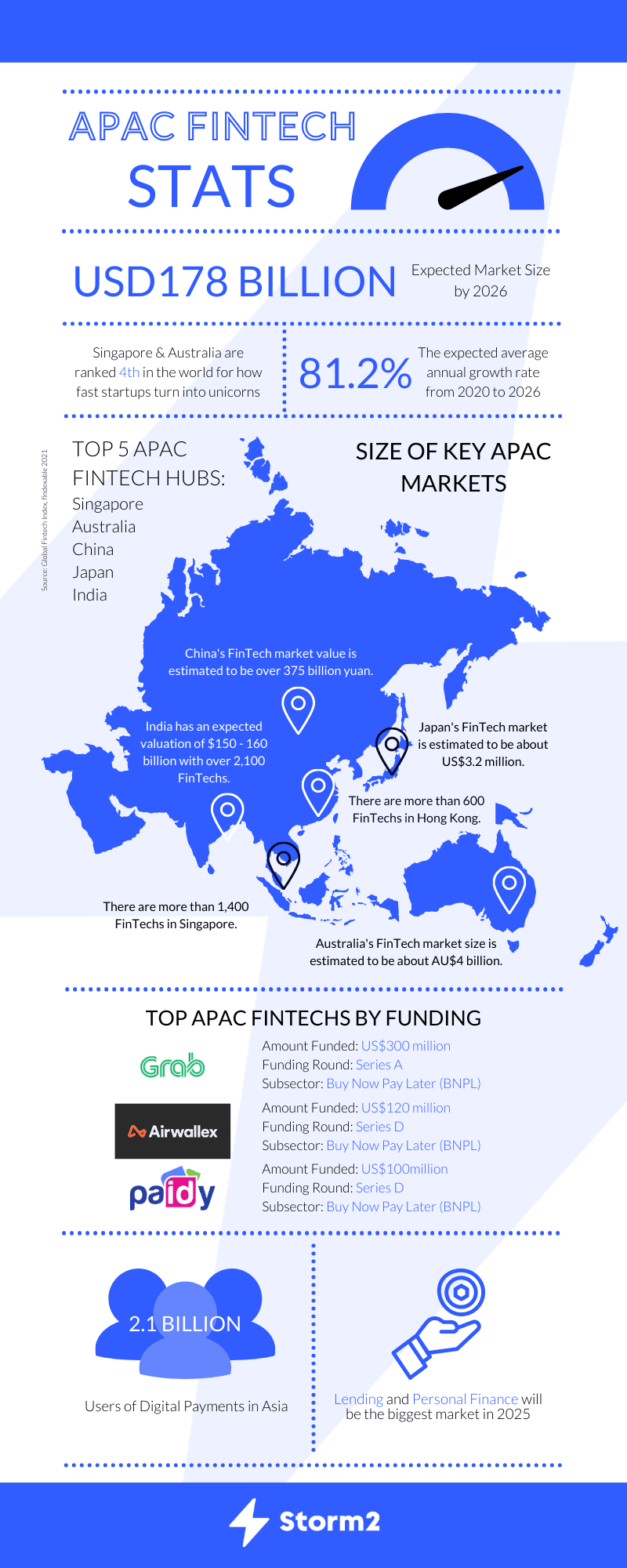 For more FinTech news and research pieces, check out our APAC-specific articles. 
If you are a FinTech looking to scale and grow your organization in APAC, get in touch! Our specialized team of consultants have a global and deep network of professionals who will bring valuable and critical experience to your team.