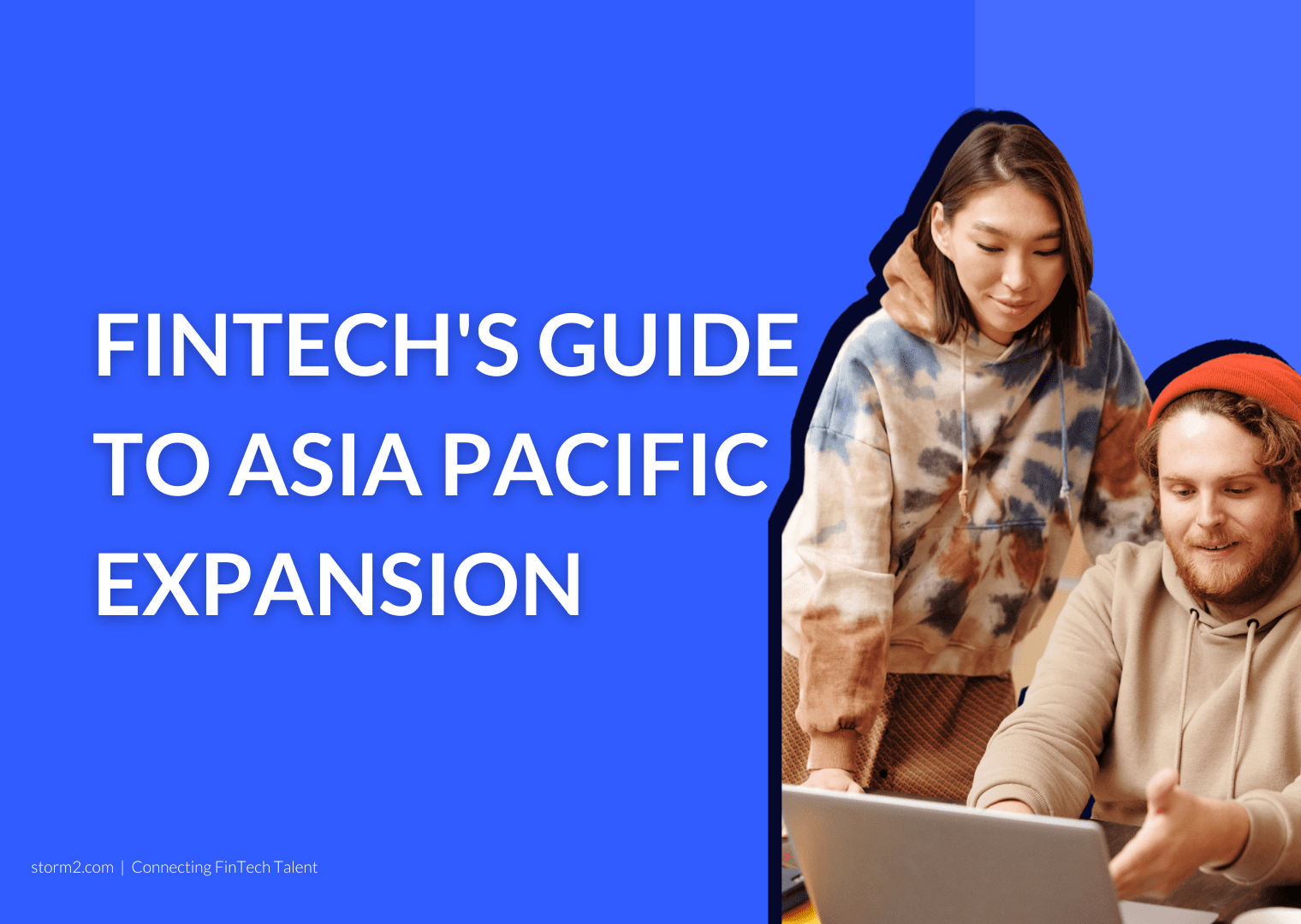 FinTechs in Asia Pacific
Expanding into Asia Pacific has become a necessary and inevitable stage for FinTech's growth and success. The business model for any FinTech is designed to be digitally scalable to give FinTechs an edge by reducing any costs relating to expansion in new markets. With more than 6,000 startups, Asia Pacific currently offers strong economic potentials in the decades to come. The region is home to huge FinTech players globally and is expected to generate the most revenue in the FinTech industry. The benefit of the Asia Pacific region is that it is so vast and diverse that it is made up of different types of economies for FinTechs to take advantage of, from fast growth economies to mature markets.
The rise of FinTech in the Asia Pacific region has brought along the wave of deregulating market which suggests that financial regulators are moving into a role of building flexible yet innovative ecosystem that allows startups to grow in. With new startups entering the FinTech industry, it is also expected to witness strong competition and the success of these FinTechs would be dependent on the strength of their disruption to the market before global and well-established players come in. As one of the biggest markets of the region, it is also no surprise that China is currently dominating the FinTech industry and setting the standards of innovation.
FinTech Hubs of Asia Pacific
As global FinTech recruitment marketplace, we have identified 5 emerging FinTech hubs that we expect to witness strong growth in the industry in the near future:
Australia
Australia was 6th globally and 2nd regionally as a FinTech hub. With a FinTech industry worth around $4 billion and a vibrant FinTech culture, Australia is one of the most sophisticated global FinTech industry and known for its ecosystem that is ideal for FinTech product development and launches. Australia's FinTech talent pool is diverse and well-equipped to deliver the necessary talents for FinTechs to succeed. Australia also has strong support from its governmental entities which results in a stable regulatory environment that offers polices that encourage innovation along with stability.
Dubai
The Dubai government is well-positioned to become the up-and-coming FinTech hub, evident from the governmental reforms and initiatives to help international FinTech move into the Middle East region. Dubai International Financial Centre (DIFC) has been set up since 2004, one of Dubai's independent-free zones to ease the process of doing business and offering a nurturing business environment with the right level of protection and best practices to further attract foreign FinTechs and talents.
Hong Kong
Hong Kong has witnessed a surge in growth after the global pandemic which has set it up to become a prominent FinTech hub. The Hong Kong government has developed a string of initiatives and grants that sets FinTechs up for succeed, growth and expansion locally. In addition to the proactive stance for FinTech innovations, local FinTech talents are also nurtured and attracted to support the fast growth of Hong Kong's FinTech industry.
Japan
In Japan, Tokyo is currently leading the way as the top startup hub. As the 3rd largest economy globally and its expected growth of the FinTech market to $11 billion by this year, there has strong efforts to further diversity the FinTech ecosystem. Digital Payments in Japan is currently valued at US$325.1 billion, and the number of users is expected to growth to more than 120 million by 2027. As one of the first countries globally to declare a legal position on cryptocurrency, digital currencies in Japan has been noticeably more successful than other countries currently which makes it an ideal FinTech hub for FinTechs moving into the blockchain/cryptocurrency space.
Singapore
Singapore is currently estimated to have more than 1,000 FinTechs and is ranked one of the top countries to launch a business, it is recognized for its competitive corporate tax rate, strong talent pool and political stability. Payments in Singapore attracted one of the most lucrative spaces that attracted the most investment. It is also observed that there is a growing investor interest in the cryptocurrency and blockchain space.
Expanding into Asia Pacific
Expanding into a new market is never easy, especially with all the factors and market conditions that needs to be taken into consideration to ensure that your FinTech is ready for success. It is critical to understand that with every expansion into a new market, it might not always be replicated due to the differing regulations, consumer behaviour and cultural differences. Your FinTech needs to be ready to adapt its product, business model and even leadership structure to succeed in a foreign market. Success needs to be defined before moving into a new market, questions like what your FinTech hopes to achieve from the market expansion, what is the expansion strategy to be adopted and more should be answered at the planning stage of the expansion. Besides the investment of resources, it is critical to ensure that your company has strong buy-in to provide strong support and involvement from all levels of the business. With the growing opportunities in the FinTech industry globally, global expansion has become an inevitable stage towards success of FinTechs. FinTechs are realizing the vast potential of global expansion in terms of market share, revenues, hiring world-class talent and diversifying investments. We have also curated an e-book specially for expanding FinTechs in mind to help them succeed in Asia Pacific expansion, download your free copy here.
How Storm2 Can Help Your Asia Pacific Expansion
As a global FinTech talent marketplace, we are well-positioned to assist FinTechs of any stage to expand and scale their team for international success. Our team of specialist consultants have worked with global FinTech in their expansion and are well-experienced in navigating challenges from a specialist recruitment standpoint that will help FinTechs capture new markets and connect them with the critical talents needed for expansion success. Connect with us now to find out more.