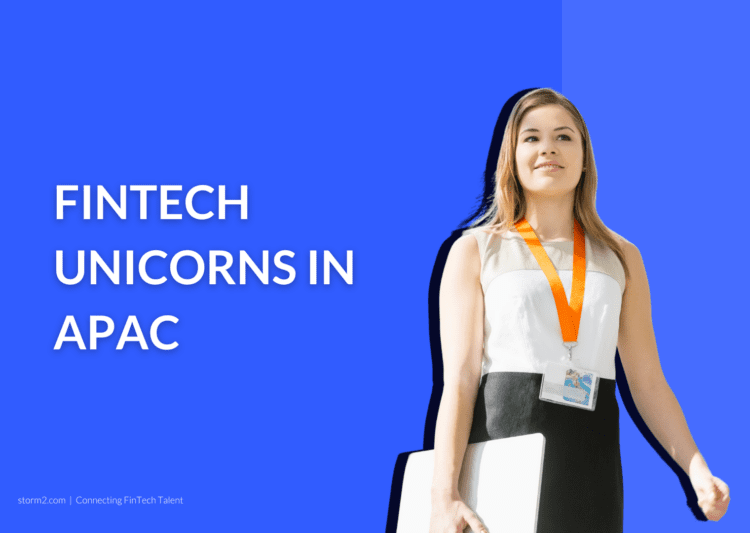 What is a FinTech Unicorn?
A 'unicorn' is used in the venture capital industry to characterize a privately held startup valued over $1 billion. This term was coined by Aileen Lee, founder of Cowboy Ventures, a seed-stage venture capital fund in the United States in 2013 in one of her articles when she looked at software startups and estimated that only about 0.07% only reach a $1 billion valuation. Describing that phenomenon as being so rare that it is as difficult as finding a mythical unicorn. Variants of unicorns include decacorn, valued at over $10 billion and hectocorn, valued at over $100 billion. The term 'unicorn' has become a commonplace term when describing startups in technology sectors with exceptionally high valuations, more than $1 billion.
FinTech unicorns used to be rare, but it has now become a frequent occurrence in recent FinTech ecosystem. With more than 900 unicorns globally, the surge in FinTech unicorns is boosted by emerging technologies and innovative business models that attract the new-age consumers.
How Many Unicorns Are There in Asia Pacific?
Asia Pacific holds the second highest number of unicorns globally but tops the chart with market valuation. In 2021, 19 startups saw an increase in valuation to above US$1 billion. 15 startups in Singapore and 11 in Indonesia accounts for 35 of the region's unicorns. Indonesia and Singapore are the most valuable countries with tech ecosystems worth US$60 billion and US$35 billion respectively, conducive to the growth of unicorns. Singapore was ranked the fourth-best country globally for unicorn startups, reporting an average of 6 years and 11 months for Singapore unicorns to reach a valuation of US$1 billion.
How did they achieve unicorn status?
To get your startup from 0 to $1 billion, look at innovation cycles and disruptive thinking. In the last few years, the rise of unicorns was also driven by factors like robust funding from private equity markets and rising middle class. Unicorns tend to have a consumer-led business model with only a handful of them in the business-to-business space.
The increase in unicorns in APAC can be attributed to
Strong Demographics
There are 570 million people and 360 million internet users in Southeast Asia (Indonesia, Singapore, Malaysia, Philippines, Vietnam, Thailand), with 22 million people joining the mobile internet every year. As compared to Europe and the United States, APAC has the most engaged mobile audience, the highest internet economy and GDP growth. Countries in Asia like Indonesia, Malaysia, the Philippines, Thailand, Vietnam, and Singapore have the youngest demographics globally which suggests an increased willingness in adoption of new technologies. Asian countries have populations large enough for digitization opportunities can be unicorn-sized.
FinTech Adoption Rate
The global pandemic has helped to accelerate the adoption and migration to digital channels for financial services and experts believe that this trend is expected to stay in the long term due to the convenience and cost efficiency FinTech services brought to consumers. The acceleration of the rate of smartphone and data usage in Asia is also attributed to the prevalence of smartphones, creating increased accessibility to FinTech services. Along with that, it helps to expand the FinTech market and demand. The success of FinTech firms is directly linked to the use of mobile devices as this facilitate the access to and use of FinTech platforms.
Rising Middle Class
The rising middle class has a correlation to the gross domestic product (GDP) per capita. The increasing affluence of middle class boosts spending power of consumers which allow tech companies to emerge and succeed. Affluence of the adult population in SE Asia has also been on the rise, as financial assets started to overtake non-financial assets.
Access to Capital
In 2020, US$1.6 billion was invested in APAC fintech startups. From just US$0.2 billion in 2015, it increased by eight times, attributing this amount largely to foreign investors. FinTech is the largest venture capital investment category for startups in the region. A huge amount of private equity activity has been noted to be focused on Singapore and Indonesia with Malaysia and Vietnam seeing higher activity recently. The combined value of all startups in Southeast Asia has reached US$108 billion in 2020.
Strong Governmental Support
APAC governments also have strong policies and initiatives in place to promote digital payments to boost non-cash usage and financial inclusion. They have demonstrated an increased awareness of the need to protect the integrity of local financial services markets while at the same time ensuring that those markets remain competitive both in a regional and a global sense.
A regulation within the region put in place to support FinTech initiatives is regulatory sandboxes. It provides a safe environment for companies developing products in the financial sector to test out their products and services over a period on a group of investors. The companies must regularly report to authorities, but do not have to satisfy all existing regulations immediately during the testing period. These regulatory sandboxes exist in a range of jurisdictions, including Australia, Hong Kong, Malaysia, Singapore, Indonesia, and Thailand, with several the sandboxes being open to participants from other regional countries.
Balancing between encouraging innovation, promoting competition, and consumer protection helps to create the ideal breeding ground for fintech startups. The policies and regulations put in placed help to build an enabling regulatory environment and booming investment ecosystem that can help promote further innovation within the FinTech industry. Asia FinTech hubs are gearing up to nurture the next FinTech unicorns. Many startups are making Asia their base as it is a desirable market for growth of innovation and disruption due to the strong demand for FinTech offerings.
The amalgamation of favorable demographics, expanding middle class, active investors and strong governmental support helps to drive significant opportunities for startups within the region.
A FinTech Unicorn: Grab Financial Group
Taking an ex-FinTech unicorn as an example, Grab Financial Group started out as a ride-hailing company, they saw an opportunity within the FinTech industry and quickly branched out their services to include FinTech services to cater to their current market while capturing new market share. They are the first-ever Asia company to roll out numberless card (GrabPay card) that offers exceptional security while being rewarded for shopping with their merchants. The launch of GrabPay card marks their effort in bringing financial inclusion to millions of under- and unbanked individuals of Asia. Grab has also gone through multiple successful and massive funding rounds which allowed it to be exposed to greater opportunities and untapped potential of the market.
Since its inception in 2012, it has helped to significantly improve lives of millions with enhanced income opportunities and consumers' way of life in terms of choice and convenience. In just two years, Grab was officially valued as a unicorn. In 2019, it became the first decacorn of Asia, commanding an impressive valuation of more than $10 billion. In 2021, it officially stepped out of its 'unicorn' status with a public listing on NASDAQ.
How a FinTech Unicorn is Created
The driving force of the FinTech revolution can be seen globally, especially in emerging companies. Consumers are reaping the benefits of financial inclusion and the revolution is moving at an unprecedented pace with millions of interconnected users. You will notice that a FinTech unicorn's appearance is extremely significant and disruptive.
Market Focus
FinTech unicorns that succeed in Asia Pacific tend to have a laser-focus on the market they are serving. Their existence is to fill a need of the market and disrupting the market. Looking at Grab's case study, successful FinTech unicorns have been seen to be consistent in adapting or expanding their product offerings to cater to bigger and newer markets. Their products can significantly improve the lives of consumers by bringing financial inclusion to them.
Startups that achieve their unicorn status tend to peak at period when the market demand is extremely high. Tech trends have been accelerated by the growth in the market across Asia. Some FinTech players capitalized on the huge and fast-growing market to achieve the billion-dollar valuation. Companies who can succeed in such periods of time have a high tendency to become the most dominant and prominent company of the economy.
Scaling Growth
Collaboration is often one of the ways for startups to scale growth as it helps them build bridges and strong relationships. Strategic partnerships can help to tap on both parties' resources to reach into new markets and benefit from each other's technological strengths. For example, Grab Financial Group has multiple strategic partnerships with huge brands globally to help enhance their product offerings or tap into the market growth.
They also had multiple successful fundraise rounds to aid in scaling their business. Startups need access to capital to scale their businesses. With funding privileges, it helps to create consumer demand in the market as it increases the startup's visibility in the market. It also adds value to the business to showcase the potential of the startup to investors, partners, and customers.
In addition to obtaining a huge funding to build new product, there is a strong need to hire FinTech talents that can scale your company. Having a strong ability to attract, develop and retain talents in areas of Finance, Technology and Leadership is fundamental to a startup's competitiveness.
How Storm2 Can Help
At Storm2, we know how important the right hire is, and we have helped many FinTech startups succeed in their journey. We work with the most innovative FinTech companies globally. If you're within the FinTech space and are looking to hire specialists to lead your startup to success, we have a strong network of skilled candidates ready for you to connect with. Get in touch with us!