Storm2 is a specialist FinTech recruitment agency and have just launched their second office in the Central Business District in Singapore. We spoke with Candy Choong, VP of Asia Pacific, and in charge of launching our new office, and asked why Singapore is the best location to service the APAC FinTech market right now.
What's been the impact of Covid-19 on the Singapore jobs market?
2020 was a challenging year on the local jobs market as we saw companies laying off their workforce mostly due to insufficient funding or lack of revenue. The job market is however recovering steadily as local FinTech investments rebounded in the second quarter of 2020 from US$68Mil to US$278Mil, creating more employment opportunities. With the recent launching announcement of the 4 digital banks in Singapore, the market is anticipating at least 300 new positions across 2021 and 2022.
Are companies actively hiring?
Yes, Storm2 has been busy helping our key clients to secure talent since we launched our operation in October. This is a positive reflection of the current job market and we believe that the situation will be better in Q1 2021.
What are some of the job titles and talent that you're looking for in Singapore at the moment?
On the digital banking side, we are seeing a surge in demand for Head of Compliance, Risk Managers and regulatory related roles as the Monetary Authority of Singapore has just granted several digital banking licenses so digital banks are all looking for regulatory focused talent in order to meet these regulatory requirements. Product Managers, commercial/Business development profiles are also in demand in the Payments and B2B Lending sector especially if their products/offerings are ready for the market.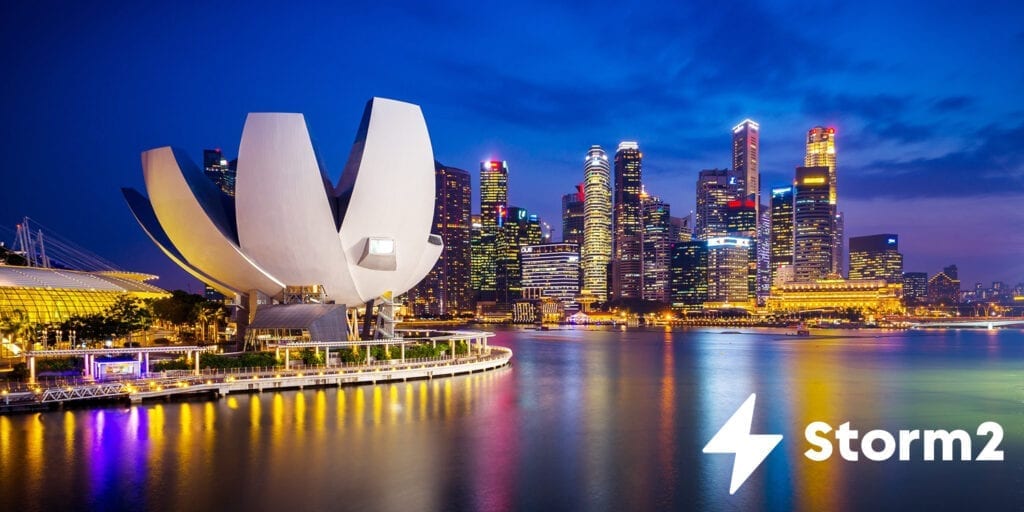 Do you think these FinTechs are going to expand into APAC overall? What are your thoughts around the different regions?
The market opportunity in APAC is incredible as there are still not many serious players across disciplines and countries. For example, in Singapore, Thailand and Indonesia, the InsurTech and RegTech disciplines are still not at its peak in comparison to their B2B Lending and Payments markets. Developing countries such as Myanmar, Laos, Cambodia have lots of potential based on the present unbanked population and lack of competition.
What do you see are the growth areas for 2021?
We predict that the payments area will continue to grow in 2021 as several western payments players have expressed interest to setting up their business presence in Singapore. 2021 will also be an interesting year for InsurTech and RegTech as Singapore has barely scratched the surface on these domains in comparison to other global FinTech hubs.
What is the future of FinTech looking like in Singapore (and the wider APAC region)?
Singapore has barely scratched the surface, it is still a very young industry and there is a lot more work to be done in FinTech domain in APAC. The region is going to be a dominant provider of customised high tech financial solutions globally.
Why did Storm2 choose Singapore to launch their second office?
Singapore historically has been a leading financial hub of Asia due to its stable economy, geopolitical situation and flow of top-of-the-shelf talent. A banking culture has been established in the country for over two decades building a strong foundation for financial services in the region. Singapore is one of the very few countries that maintains strong relationship with both the US and China simultaneously. All these factors contribute to high investor confidence and a steadily increasing flow of investments which drive the FinTech industry. Furthermore, Singapore offers a generous amount of governmental support for FinTech companies which, combined with well-established presence of prestigious incubators/accelerators and specialized FinTech majors in local universities, makes it a sustainable ecosystem.
Due to its high international profile, Singapore is the obvious choice for Western companies looking to establish their presence in Asia. This along with the attractive tax system and lifestyle draws top talent to Singapore.
Unlike other generalist recruitment companies, which take the "one size fits all" approach, treating hiring for technology as a whole, Storm2 exclusively focuses on identifying talent required to build and operate successful FinTech company in this expanding market.
What are your plans for Storm2 in Singapore?
We are growing our headcount exponentially and are on the way to become the market leader for FinTech recruitment in the region, leveraging the unfair advantage of the first mover.
If you are looking to hire FinTech talent and are based in the APAC region, get in touch.