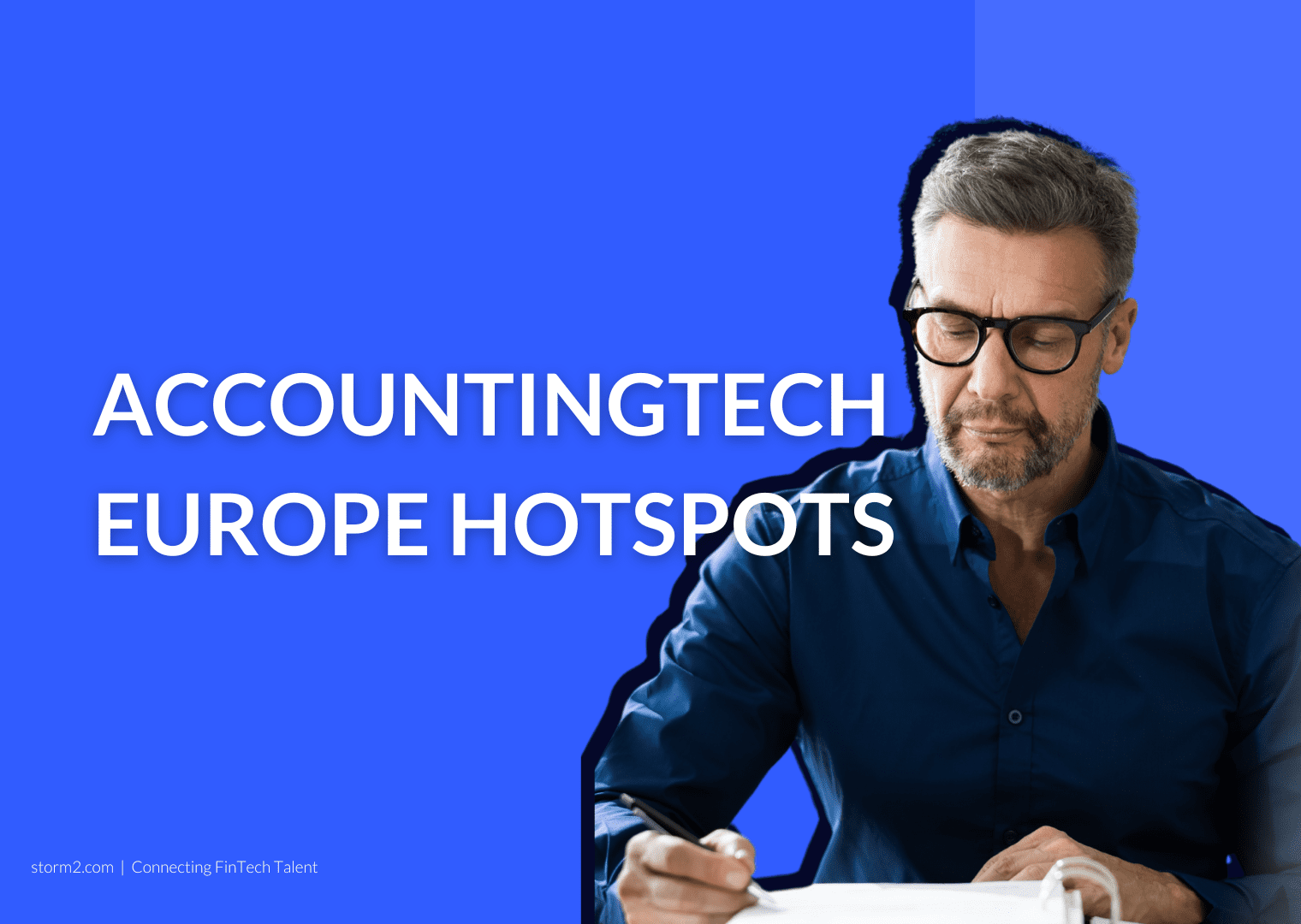 Our AccountingTech deep dive series continues. In this article, we take a more visual look at AccountingTech Europe. In particular, the European AccountingTech hotspots. It's not surprising that some of the countries on the list are known to be more bureaucratic.
But why the focus on Europe? The European finance and accounting market is the second biggest globally. At the current growth rate, the European FAO market is estimated to be worth €921 million by 2025. Given the bureaucracy in place and the general size of the economy, it's less surprising that Germany is the largest European market in the space. In numbers, Germany makes up around 50% of the European FAO market. With the German market estimated to reach a valuation of around €494 million by 2025.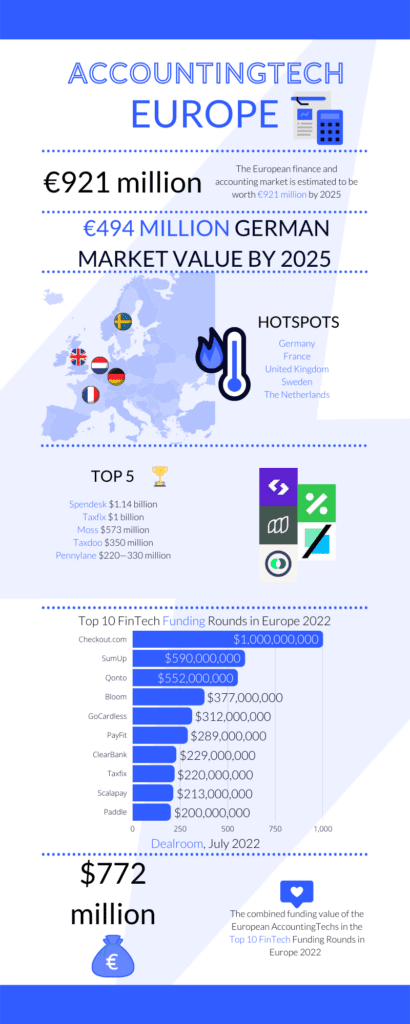 Your Partner in Growth
As the FinTech industry continues to grow, so does the need for talent to facilitate this. At Storm2 we have specialized in connecting FinTech talent with disruptive FinTech players such as yourself. We can assist in any stage of your growth by connecting you with the right people. Please don't hesitate to get in touch and we would be more than happy to see how we can help and support you in your journey and with your recruitment needs.