Australia has famously developed a very sophisticated FinTech ecosystem and continuously sets policies and frameworks in place that encourage innovation and entrepreneurship. The country is now home to over 800 start-ups and sits at sixth place globally and second place regionally in the FinTech Hub Rankings by country. One could be forgiven for thinking there is just one Australian FinTech ecosystem, but to simplify it like that would be a mistake.
Most FinTechs have their headquarters in Sydney, the capital of New South Wales, or Melbourne, the capital of Victoria. There is a very clear divide between both states and cities, and an even clearer historical rivalry in … well, everything. Including FinTech.
Each city boasts different competitive advantages. KPMG's Australian FinTech Survey highlights New South Wales's strong entrepreneurial community, Sydney's robust fintech ecosystem housing 60% of Aussie FinTechs, and, a regulation that encourages global competitiveness and economic growth. For Victoria, KPMG underlines its talent pool and skilled workforce, Melbourne's reputation as one of the most liveable cities in the world, and its vibrant start-up culture. Sydney currently sits at 11th place in the Global FinTech Hub rankings by city and Melbourne holds the 25th place. Though Sydney houses Australia's largest financial sector, Melbourne is arguably the most tech-focused city.
In the spirit of this friendly competition of the battle of the FinTech Hubs, we had a closer look at some of our favorite Aussie FinTechs from each city.
Sydney, NSW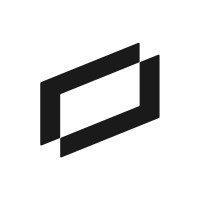 Founded by Greg Moshal and Beau Bertoli in 2012, Prospa's tech platform and easy online application have given their customers something to rave about: they have become the number one online lender for Australian small businesses. To date, Prospa has lent over two billion to Australia's small businesses earning them the Excellence in Business Lending Award by FinTech Australia for two consecutive years in a row (2020 and 2021).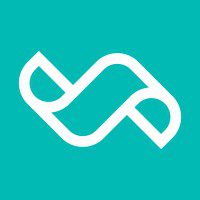 The customer experience when completing a purchase has changed altogether: now, we pay by tapping our cards, with our phones, or even watches. Yet, we still get a paper receipt at the end of every transaction. Co-founder and CEO Paul Weingarth saw this as an opportunity to re-imagine receipts and in 2016, Slyp – formerly known as PingData- was born. Upon purchase, Slyp instantly delivers an interactive smart receipt directly to the customer's banking app. In 2020, Slyp became the only FinTech Down Under to be backed by all the major banks in the country after CBA became the company's fourth strategic partner.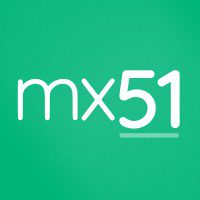 In 2020 Victor Zhen, Steven Hadley, and Magnus Hsu founded the first Australian FinTech to develop a bank-grade, end-to-end Payment as a Service platform. The "mx" stands for merchant experience, which is at the core of the company's focus. Their mission to support merchants to keep ahead in the forever-changing payment sector and to provide a seamless experience has enabled the business to acquire a significant market share in Australia. Mx51 has more than doubled its headcount since its launch and has its eyes set on international expansion.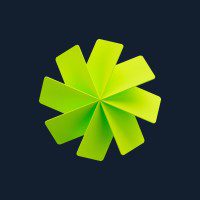 Previously known as DiviPay, Weel was founded by Daniel Kniaz and Russell Martin in 2017. Weel offers businesses a streamlined and easy-to-use platform to manage their spending. With Weel, businesses can easily manage processes that can be a headache for organizations, such as reimbursements, subscription management, and keeping track of company credit card spending. Their services enable finance teams from all businesses and industries to be in sync with the rest of the organization and create a culture of trust when it comes to spending and spending management.
Melbourne, VIC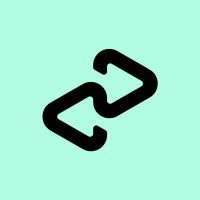 We'll start off with AfterPay, which adds a little bit of fuel to the FinTech hub battle: though founded seven years ago in Sydney by Anthony Eisen and Nick Molnar, this Aussie Unicorn's headquarters were relocated to Melbourne after the company was acquired by Square. AfterPay's "Buy Now Pay Later" service is now offered by all the biggest retailers in the world. Afterpay's recent acquisition by Block (previously Square) has cemented the presence of Australian FinTechs on the global stage.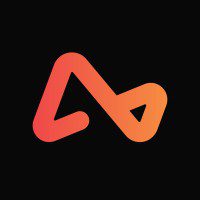 After experiencing the first-hand toll foreign transaction fees have on the bottom line of medium and small businesses, Jack Zhang and Max Li enlisted help from Lucy Liu and Xijing Dai to launch AirWallex in 2015. Today, they are proudly an Australian Unicorn, with a global presence and 19 international offices. Their platform and software streamline global money transfers and simplifies financial operations for organizations of all sizes, thus helping them scale up and expand. AirWallex recently announced a new partnership with American Express, and today, they offer over 60 payment methods for their customers at checkout.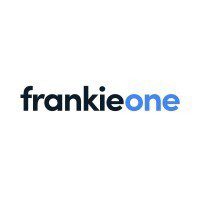 FrankieOne was founded by Simon Costello and Aaron Chipper in 2017. This Australian RegTech supports other FinTechs, banks, and businesses to keep up with their compliance duties with FrankieOne's single API platform while connecting to identity and fraud-monitoring providers across the world. Their focus on customer experience, streamlining onboarding, and verification has made FrankieOne stand out from other competitors. In November 2022, FrankieOne's series A funding amounted to 45 million AUD, the largest amount in VC funding for an Australian RegTech so far.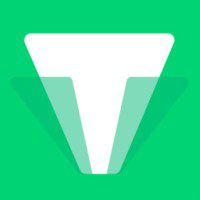 A bookkeeping app using AI, Thriday is a financial management platform created specifically for SMEs. Founded by Michael Nuciforo and Ben Winford in 2020, they are on a mission to cut down on the time that business owners waste on financial admin. Just this month, Thriday announced the launch of "Luca", an automated bookkeeping algorithm that works similarly to Chat GPT. With Luca, SMEs will only be able to spend and earn using only their Thriday accounts.
Whether it's Sydney, Melbourne, or anywhere else in Australia, Storm2 is here to support Australian FinTechs in their journey to success. We specialize in connecting the best FinTech talent across APAC, Europe, and North America.
Get in touch to learn more and follow our LinkedIn for regular insights on everything FinTech.