There is no doubt that crypto has taken off over the last couple of years, especially in 2021. Gemini's global report on the state of cryptocurrency in 2022  indicated that. But who are the European-based FinTechs paving the way for crypto and encouraging consumer adoption?
Over the last couple of years, I have taken an interest in the crypto world. However, when I started investing, I did not have many options, at least not European-based ones. Then, of course, I came across Coinbase, Gemini, Exodus, and BlockFi, but these are all crypto companies based in the US. While these are terrific companies and great options for investing in cryptocurrencies, their HQ is not in Europe.

Crypto FinTechs; Europe vs International
Why is Bitcoin such a big deal? It's not really, but there are a couple of things to consider. One is regulations, and different markets have different regulations. US-based companies will have different laws to abide by than their European counterparts. When the majority of your customer base sits in a certain market, it is completely normal that you will predominantly focus on meeting the regulations of that market. Your secondary markets may take a hit; as a result, making it more difficult to onboard customers or for consumers to use your product/service. Taxes also play a part here. European tax authorities have set their sights on crypto, and depending on where you live; you will have to pay taxes on your crypto investment. A locally-based exchange is likely to take this into account and offer its customers a feature where they can download a report for their tax filing. But international exchanges offer this as well? Very true, but local ones are more inclined to have a report that is to the liking of local authorities. They are making it easier for consumers to invest and reducing the barriers to adoption.
Crypto FinTechs; Payment Methods
Payment methods. Believe it or not, there's a big difference between markets, especially in Europe. Banks in Europe still issue maestro and vpay cards which can't be used for online payments, so consumers are forced to top up their account balances via bank transfers – that comes with fees, especially if currencies are converted.
The Netherlands, shoutout to our team in Amsterdam, is a great example of having their own payment ecosystem, iDeal. This system is only available to Dutch banks and facilitates online payments while consumers are issued maestro and vpay cards. While this payment ecosystem is great for Dutch consumers, it's an additional barrier to entry for a foreign-based crypto company. For example, for Coinbase to hit home with users in the Netherlands, they will have to integrate an additional payment option into their platform. This is where local crypto platforms have the upper hand; they are more aware and can easily integrate into the local bank/payment ecosystem. Amsterdam-based Bitvavo is a good example of a local crypto trading platform paving the way for crypto adoption amongst Dutch consumers.

Crypto FinTechs; Consumer Trust
Trust. This is a bit more of a personal preference, but I tend to opt for companies that are regulated by local authorities or at least on a European level. Digital banking is a great example of this, I'm a big fan, but I will always go for the neobank covered by a local deposit protection. It's a similar story for crypto; I prefer to invest with companies that are regulated by local authorities and abide by local regulations. Investing in cryptocurrencies already comes with a risk; I will ensure to only invest through companies that play by the rules.
Crypto FinTechs; The Crypto to my Fiat
Having gone through all the details, let's take a look at the fun bit, the FinTechs paving the way for crypto Europe and making it easier for consumers to adopt cryptocurrencies.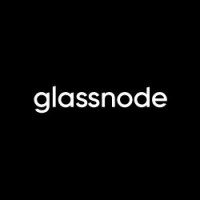 The Swiss-based crypto company specializes in generating innovative on-chain metrics and tools for digital asset stakeholders. The FinTech was founded in 2017 and is headquartered in Zug, Switzerland's Crypto Valley. They are privately funded and heading full steam towards unicorn status.

The Amsterdam-based crypto exchange makes it easy for European-based investors to trade and stake cryptocurrencies through a local trading platform. With a well-designed web and mobile app, the FinTech enables crypto beginners and veterans alike to invest with ease.

The Austrian digital broker enables its customers to invest in multiple asset classes. Their bread and butter, crypto so much so that news went around suggesting that N26 had chosen to partner with Bitpanda to enable customers to trade cryptocurrencies.

The Berlin-based neobank bridges the gap between fiat currencies and crypto in one app. Partnering with Solarisbank, Nuri offers its customers a digital banking experience that combines the two worlds in one bank account.

The Bulgarian-licensed WealthTech allows crypto investors to earn market-leading interest rates on their tokens. At up to 12%, those interest rates beat any traditional finance offering by a country mile.
These five crypto FinTechs do not cover the entire European market but given their diversity in product and service offerings, they are clear indicators of how far the European crypto market has come and developed over the last years.
Your Partner in Growth
As the FinTech industry continues to grow, so does the need for talent to facilitate this. At Storm2 we have specialized in connecting FinTech talent with disruptive FinTech players such as yourself. We are able to assist in any stage of your growth by connecting you with the right people. Please don't hesitate to get in touch and we would be more than happy to see how we can help and support you in your journey.