Today is the big day, the Amsterdam office celebrates its first birthday. What a journey it's been! Having started with a team of 20, the Amsterdam family has doubled in size since its inception. As a collective, we've created an endless amount of memories since the 28th of April 2021, ranging from countless team nights out to our very recent office move. From an office space for 30 people, we're very proud to now be able to call an office for 100 plus people home! But there is one person that is best positioned to reflect on our journey so far, our Commander in Chief, Angela Ward. Not only did she steer the Storm2 Amsterdam ship as VP, but she is also the VP of Europe for our parent organization, Levin. I, as "The Marketing Guy" had the pleasure of sitting down with Angela and having a conversation with her about our journey so far.

My conversation with Angela was longer than a couple of sentences, but below I've tried to capture and summarize her most insightful insights.
"Hyper-growth in Tech Startups is something the market is used to but a Hyper-growth Staffing business has never been done before – until now.  In the 12 months I have gone from a team of one (me) where I had eight weeks to create a business entity, find an office space while connecting with the most exciting FinTech Clients across Europe, AND hire 20 amazing recent graduates to join on April 28th. Fast forward and in just 12 months we have grown to 110 people across three brands. Our Storm2 FinTech brand was so overwhelmingly successful in Amsterdam, that we launched Storm3 our HealthTech Brand, and Storm4 – GreenTech".
Furthermore, "I have been in the staffing industry for 20 years and never had more fun or learning as I have had in this past year. It is exciting to start by thinking big and then making it a reality. The pace of the growth is intense and has required the necessary investment of time, energy, and passion. It could never have worked without the most important pillar supporting us – high-achieving amazing people. We have been committed to hiring top talent into our business so that they pivot to do the same for all of those Disruptive Tech businesses we are supporting".
Well, and it goes without saying that when a company goes through hypergrowth not everything is always smooth sailing. So, here are a couple of points that Angela would do a bit differently the second time around.
"Maybe not start a business with recent graduates the day after King's Day following Covid Lockdown" (King's Day is a public holiday in the Netherlands where everyone spends the day on the streets and canals celebrating the King's birthday)
"Hired more great people as our model is working better than even my best case scenario plans!"
Of course, it wouldn't be a recap if we didn't ask Storm2 Amsterdam's prodigy and new leader, Yann Spottiswood, for his take on the last year.
"I started at Storm2 as a consultant in April of last year, the founding team in Europe. The journey has had its many challenges but more importantly so many memories and an overwhelming feeling that together we have achieved so much. Our business is going to have over 100 people next month in Europe and is scaling faster than most tech unicorns.
Personally, what has been amazing to me is that if you work hard here and give your everything, you will get huge rewards and consistently be challenged. Having had my start-up in the past and having made many mistakes, I have been blessed to be learning from the best here. My ability to manage teams has transformed through learning and listening to the amazing leadership we have in this business.
I can only hope that this second year brings us as many highs and that we can continue to learn from the lows as we continue into the next phase of our hyper-growth. As we undergo a new phase of growth, we are looking forward to seeing the rise of our new brands Storm3, Storm4, and Storm5, as we continue to become the recruitment market leaders in the most exciting tech industries across the world. The success of our company is in so many ways down to our strong culture, where we work hard but also have a lot of fun. My main focus is to embody that culture as deeply as I can to ensure the next generation of graduates here have as great of an experience as I did!"
Storm2 Amsterdam; In Pictures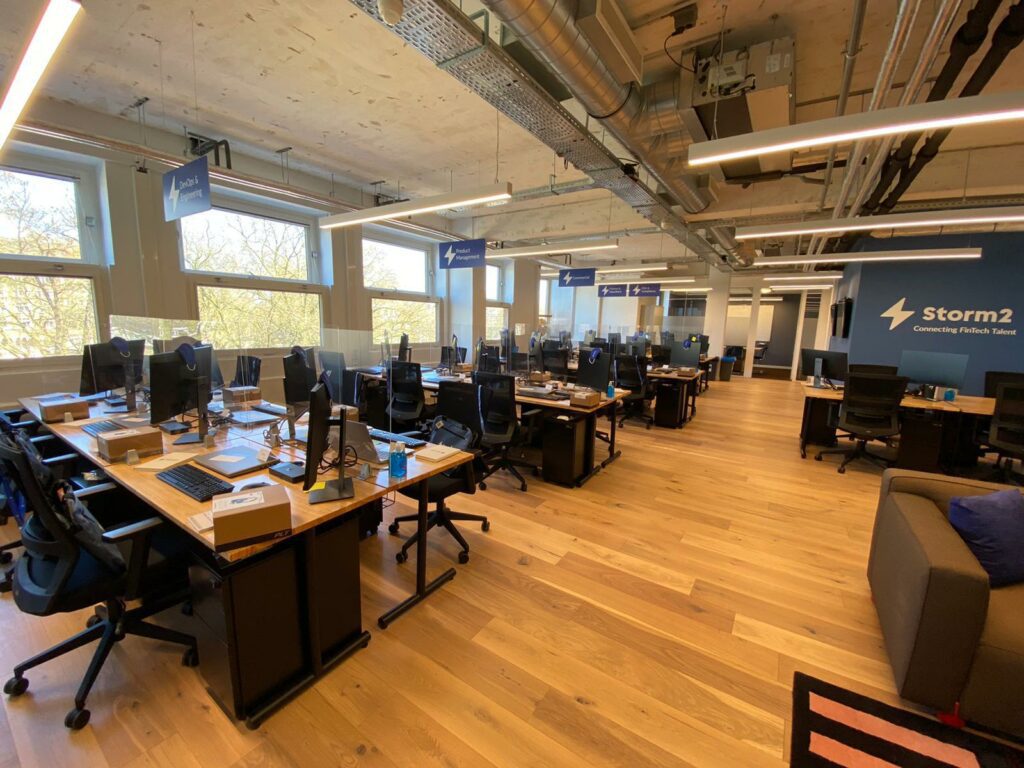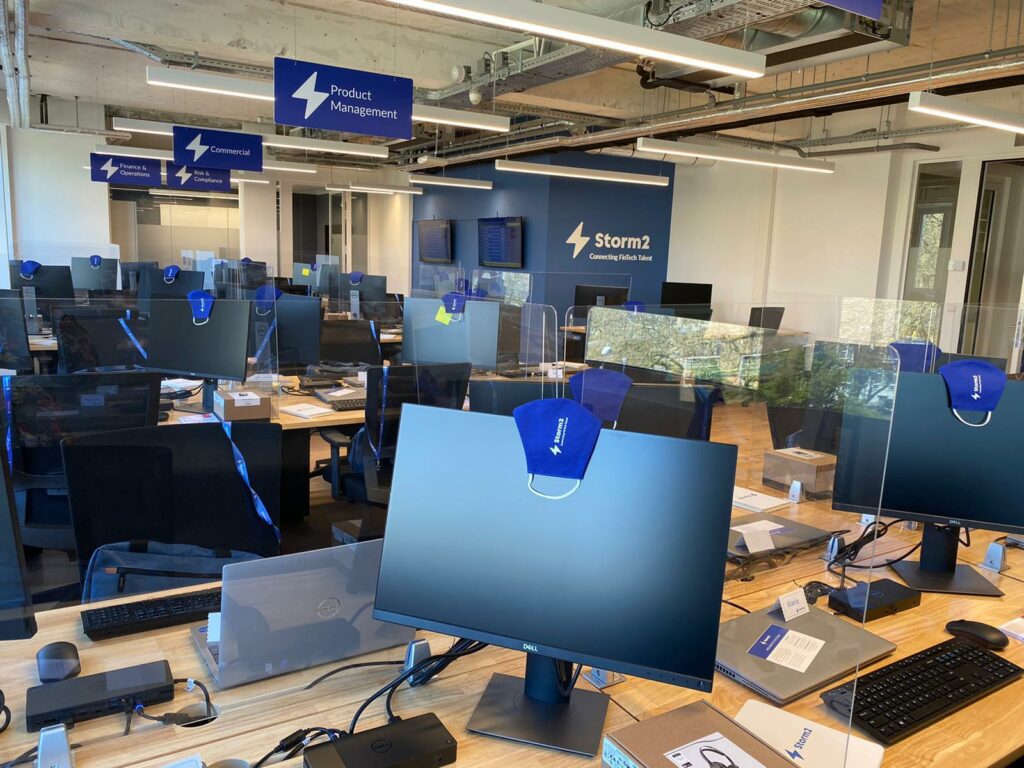 In the words of fellow Canadian Drake (guess where Angela is from), started from the bottom now we're here…


Storm2 Amsterdam; Looking Ahead
So we've reflected on the past year, but what does the future hold for our Storm2 Amsterdam team? Firstly, we're planning on continuously growing with a Hamburg, Germany office launch in the books for later this year. Our new Amsterdam office will also continue to fill up, with plans to launch Storm5, our RetailTech brand, in 2022 as well. Lastly, we will continue to bring onboard incredible talent and expand our office locations.
Your Partner in Growth
As the FinTech industry continues to grow, so does the need for talent to facilitate this. At Storm2 we have specialized in connecting FinTech talent with disruptive FinTech players such as yourself. We can assist in any stage of your growth by connecting you with the right people. Please don't hesitate to get in touch and we would be more than happy to see how we can help and support you in your journey.