The digital banking fanboy is back at it again, this time with the top neobanks in Europe in 2022. After countless hours spent on the infamous couch trying out different mobile banking apps, sifting through articles, and watching numerous YouTube videos, the list is ready to go. At least, at this point, I should be slightly better qualified to compile a list of the top challenger banks in Europe.
How did this list come about? Firstly, the FinTechs on the list are all neobanks with a B2C product and/or service offering. The banks were selected based on valuation, customer base, product offering, and app User Interface (UI) design. Okay, in all fairness UI is a bit of a personal preference.
Without further due, let's get right into the list. Here's a brief overview:
Bunq
Revolut
N26
Vivid Money
Tomorrow
Nuri
Top Digital Banks in Europe 2022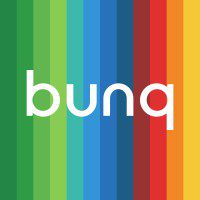 The Amsterdam-based neobank was founded in 2012 by Ali Nikham and now serves 5.4 million customers. Not only is bunq packed with features like local IBAN accounts, easy investments, or mortgages (first European challenger bank to offer this), but they also focus on sustainable banking. The digital bank has raised €237.9 million to date and is Series A funded. With a valuation of $1.9 billion, bunq has long hit unicorn status, the Champions League of FinTech.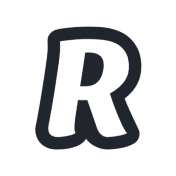 The London-based digital banking titan probably needs no introduction. The neobank was founded in 2015 by Nikolay Storonsky and Vlad Yatsenko and has become a one-stop-shop for consumer financial needs. An example, users can invest in anything from traditional stocks all the way to precious metals and crypto. Having raised $1.7 billion in funding, hitting a $33 billion valuation, and amassing a customer base of over 18 million, it's fair to say that Revolut is the crème de la crème of neobanks.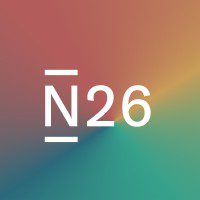 A personal favorite and the initial reason why I got hooked on FinTech, but let's put bias aside. Alongside Revolut, the Berlin-based neobank is the most popular in Europe. Serving over 7 million customers and becoming Germany's second-highest valued bank at $9 billion, N26 has rightfully earned its place amongst the banking powerhouses. They are currently Series E funded and have raised a total of $1.7 billion in capital. N26 is probably the best neobank option when it comes to combining financial control and insurance packages in one. But, it's not all rainbows and butterflies for N26. They have encountered quite a bit of trouble with financial watchdogs – hindering their growth and resulting in fines. Closing customer accounts for no apparent reason has also given their reputation a hit.
It will be interesting to see how the challenger bank recovers and moves forward.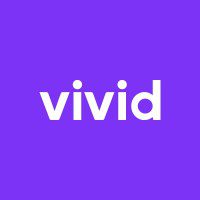 Also, Berlin-based (which seems to be a neobank hotspot), Vivid Money is best positioned to give N26 a run for their money in Germany.
Here's why:
Founded in 2020 by Alexander Emeshev and Artem Yamanov
Series C funded
€175 million in total funding
€775 million valuation
500,000 customers
Vivid Money offers customers a bank account through Solarisbank, allowing users to invest in a multitude of traditional and modern investment options. Oh and best of all, their debit card comes with cashback – not the most common feature in Europe.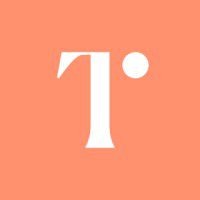 Tomorrow is a Hamburg-based challenger bank with a focus on sustainability. Much like Vivid Money, they partner with Solarisbank to offer sustainability-conscious consumers a bank account for their lifestyle. Simply put, they fund and promote Renewable Energy, Solar Power, Wind Power, and sustainable agriculture. A great option for everyone looking to bank with a clear conscious.
The numbers:
Founded in 2017 by Inas Nureldin, Jakob Berndt and Michael Schweikart
Equity Crowdfunded
$29.3 million in total funding
117,000+ customers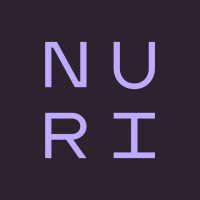 This is not a joke but Nuri is also based in Berlin and they are also partnered with Solarisbank. Founded in 2015, Nuri unites digital banking with the world of crypto. Allowing users to invest and earn interest on their cryptocurrency. The neobank is Series B funded and has received a total of €42.3 million in investment. Serving over 400,000 customers, it's fair to say that Nuri is an established player in the European digital banking scene. Looking to hold Euros and Bitcoin in one bank account? Nuri is definitely a safe choice.
There are many more exciting players in the European digital banking space but this article would get very long if we mentioned all of them. Having said that, consumers based in Europe are spoilt for choice when it comes to neobanks and there's one for everyone's banking needs.
Your Partner in Growth
As the FinTech industry continues to grow, so does the need for talent to facilitate this. At Storm2 we have specialized in connecting FinTech talent with disruptive FinTech players such as yourself. We can assist in any stage of your growth by connecting you with the right people. Please don't hesitate to get in touch and we would be more than happy to see how we can help and support you in your journey.