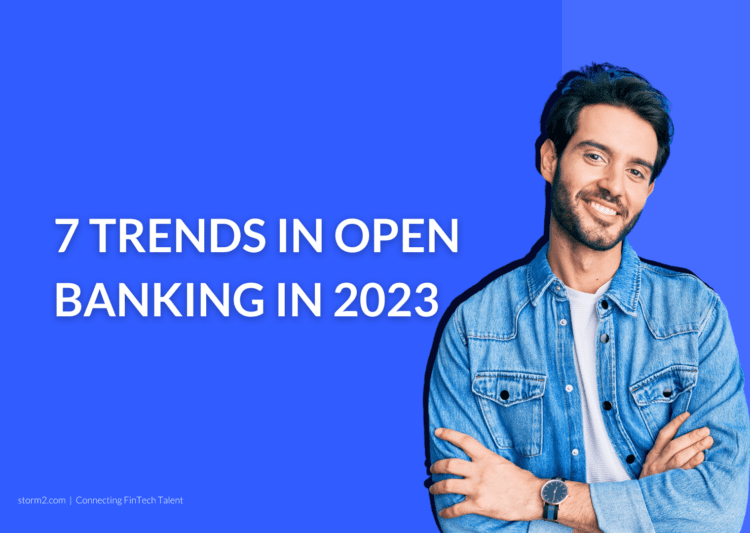 Open Banking? Now that's a term that's frequently thrown around but WTFinTech does it mean? What better way to kick off an Open Banking article than turning to the experts for a definition? Shoutout to the team at TrueLayer for this one.
Open Banking is a way of giving regulated companies, secure, limited access to your bank account, with your permission, so that they can provide services that are helpful to you. For example, budgeting advice, or recommendations for other financial products that you are eligible for.
Let's get straight into the article. Here are seven Open Banking trends we're looking out for in 2023:
Help with Tackling the Cost of Living
Supporting Businesses
Open Finance
Fighting Fraud
Global Reach
Variable Recurring Payments (VRPs)
Onboarding gets a Facelift
Help with Tackling the Cost of Living
Open Banking data can help manage finances during cost-of-living challenges. Through the use of Open Banking, companies can embed income maximization tools for quick access to support with managing finances.
Supporting Businesses
SMEs can make use of Open Banking to stay on top of finances and improve forecasting. Potentially, Open Banking could become a requirement for consumer and SME debt finance due to its near real-time transparency, enabling informed finance decisions.
Open Finance
Potential benefits of Open Finance are financial inclusion for underserved communities, lower costs and fees, greater consumer choice, and security. It is likely that there will be an increased demand for financial management services in a recession, requiring access to more than just payment data. Open Finance presents consumers and businesses with the chance to have control and visibility of their complete financial landscape, including savings, investments, loans, pensions, and mortgages.
Fighting Fraud
With sophisticated fraud methods and increasing vulnerability, FinTechs will have to improve their anti-fraud efforts through integrated approaches combining compliance/KYC processes, Open Banking, and more for enhanced insights and prevention.
Global Reach 
Open Banking has many national and regional players with deep insights into their specific markets. However, none offer the global coverage desired by multinational merchants. Navigating multiple payment systems is a challenge due to varying customer preferences, regulations, technical standards, and market maturity. As transactions cross borders, segmentation costs increase, making it harder to offer a one-size-fits-all solution. Stablecoins and digital currencies are aiding the challenge, but Open Banking is still grappling with it. To cater to the needs of both multinational merchants and end users globally, established players will aim to provide a worldwide platform, unlocking more opportunities for multinational merchants.
Variable Recurring Payments (VRPs)
We tend to focus too much on the customer experience when it comes to payments. As long as they trust it's secure, they don't need to see the payment. VRPs offer just that – with customers giving merchants permission to transfer funds of varying amounts, they don't have to worry about late payments. This also helps merchants with better cash flow and administration. UK's largest 9 banks are required to provide VRPs by 2022. It's useful for savings products and smart overdrafts. TrueLayer has already developed VRPs that go beyond sweeping, managing everything from subscriptions to bills. In the future, companies could allow simple one-click payments of variable amounts. As more banks move beyond sweeping, expect customers to embrace VRPs for their convenience.
Onboarding gets a Facelift
Open Banking streamlines more than just recurring payments, it also speeds up the sign-up process. Traditional onboarding can be tedious for both customers and businesses, especially in sectors with heavy compliance, such as trading and iGaming. With Open Banking, merchants can collect necessary data from multiple sources, reducing friction and minimizing the risk of human error. This makes payments more secure and enhances the customer experience.
Fast onboarding is crucial for companies targeting younger customers, who expect seamless digital experiences. Trading apps that use Open Banking to speed up the sign-up process have a competitive advantage over their competitors. A slow onboarding process not only fails to meet customer expectations but can also prevent prospects from making timely investments and lead to customer churn.
We've gone through seven of the Open Banking trends we're expecting in 2023. Here's a little extra, just cause. The following five are some of the FinTechs leading the way in the Open Banking space.

Founded in: 2012 by Daniel Kjellén and Fredrik Hedberg
Headquartered in: Stockholm, Sweden
Funding round: Venture
Total funding amount: $308.4 million
Acquired by: Visa in 2021 for €1.8 billion
Through one API, Tink allows customers to access aggregated financial data, initiate payments, enrich transactions, verify account ownership and build personal finance management tools. Tink connects to more than 3,400 banks that reach over 250 million bank customers across Europe.

Founded in: 2016 by Francesco Simoneschi and Luca Martinetti
Headquartered in:  London, England
Funding round: Series E
Total funding amount: $271.5 million
TrueLayer is a global open banking platform that makes it easy for anyone to build better financial experiences. Businesses of every size, from startups to large enterprises, use TrueLayer to power their payments, access financial insights, and onboard customers across the UK and Europe.

Founded in: 2016 by Denise Johansson, Monika Liikamaa, Niklas Apellund, Tom Gråhn and William Ekström
Headquartered in: Espoo, Finland
Funding round: Series C
Total funding amount: €62 million
Enfuce is a flexible, scalable, and secure cloud-based payment processing solution that enables companies to start issuing cards in no time. Enfuce also offers open banking and carbon footprint measurement service that promotes sustainability.

Founded in: 2019 by Ramin Niroumand
Headquartered in: Hamburg, Germany
Funding round: Series A
Total funding amount: €22 million
With its "full-stack" platform of solutions, finleap connect makes it possible for its clients to compliantly access the financial transactions data of customers, enrich said data with analytics tools, provide digital banking services and deliver high-quality, digital financial services products and services to customers.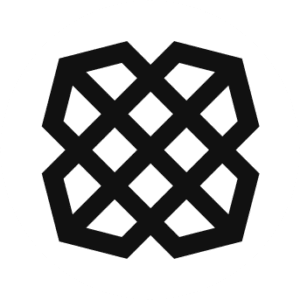 Founded in: 2013 by William Hockey and Zachary Perret
Headquartered in: San Francisco, United States
Funding round: Series D
Total funding amount: $734.3 million
Plaid is a data network that powers the tools millions of people rely on to live a healthier financial life. Plaid works with thousands of companies like Venmo, SoFi, Betterment, several of the Fortune 500, and many of the largest banks to make it easy for people to connect their financial accounts to the apps and services they want to use. Plaid's network covers more than 12,000 financial institutions across the US, Canada, the UK and Europe.
Your Partner in Growth
As the FinTech industry continues to grow, so does the need for talent to facilitate this. At Storm2 we have specialized in connecting FinTech talent with disruptive FinTech players such as yourself. We can assist in any stage of your growth by connecting you with the right people. Please don't hesitate to get in touch and we would be more than happy to see how we can help and support you in your journey and with your recruitment needs.