FinTech is an industry that has seen extraordinary growth in recent years, and Singapore is taking full advantage of this emerging market. Singapore's current position in the incredibly competitive sphere of FinTech is the result of strategic planning involving the intertwining of manpower, market reach, global connectivity, progressive regulations and funding.
Many of the world's most innovative companies are now looking to Singapore. The country's longstanding record of support for emerging industries has promoted a culture of encouraging innovation, with both start-ups and scale ups continuously incubating new ideas and offering fresh solutions for the financial sector. As Singapore continues to gain global prominence, its story and model has every chance of defining the next stage of FinTech's global growth.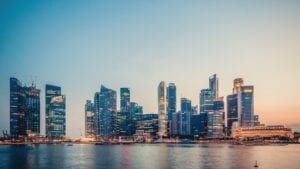 Singapore's FinTech Market 
According to Findexable's Global FinTech Index 2020, Singapore is Asia's highest-ranking FinTech city, and it is the fourth top FinTech city globally. Of South East Asia, 40% of FinTechs are based in Singapore, and it's for this reason that Singapore has taken the lead in SEA's FinTech funding. Between 2015 and 2019, around 65% of FinTech Funding in SEA was directed towards companies in Singapore, with this being close to a whopping 4x more than the funding received by the next largest Asian FinTech market: Indonesia.
So what has fuelled this FinTech evolution? Firstly, government-linked funds have played a massive role in kickstarting Singapore's FinTech ecosystem, with Valdus, Capital, Xfers and NIUM being a few notable examples of FinTechs that have received funding via these Venture Capital funds. The Monetary Authority of Singapore (MAS) also plays a huge part in creating a smart financial centre through FinTech and innovation. In 2020, MAS committed to SGD $250 million in its ongoing plan to accelerate the adoption of tech in Singapore's financial sector.
In particular, Singapore's government drives a lot of their funding towards supporting earlier-stage startups, with 70% of Singapore's investments going into Seed and Series A FinTech companies. Because of this, the FinTech industry in Singapore is still budding when compared to Silicon Valley, but as later stage funding develops, the sector is more than expected to mature.
"Singapore is increasingly becoming a hub that includes data centres, regional talent, and diversified sources of capital. We have seen meaningful acceleration on this, and despite the COVID-19 pandemic, global investors have been injecting funds into Singapore Fintechs, an indication of the strength of our ecosystem."

Pradyumna Agrawal, Managing Director, Temasek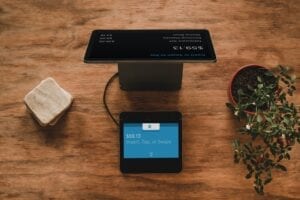 Fostering Expansion
Along with robust government backing, the industry also has the support of the Singapore FinTech Association, a non-profit organization which encourages partnership amongst all parties within the ecosystem. Multiple colleges and universities have incorporated FinTech modules into their syllabus, which has contributed to a tech-savvy workforce gracing the scene.
Singapore is also bolstering its industry networks within the APAC region through sharing its expertise. Academic institutions such as Ngee Ann Polytechnic and Temasek Foundation International are currently collaborating with the Indonesian government to carry out a FinTech programme for tertiary students there.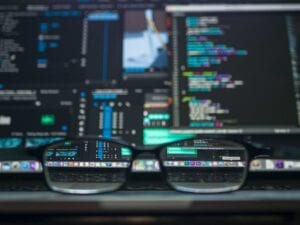 Major FinTech Players
The following are a few of the major players based in Singapore within some of the key FinTech subsectors.
WealthTech
Moneysmart: a financial portal to search the best loan package, insurance policy, and credit card deals.
Seedly: a finance assistant platform that helps make financial decisions with the right tools.
RegTech
Handshakes: DataTech, Corporate APIs, SaaS, Desktop App, Due Diligence Service, Machine Learning Technology.
Silent Eight: a technology company leveraging AI to create custom compliance models for the world's leading financial institutions.
Lending
Aspire: provides business owners in Southeast Asia with the financial tools to solve their cashflow management and working capital needs.
Finaxar: a financial service company that finances small businesses through cloud account computing.
Open Banking 
DAOVentures: making DeFi simpler, more accessible, and inclusive.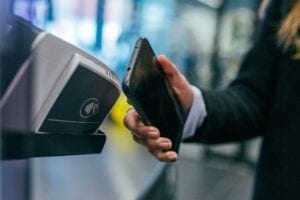 Singapore FinTech Festival 
Organized annually by MAS, The Singapore FinTech Festival (SFF) is the largest FinTech festival in the world. Functioning as a knowledge platform, the festival is a place for the global FinTech community to connect, collaborate and co-create.
The week-long event features FinTech conferences and exhibitions, awards, the Global FinTech Hackcelerator Demo Day, the Global Investor Summit, and the Innovation Lab Crawl, and it attracts a melting pot of FinTech professionals looking to expand their knowledge and celebrate the industry. In 2019, the festival was attended by more than 60,000 international participants from over 140 countries, and it was attended by 100% of the 50 top banks in the world.
For more on Singapore's FinTech landscape, have a read of a piece we produced on why Singapore is the emerging powerhouse of FinTech. If you're based in the APAC region and looking to expand your FinTech team, get in touch! Our team of recruitment specialists can help you fill your recruitment needs for a whole host of FinTech specialisms, all of which can be found here.