What Is Series C Funding?
A Series C funding round is mainly used to make a start-up more appealing for acquisition or to support its IPO. This is the first of a series of investments known as "later-stage." This can continue into Series D, Series E, Series F, Series G, and private equity fundraising rounds, among others. Even though there is a lot of money available, many firms rarely make it to Series C. Because Series C investors are seeking for companies that have already demonstrated significant traction, this is the issue. As a result, the size of this funding stage rounds has continued to rise.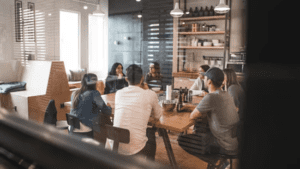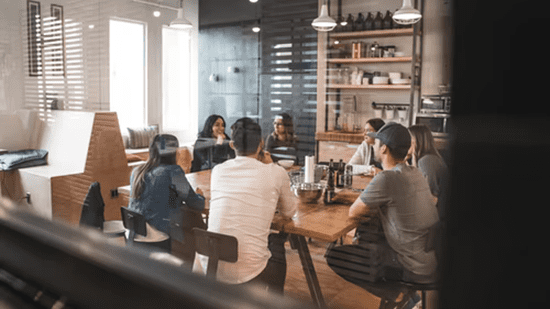 Generally, a company's external equity fundraising will come to an end with Series C. Some businesses, however, can advance to the Series D and even Series E rounds of capital. Companies that receive hundreds of millions of dollars in capital through Series C rounds, on the other hand, are often expected to expand globally. Many of these companies leverage fundraising to enhance their valuation in the run-up to an IPO. 
Characteristics Of Series C Funding For FinTech
The average Series C funding round was $59 million in June 2020, according to a review of 14 Series C deals in the United States; the median was $52.5 million. 
Average Series C Startup Valuation: A start-up obtaining Series C funding has a median pre-money valuation of $68 million. 
Examples Of FinTech Series C Funding
Pleo, a Danish B2B fintech that provides a simplified spending management application and smart corporate cards, raised €126.5 million in a Series C round. This is the largest Series C round in Danish history, as well as one of the largest in European fintech, giving the company a Unicorn valuation of almost €1.4 billion. 
Pleo's Series C investment comes two years after the company raised roughly €50 million in a Series B round led by Stripes, which was previously the largest Series B amount raised in Denmark. Pleo had secured a Series A funding in 2018, which helped the company grow its product across Europe. Pleo now has operations in six countries: Denmark, the United Kingdom, Ireland, Spain, Germany, and Sweden. 
Team Sizes at Series C Funding Stage By Subsector
As experts in FinTech recruitment, we help scale FinTechs with their team growth plans. When speaking with early-stage start-up founders, we're often asked for advice around what specific teams should look like to have a successful next funding round.  
This whitepaper showcases average team sizes for payments companies as they go through different funding rounds.  
Each funding stage brings about it's own challenges and opportunities and the founders we speak to often only think about team structures once the funding round is complete. We hope that by presenting this data, we can help you think ahead and understand what hiring you might need to focus on to progress through to your next round. 
Payments
Team Sizes During Series C Funding
The data gathered in the following slides are from 70 companies within the payments sector of FinTech.  
CrunchBase and LinkedIn were primarily used to gather data about companies and is correct as of October 2021.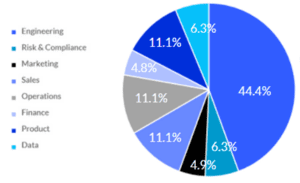 The average headcount of a Payments company at Series A is 363 employees. 
At this point of funding, it is projected to have a larger finance division. The engineering department continues to employ a sizable number of people. The department breakdown is similar to that of Series B but with an almost 50% headcount growth.  
As the personnel and funds increase, instead of focusing on individual areas, you should be increasing the total headcount. The core divisions are in place, but will expand due to lack of specific expertise, new locations, or increased workload. 
At Series C, all of the C-Suite positions should be filled as the company has most likely reached a high valuation. It would be more economical and efficient to internally perform all processes and stop outsourcing particular aspects of the business. 
Click here to download the full report.  
Storm2 can help FinTechs at the Seed funding stage with their growth plans. Get in touch for a confidential discussion on how we have helped businesses like yours. At Storm2, we understand how important it is to make the right hire. A specialized recruitment agency helps to stay on a lookout for seasoned candidates that have a strong potential to lead your company to success.