Payments Trends of 2022: What's to Come?
As we've seen, our post-COVID-19 world has seen an accelerated movement in digital payments as structural changes are driving innovation and consumer acceptance globally. The expansion of consumer choice within digital and traditional payment methods has allowed for not only more competition but collaboration within the traditional Finance and FinTech world.
Things are changing more than ever in the payment space, so what should we expect going forward?
Payments Trends We're Looking At:
Anything as a Service
Businesses Building ESG Plans
Next-gen technologies/Digital currency
Innovation outpacing regulation

Anything as a service
Digital natives and visionaries have continuously pioneered the growth of as-a-service models into new markets and functionalities. There's no doubt that more consumers and businesses are looking for more personalization, flexibility and convenience in their goods and services. As-a-service businesses are offering that!
Payments-as-a-service are increasing in demand as more businesses want to have financial solutions to give their clients. Services such as a digital wallet to a marketplace ecosystem is helpful for businesses to amplify their loyalty.
Businesses building ESG Plans
The concept of environmental, social, and governance (ESG) in payments is a relatively new trend and we're expecting more companies to make the switch in the upcoming year. The considerations for ESG have almost become mainstream with companies like Mastercard and Stripe being some of the top ESG performers in payments.
The share of sustainably invested assets among investors worldwide was 18% in 2020, a figure that is set to more than double to 37% by 2025.
Next-gen money-moving technologies and digital currencies
The newest technologies are more widely used and accepted than ever. FinTechs and other market disruptors are focusing on building their businesses around the needs of the customer, which has shifted the digital payments experience to be favorable over traditional financial services.
Next-gen digital currencies are consistently disrupting the financial sector. Going forward, the blockchain world is likely to become the norm due to its enabling solutions versus paper-based processes.
Innovation outpacing new regulation
Although the constant diversification of space is exciting, what's to fear is the anticipated regulations from industry standards. As companies continue to innovate, there will need to be clarity from US regulators to sustain growth.
We've already begun to see this when the government was forced to set regulations on the digital currency. There is also risk of regulatory changes globally with digital payments. These changes, however, should in the long run give guidance to the emerging companies, and overall be beneficial for the space.
Where do we go from here?
There is obviously still a big demand for cash payments, but an increasing shift to digital. The trends we're seeing today are indications of what will soon become the norm in the payment world. With the race to innovate and diversify the payments industry, we're expecting to see more sustainable payments companies, more people moving their money into digital currencies, and the start of new regulations for payment innovations.
Let's take a look at some companies changing the industry!
Companies changing the Payments Industry:

Jeeves
Jeeves, a Y Combinator company, is on a mission to empower businesses globally by providing a modern approach to financial services. The company delivers innovative technology that allows our customers to focus on the growth of their business.

Deserve
Deserve is powering the future of fintech through digital-first, mobile-centric, and highly configurable API- and SDK-based credit card solutions. Alongside financial institutions, fintechs, modern consumer brands, universities, and associations, deserve powers state-of-the-art, co-branded credit card programs using machine learning and alternative data.

Podium
Podium has built a multi-product platform that's modernizing the way local business gets done. They are here to provide local businesses with everything they need to win. Get more reviews, collect payments, send text marketing campaigns, and centralize your communications—all from one easy-to-use platform.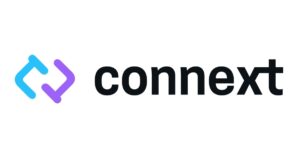 Connext
Connext is building the future of value transfer on the internet. The company believes in the power of decentralized networks to transform finance and put value back into the hands of individuals.

GreenBox POS
GreenBox is focused on disrupting and improving the current world of payment systems. The company is striving to build cutting edge customized payment solutions for the diverse, evolving, and dynamic market. GreenBox devises innovative applications that disrupt and improve upon traditional processes, backed by our proprietary blockchain technology.

Flexa
Flexa is the global leader in pure-digital payments. Offering the fastest, most fraud-proof payments network in the world, this company is making the area of payments the new paradigm for fast, fraud-proof payments.

nanoPay
NanoPay is empowering businesses and banks to scale with innovative payment and liquidity management solutions. Looking to lead the world's transition to digital cash, the company is building the foundation for the future of digital payments.
Recruitment in Payments
We've seen an uproar of payments companies looking for ways to differentiate themselves, while simultaneously looking to become part of the technology solution. Finding top talent is at the utmost importance for FinTech startups, to ensure they bring their A-game to the crypto world.
From electronic bank transfers and mobile payments to buying now pay later, we connect payments startups and scale-ups with mid-level, senior, and executive professionals. Get in touch with one of our specialized consultants today if you're searching for senior, mission-driven talent to lead your Payments firm.
Why Storm2?
The Payments Industry isn't slowing down, and many companies are changing the game every day. We strive to connect disruptive FinTech companies to top FinTech talents to help companies scale. We connect experienced professionals that can help scale and build the next FinTech app that will disrupt the industry and improve consumers' financial well-being. Contact us now to find out how we can support you and your startup to success.