With the impact of Covid and the Earth's population becoming sicker for longer with different chronic illnesses, Healthtech has teamed up with FinTech to try to reverse the damage. From incentivizing healthier lifestyles to innovating the way patients pay, fintech is becoming a helping hand.  
Here are the leading FinTechs that are making a difference in financial services while also creating an impact in the health industry.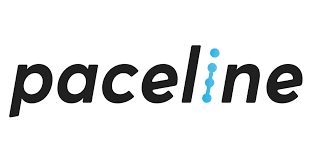 Paceline 
Based: San Francisco, California | Founded: 2019 
Paceline is a health and wellness platform that incentivizes consumers to live a healthy lifestyle. Their aim is to bring the worlds of physical and financial rewards together.  
With Paceline, you receive cash back ranging from 1.5%-5% for qualifying health and wellness purchases. You can also maintain your paceline streak, which is defined as elevating your heart rate for at least 150 minutes each week.  
"Paceline was born from the idea that your health is your most valuable asset, and you should be rewarded for pursuing it," says Joel Lieginger, founder, and CEO of Paceline.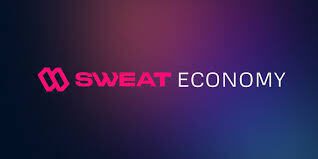 Sweat Economy 
Based: London, England | Founded: 2015 
Originally founded as Sweatcoin, Sweat Economy is a health and fitness app that tracks physical movement and turns it into digital currency. Their mission is focused on incentivizing healthier living by rewarding people for their movement.  
With the 'move-to-earn' game, players can download a mobile app, walk, or exercise, and then get rewarded with tokens called — SWEAT 
The popular app recently received $13M in funding to help them expand their ecosystem and accelerate their move into web3. 
"Sweatcoin was founded with a vision to create a new economy of wealth through health. For every 1,000 steps you take, you earn a Sweatcoin that can be redeemed for goods and services in the app" – Co-founder Anton Derlyatka 

 Walnut 
Based: Brooklyn, New York | Founded: 2020 
Walnut is self-described as the "buy now pay later" for healthcare. Their main focus is to help patients to be able to afford medical care without the worry of debt, late fees, and interest.  
By enabling patients to pay in monthly instalments they alleviate the financial burden that normally comes with healthcare.  
"We help healthcare providers capture more revenue by removing price as a barrier for their patients. We also speed up their revenue cycle and increase collection rates, all while increasing patient satisfaction." – CEO Roshan Patel 

SmartHealth PayCard 
Based: Plano, Texas | Founded: 2019  
SmartHealth PayCard is a credit card dedicated to healthcare. It is the first and only credit card restricted to healthcare, making it easier for consumers to manage their health expenses so they can pay whenever needed. 
The card can be used for prescriptions, elective procedures, routine exams, daily health needs, preventative care, planned surgeries, and emergency care.  
"The SmartHealth PayCard is a financial cure for healthcare, in times of crisis and everyday health issues, our card helps Americans focus on health, not on how to pay for it. And healthcare providers get paid immediately for their exceptional care." Co-founder Jeff Blankinship.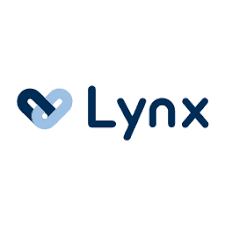 Lynx 
Based: Boston, Massachusetts | Founded: 2021 
Lynx is an API-connected solution that lets you embed healthcare payments, banking, e-commerce, and investments directly into your consumer experience. 
The Lynx platform enables any enterprise that touches healthcare payments, including health plans, health systems, payroll providers, benefits administrators, and digital health companies. 
The benefits of using this platform would be affordability, financial security, and increased health engagement. 
"The Lynx platform closes this gap between health and finance, offering a suite of best-in-class financial and e-commerce solutions via API for our enterprise partners, allowing them maximum flexibility to embed smart solutions directly into their customer experiences."- Matt Renfro, Lynx's co-founder, and CEO.  
At Storm2, we love when two technology sectors come together. If you are an innovative FinTech with health at its core, get in touch. Our specialist consultants can connect you with their network of highly skilled FinTech talent ready to boost your business to the next level. Alternatively, if you are a HealthTech business looking for talent, head over to our sister brand  Storm3.