Blockchain is one of the innovative modern technologies with a bright future. According to experts, the system makes a significant contribution to the advancement of human activities and cybersecurity.
By changing the way money travels through institutions and is traded amongst traders, it has the potential to be the ultimate catalyst and solution for tackling the financial industry's pain points. It possesses the potential to disrupt nearly every industry by allowing people to communicate directly with one another rather than through intermediaries, making the world a more efficient and profitable place.
But, exactly, what is blockchain?
What is Blockchain?
A Blockchain is a distributed database that is shared by computer network nodes and stores data in digital form. Blockchains are well known for their critical role in keeping a secure and decentralised record of transactions in cryptocurrency systems like Bitcoin. In the absence of a trusted third party, it ensures the fidelity and security of a data record and builds confidence.
We look at ten startups that are making a name for themselves in the blockchain scene and should be watched in 2022.
Based: London | Founded: 2016
Coinfirm helps the blockchain economy's security by being at the forefront of crypto AML/KYC compliance and analytics innovation. Coinfirm's industry-leading risk management allows cryptocurrencies and blockchain protocols to scale in a long-term way.

Based: Berlin | Founded: 2016
Neufund is a blockchain-enabled challenger investing and fundraising platform. It democratises access to capital for innovators and entrepreneurs, and it makes investing simple, secure, and accessible to all. The products they offer are an employee stock option plan (ESOP) manager, a light wallet, and post-investment instruments.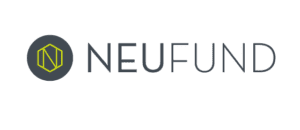 Based: Cambridge | Founded: 2017
Fetch AI is an innovative platform that connects IoT devices and algorithms to enable collective learning. The Fetch.ai architecture, which is built on an elevated sharded ledger, provides a one-of-a-kind smart contract capability for deploying machine learning and artificial intelligence (ML/AI) solutions for decentralised problem-solving.
The open-source tools can be used to create a range of eco-structures (ecological infrastructures) and new business models.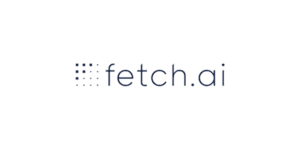 Based: US | Founded: 2012
Coinbase is a secure online exchange where you may buy, sell, transfer, and store digital currency. Its goal is to create a global open financial system and to be the most trusted global brand for changing digital currency into and out of local currencies.
Its platform allows users to easily purchase and sell digital currency, transfer and receive digital currency for free across online wallets, friends, and merchants, and manage security and backups.

Based: Washington DC | Founded: 2018
Chorus One believes that cryptoeconomics and decentralised networks will enable peer-to-peer collaboration at scale, propelling humanity to the next stage of evolution. The technology we develop is replacing inefficient legacy structures based on coercion with a new open financial system that allows for efficiency and permissionless innovation.
It aims to maximise freedom by protecting token holders' rights, to be the most secure by constructing a reliable and secure infrastructure, and to contribute to the long-term health and success of the networks for which it operates.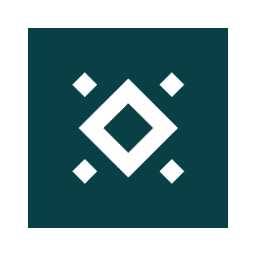 Based: New York | Founded: 2014
Gemini is a privately operated cryptocurrency exchange where users may buy, sell, trade, and store bitcoin, ether, and about 40 other cryptocurrencies in a secure environment.
For casual investors and hard-core traders, Gemini offers a tier-based service with various interfaces and fee structures. The Gemini dollar has its own currency, and it also features a mobile app and a payment app. Unlike most cryptocurrencies, the Gemini dollar is a "stable coin" tied to the US dollar.

Based: Boston | Founded: 2013
Circle is the primary operator of USD Coin (USDC), the most rapidly growing, regulated, and fully reserved dollar digital currency. USDC now has a market capitalization of more than $25 billion and has supported approximately $700 billion in transactions over the last year.
Today, Circle's transaction and treasury services are spawning a new generation of financial services and commerce applications with the potential to boost global economic prosperity through the frictionless exchange of financial value.

Based: New York | Founded: 2014
Chainalysis is a blockchain data platform. It serves government agencies, exchanges, financial institutions, insurance companies, and cybersecurity corporations in over 60 countries with data, software, services, and research. Our data fuels investigative, compliance, and market intelligence tools that have helped solve some of the world's most high-profile criminal cases while also allowing consumers to safely access bitcoin.

Based: San Francisco | Founded: 2013
Okcoin is a global community of people who want to decentralise finance and level the economic playing field for everyone on the planet. It is on a mission to make crypto investing and trading accessible to anyone, anywhere in the world, and it is developing the next generation of tools to help investors and traders who are unsure whether or not to invest in cryptocurrency.

10. Bitstamp
Based: London | Founded: 2011
Since 2011, Bitstamp has been the world's longest-running cryptocurrency exchange, supporting the Bitcoin economy. Bitstamp provides a secure and transparent environment for over four million consumers and lets partners to access developing crypto marketplaces through time-tested infrastructure, thanks to its proven track record and mature approach to the industry.

Blockchain will have an economic impact, and the consequences are already being felt. As understanding of the benefits rises, businesses are becoming more confidence in implementing a decentralised strategy, such as blockchain.
If you are a Blockchain startup looking to expand your team or a candidate looking for a role in Blockchain, Get in touch. We have a team of specialised recruitment consultants who can help you achieve your growth goals and build an exceptional team.