As the world increasingly shifts to digital, consumers worldwide demand a more convenient, personalised experience that can fit easily into their lives. Open Banking addresses both the consumer's need for convenience and the merchant's need to tailor their service to their customer.
The emergence of Open Banking has led to a new breed of financial products, allowing consumers to take control of their financial lives and driving competition in the financial industry. Open Banking provides an opportunity for banks to create products and services that solve the pain points of corporates and small/medium businesses and enhance their services. It is revolutionising the way we manage our money, and more than 3 million people and businesses are now using Open Banking-enabled apps every day.
So, how does it work?
What is Open Banking?
Open Banking is a practice that allows third-party financial service providers access to consumer's financial data by using application programming interfaces (APIs).
The process consists of sharing accounts and data across institutions for use by consumers, financial institutions, and third-party services. The data compares customer accounts and transactions, collects data and forms marketing profiles, and makes new transactions and account changes on the customer's behalf.
For consumers, Open Banking provides a simple way to make online, secure transactions, without the complexity of entering card details or extra credentials.
Open Banking presents a huge opportunity for innovation in financial products such as funding platforms, credit checks, supplier payment services, and insurance tailored to customers' needs.
The Importance of Open Banking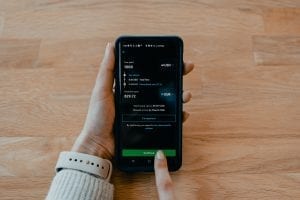 Open Banking has been the leading force of innovation in the banking industry. It allows consumers to switch from one bank to another without the hassle and provides spending analysis and support in setting savings goals.
APIs are used to gather data to suggest the best financial products and services to the consumer. An example would be enabling banks and credit providers access to their banking transaction data to make more informed lending decisions and offer a better range of borrowing solutions and rates. Open Banking also provides customers with an accurate view of their debt history and, with consent, allows them to share it with debt advice platforms to get the best support if any issues arise.
For home buyers, Open Banking apps can gather customers' financial data to calculate what they would be able to afford. It also speeds up the mortgage application process as there will be no need to send physical bank statements.
The Future of Open Banking
Open Banking will continue to evolve and provide maximum scalability and efficiency for financial services. As a result, the number of services will increase and give customers tailored financing options to meet their specific needs. The practical next step for traditional banks will be to transition to Open Banking, work with Fintechs, and cement their future relevance in the data economy.
Imran Gulamhuseinwala OBE, Trustee at the Open Banking Implementation Entity (OBIE) says:
"Open Banking used to be the best-kept secret in financial services. With 2m active monthly users and growing strongly that is clearly no longer the case. We can now see that people want to exercise their rights over their data and will do so, as long as you make it simple and secure. Open banking-enabled products are rebalancing the market in favour of consumers and small businesses. Users are now able to engage more with their finances and getting access to better products."
Recruiting in Open Banking
With regulations constantly changing in the Open Banking industry, banks compete with global tech companies for talent. To tackle this, banks must make API the product and manage it to provide the most value to the bank and API users. FinTechs in the Open Banking space needs the right teams to drive their product and create personalised products that consumers need.
Your Partner In Growth
Identifying the right FinTech talent is the number one challenge for startups and the Open Banking sector is no different. At Storm2 our team of specialist consultants are experts in matching high-quality talent to the best Open Banking institutions worldwide. Do you have a vacancy you would like to discuss? Please get in touch.