Sustainability in the Payments Sector
Nowadays, more and more companies talk about "sustainability" and start looking into options to change their products to become more environmentally friendly and create a positive impact on the society. The market is adapting to the consumers, who are increasingly looking for sustainable alternatives, while purchasing new products.
Payments are the "layer" between consumers and day to day consumption, providing the fuel and rails for the modern economy. This gives payments companies the leverage to drive an environmentally friendly economy and promote the right direction.
So, how do payments companies integrate sustainable practices into their business?
What's Changing in the Payments Sector?
The pandemic changed many things about our everyday lives – payments being one of them. Sustainable changes have come out of necessity. With the changes in the structure of economy, there has been a decline in physical cash and businesses that contributed to the reduction of reliance on carbon emitting processes.
Another reason for this change in economy is for consumers. It's become increasingly popular for consumers to choose businesses they share environmental goals with.
Mastercard ran a study, finding that 58% of adults are now more mindful of their impact on the environment, and 85% say they're willing to take personal action to combat environmental and sustainability challenges in 2021. It's obvious eco-conscious spending and consumption continues to be a growing trend.
Millennials and those in Gen Z are showing the biggest concern in climate change, with over four in 10 have educated themselves on the environmental aspects of the brands they consume.
If banks are to continue to attract this key demographic, offering solutions that act on both the spirit and the letter of their sustainability concerns is crucial. In other words, banks cannot afford to be found greenwashing.

Challenges in the sustainable payments industry
Greenwashing
Different standards, definitions and regulations can cause confusion and allow 'greenwashing'. Incoming regulations will force industry standards and transparency but rising focus on greenwashing is driving financial institutions to take a more cautious to ESG-linked products and solutions.
Geopolitical tensions
World events can have a 'butterfly effect', increasing cost of living. This can result in challenges such as an impact on consumer demand, and the likelihood of consumers choosing green options when faced with financial insecurity.
Unintended consequences
If not managed carefully, sustainable financing could cause unforeseen negative effects on society, such as job losses because of cutting finance to fossil fuel industries. Other unintended consequences for green initiatives should also be considered, for example by-products of electric cars including toxic and non-recyclable batteries.
Innovation in Sustainable Payments
While customers are increasingly looking to spend ethically and sustainably, me organizations are using this opportunity to be more innovative with their business practices. Big companies like Mastercard have the advantage to mobilize their partners and customers to act on climate change together.
For example, The Åland Index is an API for banks to integrate that analyzes transactions and creates a dashboard to show the carbon footprint of the user. Used in 20 countries, financial service providers can provide consumers with the carbon footprint of their purchases per month, per category (e.g., transport, shopping, etc.), or per individual payment (e.g., a restaurant bill or a store purchase) on a dedicated app.
Sustainable Payments Companies
Tomorrow is the future of banking – transparent, digital, and sustainable. This company is not focusing on the profits but committed to sustainability and social equity. With a positive social and environmental footprint, in all products and services, Tomorrow is consistently tailored to the mobile age.
Founded in 2018, Doconomy began as an impact-tech start up investing in new measures to mitigate climate change. The company's digital banking services enables their users to understand the impact of their daily choices, adjust behavior, and compensate for impact on the planet.
With a mission to help create a society that promotes people's quality life with human digity at its core, Triodos Bank is the leading expert in sustainable banking. They promote sustainable development by offering our customers sustainable financial products and high quality service.
TreeCard has built a debit card that puts 80% of profits directly to responsible reforestation. The company is on a mission to build an ecosystem of responsible alternatives to everyday services like banking and internet search.
Aspiration set out to build a better world – not a better bank. This company is in the business of fighting the climate crisis, helping people and businesses to build sustainable impact into the purchases they make.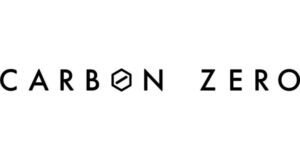 Carbon Zero is on a mission to make carbon neutral living as simple as swiping a credit card. This company empowers brands, banks and fintechs to help their clients live sustainably by providing white label climate tech for the automatic measuring, reducing, and offsetting of consumers' carbon footprints.
Recruitment in Mission-driven FinTechs
Moving towards a net-zero economy is a very rewarding mission – and the companies highlighted are doing it well! Climate FinTech is only on the rise, with the sector booming with new innovative practices each day. Disruptive companies in the financial and insurance sectors are looking for top tier talent that will help build their company's mission-driven businesses. This is a vibrant ecosystem for FinTech, bringing in new and different investors and diversify the space.
Your Partner in Growth
As the FinTech industry continues to grow, so does the need for talent to facilitate this. At Storm2 we have specialized in connecting FinTech talent with disruptive FinTech players such as yourself. We can assist in any stage of your growth by connecting you with the right people. Please don't hesitate to get in touch and we would be more than happy to see how we can help and support you in your journey.