FinTech sales interviews are more rigorous and hyper-personalised than ever before. With the FinTech market moving at rapid speed, it's vital that you show an affinity for the subsector of the company you're looking to join.
To master a FinTech sales interview, you need to use techniques that are specifically aimed at standing out from the other candidates gunning for the role; and the following 6 tips will help you achieve just that.
1. Research and Build Your FinTech Network Pre-Interview
When preparing for an interview, LinkedIn is your best friend. You can use LinkedIn to research who you'll be speaking with during your interview, as well as to build your network in the FinTech space. Following key FinTech companies and events is a great place to start. From here, you can build connections with other FinTech professionals to engrain yourself with the ins and outs of the industry. With FinTech being an ever-expanding space, data, trends and sales cycles don't stand still for long; following FinTech blogs, press, and newsletters is a simple way of keeping yourself up to speed.
As well as building your FinTech network, visit the company website and consider: what about it lights your fire? You can also use websites such as Crunchbase to uncover the latest news and intel on the company, for getting to grips with who the company's competitors are, and to research the company's key differentiators.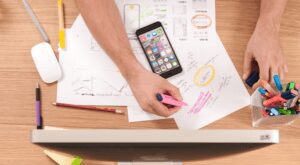 2. Ask Questions That Are Important To You
By asking the questions that mean most to you, you'll promote a richer conversation between yourself and the interviewer. As well as asking important questions, ask those 'hard to ask' questions; an interview is a two-way street and you need to be just as sure this is the right role for you as the interviewer needs to know you're the right person for the position.
What questions do you need answered by your potential sales manager to know this is the right position for you? Is it to know more about the company's sales process? Their structure for closing a deal? What the average deal sizes and sales cycles are? Or is it that you'd like to know how many people are working on the sales team; what the onboarding and professional sales training looks like; or what the career path is? Remember, FinTech is an extremely multifaceted market, so it may be that you'd be more inclined to ask questions that will help you to better understand the FinTech product or service you'll be selling.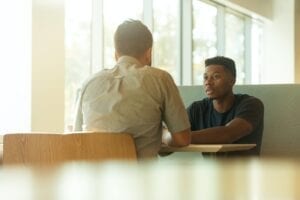 3. Get Ready To Discuss Sales Fundamentals 
A FinTech sales interview will dig into certain details:
Have you sold before?
What have you sold?
Who were your clients?
How familiar are you with the FinTech industry?
Prepare for these questions by thinking through your answers ahead of time. Collate relevant stories from your work experiences and take note of the specifics which best illustrate your sales skills. The STAR interview method is a great method for structuring coherent, in-depth answers.
4. Stories and Accomplishments Are Your Number One Weapon
Give specific examples of previous accomplishments that relate to the position. If you've worked in sales before, get detailed with the exact numbers and sales successes you've had in previous roles. If this is your first sales interview, you can definitely discuss challenges you've overcome and projects that didn't go as expected outside of the sales domain, but still try and choose career experiences and keep them as concise and specific as possible. And of course, make sure you wrap up with how you overcame these obstacles and why they make you a more versatile, rounded professional.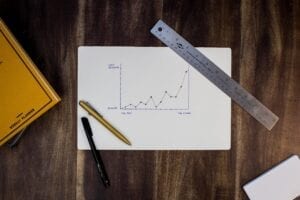 5. Know Your Numbers
It's the sales departments job to attack the bottom line, and you should give concrete evidence that you can do this. So, the more you draw attention to the numbers you've posted throughout your career, the better! Results and quantifiable contributions are mandatory for proving your sales capability.
Revisit old records and performance reviews and look for answers to the questions:
Did you manage a budget?
How big?
How did your past supervisor manage success?
Have you had any key projects or major wins in the past?
6. Have One Big Motivation That Drives You
This is important to reflect on when preparing for any interview, but it's especially important for a sales interview in FinTech. Sales can be tough, as can the FinTech industry, with its products and sectors constantly evolving. You need to assure the interviewer that you have a powerful motivator in your life which stops you from giving up and quitting.
Your motivator can be many things: the desire to earn a large amount of money, to build a career you're proud of, a passion for talking to people and using persuasion to achieve results, a love of challenges and pushing yourself professionally. Whatever it is that gets you out of bed and into work each morning, have your one big, powerful, motivating factor to mind before the interview.
If you're looking to expand your FinTech sales team, reach out to us here. Our consultants at Storm2 have an extensive network of highly skilled FinTech sales professionals, and are best placed for helping you hire the right talent for your company.