Attracting The Right Talents in FinTech Industry
As a global business, the FinTech industry is growing faster and bigger than ever. Every industry and company would have interacted with FinTech in some way or another. With new entrants into the FinTech industry, companies are starting to realize that there is a strong shortage of labour resulting in a phenomenon of 'candidate's market'. In addition, the FinTech industry is a niche industry which makes it harder to source for the right talents. There is a limitless potential within the industry but there is an obvious lack of highly skilled candidates to fill the necessary roles to match the demand for FinTech innovators, making the FinTech job market even more competitive.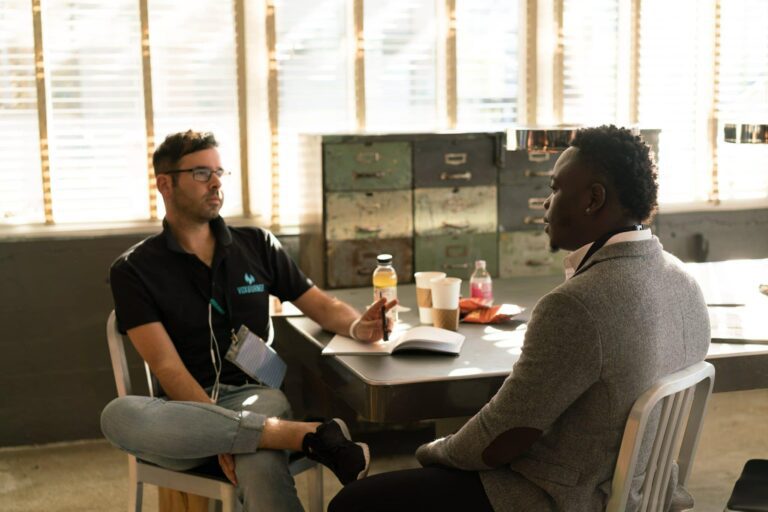 Secret #1: Have a strong in-house recruiting team
An in-house recruiting team works closely with your hiring managers and stakeholders while developing an effective and in-depth recruitment strategy tailored to align with your company's goals and strategy. Having a strong in-house recruiting team has benefits like:
Deeper understanding of your company: As an employee of your company, they would be part of the intricacies of your business and would display an understanding for the role they are recruiting for while working closely with hiring manager or stakeholders.
Ability to fill roles across the company: It is helpful when your company is in a state of continuous growth and looking to expand its headcount consistently.
An element of personal touch for in-house recruiters: Working within the company will help the in-house recruiter have an intimate visibility of the company and its culture, direction, and needs.
Secret #2: Engage a reliable external recruiting team
It is a common mistake for startups to assume that they do not require an external recruitment team. External recruitment agency work with large number of companies within the industry and would have much more experience working within a specific sector. Their market and industry knowledge differentiates themselves from an in-house recruitment team.
External recruiters also have the advantage of a larger pool of niche talents within the industry due to their extensive network of connections. External recruitment agencies will make the most impact when there is a need to recruit niche talents to fill senior yet specialized roles. They can quickly identify the top candidates of the industry, even passive candidates. FinTech recruitment firms like Storm2 have specialists for different type of role (technical, marketing, sales, etc). which is normally unlikely for a startup to have such level of specialism, with the exception of large organizations.
Secret #3: Build an employee referral program
Part of a strong recruitment strategy consist of building an employee referral program which leverages on current employees' connections to refer qualified candidate to roles within the company.
Determine the goals and outcomes of the employee referral program
Design the process and program terms and conditions
Determine the rewards that will motivate employee participation
Be sure to include features to maximize referrals and quality of referred talents
It has been suggested by research that employee-referred hires are better performers and tend to have a high retention rate. It is also one of the most cost-effective and quicker ways source for talents in this talent crunch. Employee referral programs have shown to lower overall recruiting costs and improve the recruiting team's return on investment. Implementing a well-designed and well-managed employee referral program can also improve employee satisfaction and lead to better employee retention rates.
Secret #4: Build an inclusive and welcoming company culture
Building an inclusive and welcoming company culture can be time-consuming and challenging but it is critical to get this right from the beginning. The focus of every startup is often on its projects or products in the initial ideation phase of the startup. However, it is vital not to overlook the human element within a startup.
Having a strong company culture is mandatory when attracting and retaining key talents within the industry. As a job seeker, you would not want to work for a company that has a toxic working culture. Especially in this talent crunch, companies are vying to stand out from other competitors. There is always going to be another company that is able to come up with a better compensation package for the talent you are looking for, but company culture is something that candidates often look at as it is a key indicator of how happy they will be working with the company.
Tips to build a good and positive company culture:
Create and encourage a sense of belonging in your workplace; this often starts with leadership.
Implement inclusive recruitment strategies; this will help to foster a positive attitude throughout the company.
Offer safe spaces for your employees; go the extra mile to find out what motivates and is important to your employees
Connect with your employees; be transparent with them and motivate leaders to build strong interpersonal relationships with their team
Be willing to give and accept feedback; by offering an outlet for employees to be listened, it can help to make them feel valued and understood within the company
Secret #5: Build up your employer branding
An employer brand refers to your company's identity and reputation as an employer. Your employer branding is not dependent on facts but on the general perception of your company as an employer. It is how the talent pool perceives your company as workplace. By building and defining your employer branding is to attract and retain high-quality talent that will stay and help grow your organization.
Tips to build your employer branding:
Define Employee Value Proposition (EVP)
Utilize social media platforms
Promote your work culture in job descriptions
Secret #6: Build a straightforward and clear interview process
Having a clear interview process will significantly reduce the risk of turning away strong FinTech talents needed for the future growth of your startup. Candidates in the current hiring landscape now look at several other deciding factors and it is not uncommon to witness a surge in dropout rate at interview process simply because of the concerns they have that arise during this stage.
A recruitment process is not always very straightforward, but it is critical to try to streamline and make the process as smooth as possible for candidates. Similarly, an interview process that is clear and easily understood and an accurate reflection of your brand, will help you attract the right people and keep them engaged throughout.
It is also key to give constructive feedback at all stages of the interview process. Making your candidates wait for updates or feedback can be frustrating on the candidate's end and make it difficult for recruitment agencies to proceed or keep potential candidates warm. Personalised feedback helps to keep top-performing candidates interested and encourage relevant hiring managers to consolidate their reviews quickly. This will in turn reduce the time to offer and aid to fend off and reduce other competing opportunities in the market.
Secret #7: Be open-minded when it comes to your candidate requirements
Being too strict with your expectations for your candidate can result in you missing out on a great candidate with strong drive and relevant experience. While we understand that it would be ideal to find a candidate that checks off your entire list, it is nearly impossible to do so in this talent crunch.
Hiring is more than just filling a vacancy. As a startup, your focus should be on hunting down a future valued employee and team member who will play a key role in enhancing your business and leading it to success. While there are crucial skills and experience that cannot be compromised on for all roles, being open-minded when it comes to recruiting will give you an upper hand in this talent war.
How Storm2 Can Help Emerging FinTechs Succeed
As a global FinTech recruitment marketplace, we are motivated to support FinTechs of various sizes and growth stages in their journey to success. In this talent war, we know that it can be a challenge for FinTechs to find the right talent. Our specialist consultants are experienced to help FinTechs scale. Contact us now to find out how we can support you in your journey.