When you hear the term FinTech, the two most popular subsectors that come to mind are digital banking and payments. As much as we get excited about payments as well, this article will explore digital banking insights, especially within the European market.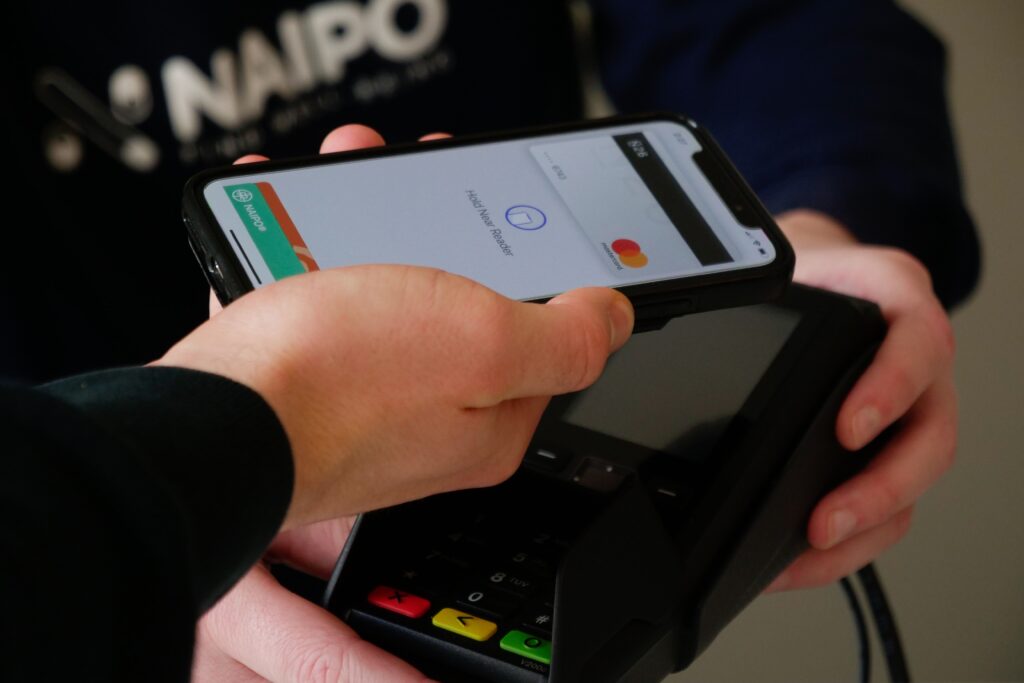 Banking? A term and an industry that probably only a minority got excited about five years ago. With the rise in popularity of FinTech, in particular digital banking, banking and navigating finances has become a lot more exciting for many. Digital banking has truly revolutionized people's relationship with money and how they engage with their banks.
As a society, we have transitioned from making appointments at our local bank or with our local banker to being able to manage our entire bank account from the comfort of our couch. With a couple of taps on our smartphone and a few swipes left and right, we have a complete overview of our finances.
Digital Banking Insights; Europe
But why look at Europe?
Take Germany as an example, a financial powerhouse within the European Union, but when it comes to banking it's almost like they are still stuck in the industrial revolution. Enter fax machines, postal communication, and banking only by appointment… Okay, that's probably a little harsh, it has gotten better over the last couple of years but that is also thanks to FinTech and digital banking. With the likes of N26, Vivid Money, or Nuri, just to name a few, German consumers are able to have a fully digital banking experience.
Digital banks eliminate the need for physical branches and bring banking to customers' smartphones or computers. While many neobanks offer their customers web applications, the digital banking game is predominantly played through mobile apps.
Without a doubt, the pandemic has sped up the adoption of digital banking services. The European banking sector has experienced a growth of 23% of digital users since the start of the pandemic. Unsurprisingly, 87% of the users that switched to online banking during the pandemic, plan to continue using the banking apps afterwards.
The graph below shows the total amount of funding that has gone into some of Europe's digital banking powerhouses as of August 2021.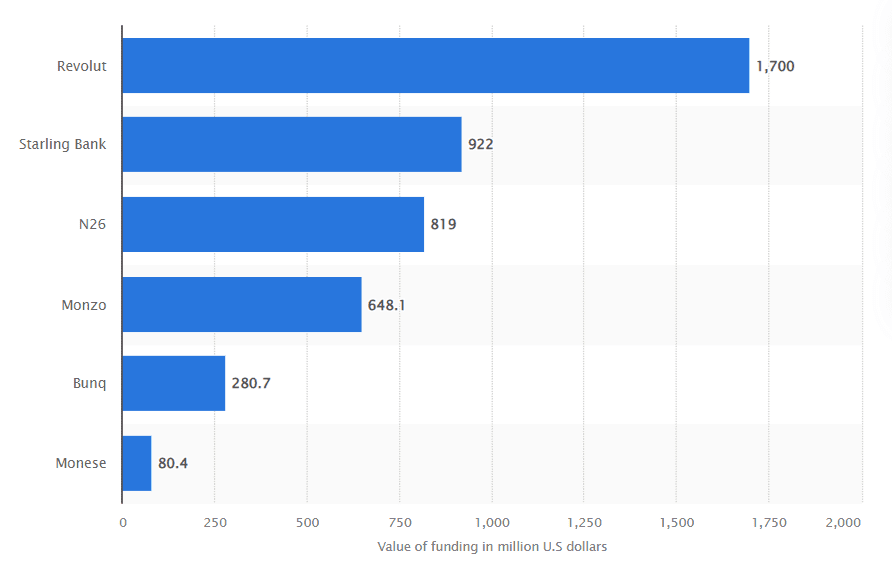 (Statista, January 2022)
Digital Banking Insights; The Clash of the Titans
To further deep dive into digital banking Europe, it's worth taking a closer look at two of the biggest players, Revolut (UK) and N26 (Germany). There are three categories to look at that clearly show the popularity of digital banking and its market growth. Before we do that, let's just keep in mind that Revolut was founded in 2015 and N26 in 2013…neither one has turned ten yet…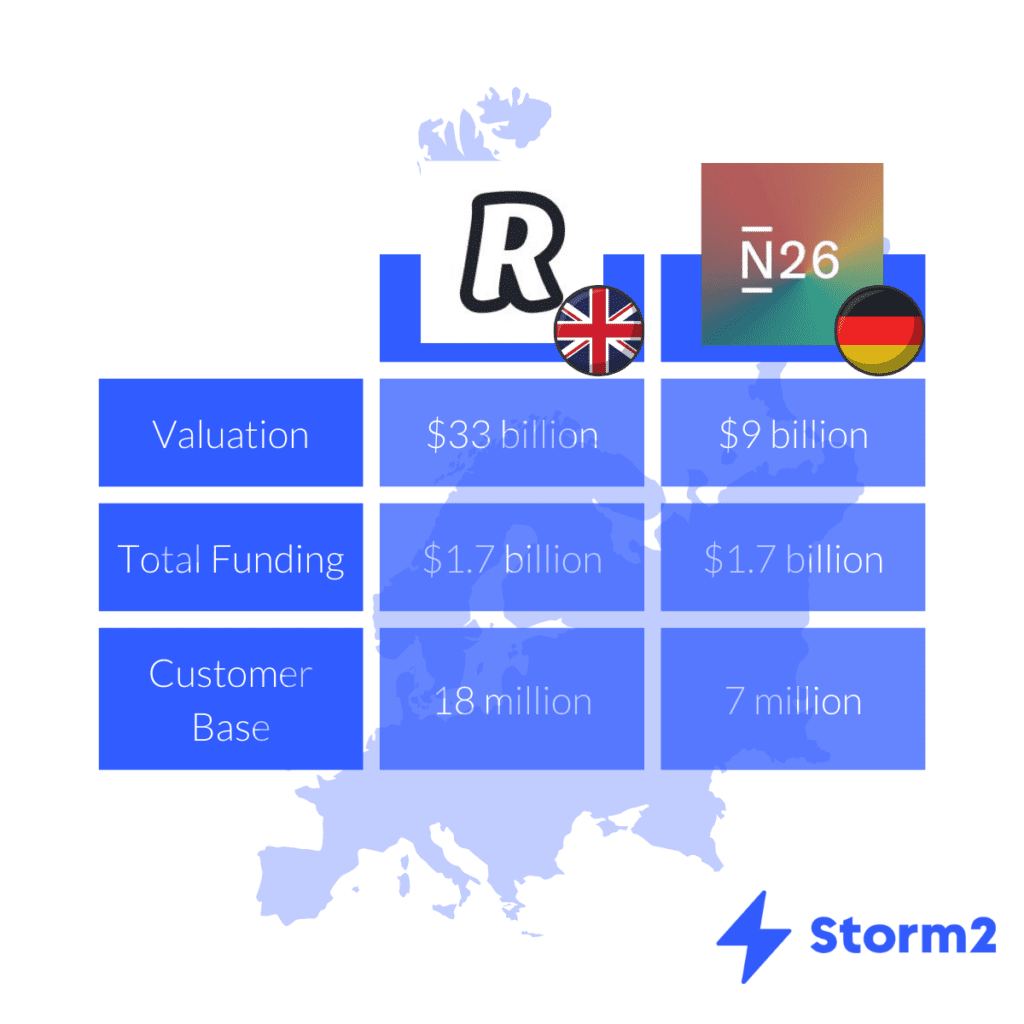 Valuation; Revolut is valued at an eye-watering $33 billion, which makes it Europe's most valuable challenger bank. N26 at $9 billion, which compared to Revolut seems miles away, but when you consider that the Berlin-based neobank has a higher valuation than the Commerzbank, Germany's second-largest listed lender…that is truly mind-blowing.
Funding; to date, both digital banks have raked in a jaw-dropping $1.7 billion in total funding. The titans draw equal in the second category.
Customers; Revolut has a user base of over 18 million whilst N26 is over 7 million strong.
With those numbers only belonging to two players in the digital banking sector, it's fair to say that challenger banks are here to stay and continue to revolutionize the way people bank.
Digital Banking Insights; Other Favorites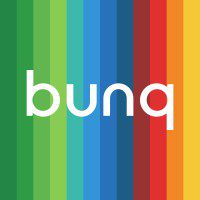 Amsterdam, The Netherlands
Founded in 2012
Series A
Total amount of funding – €237.9M
Valuation – $1.9 billion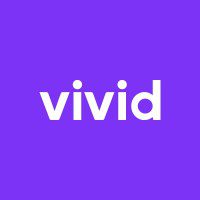 Berlin, Germany
Founded in 2020
Series C
Total amount of funding – €175M
Valuation – €775 million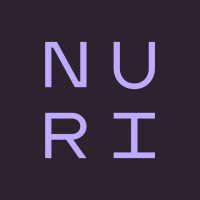 Berlin, Germany
Founded in 2015
Series B
Total amount of funding – €42.3M
Valuation – ~$55 million
Digital Banking Insights; The Dark Side
No…this section is not about a bad attempt at cracking a Star Wars joke. As exciting as the digital banking space is, there are a couple of shadow sides to the rapidly growing sector. Compliance and customer service.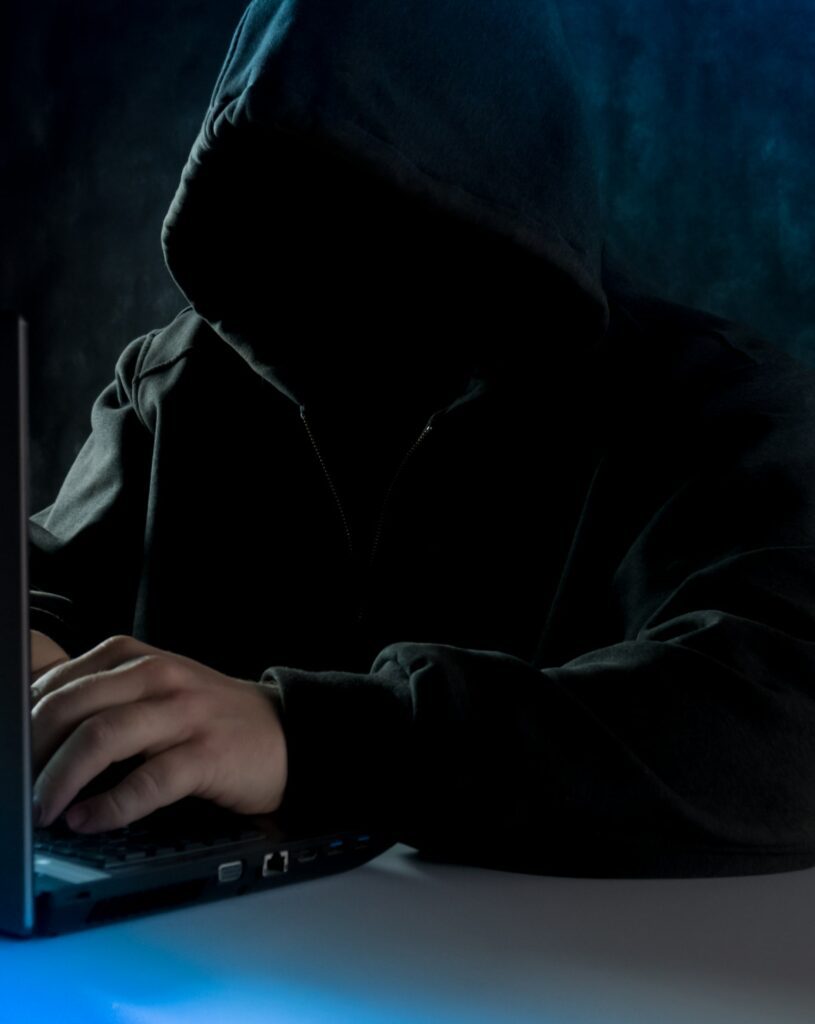 Compliance; as digital banking increases in popularity, the number of users grows and the neobanks themselves set strategies based on the rapid growth of their customer bases, it becomes increasingly difficult to monitor activity. By this, we mean user activity; how customers use their bank accounts.
Some digital banking users use accounts for illegal/fraudulent behavior which can be difficult to track with a rapidly growing customer base. The solution, upgrade compliance technology. Turn to fellow FinTechs in the RegTech sector to upgrade from legacy technology to more modern and accurate fraud detection technology.
Customer service; so banking is going digital and we have full control of our accounts from the comfort of our home. That's great, but when you move from brick and mortar to mobile bank, one aspect takes a hit; customer service. Say goodbye to in-person customer support and hello to the world of chatbots, emails, in-app messaging and if you are lucky, phone support. If you're thinking that phone support doesn't sound so bad, well, unfortunately, that tends to be a feature that only comes with premium accounts. You guessed correctly, premium means you have to pay a monthly or annual fee for your bank account. The solution is probably not as simple as turning to RegTech, but a healthy combination of technology and human support. Chatbots and AI are great for more common issues but when it comes to more complex problems, people do value human support. Invest in both, your customer service team and the technology aiming to simplify their day-to-day.
The pandemic has accelerated the growth and popularity of digital banking and it is hard to imagine that people will give up on the time efficiency and ease of use neobanks provide, afterwards. There are a few shadow sides to the sector and it will be interesting to see how challenger banks combat these.
When COVID-19 recedes, and innovation is not driven by need, it will be captivating to see how digital banks develop their product and service offering in calmer waters.
Your Partner in Growth
As the FinTech industry continues to grow, so does the need for talent to facilitate this. At Storm2 we have specialized in connecting FinTech talent with disruptive FinTech players such as yourself. We are able to assist in any stage of your growth by connecting you with the right people. Please don't hesitate to get in touch and we would be more than happy to see how we can help and support you in your journey.