So far this year, the FinTech industry has received an incredible $91.5 billion in investment, nearly doubling last year's total. According to CB Insights' 'State of Venture Q3'21 Report, the last quarter alone has produced 42 FinTech unicorns, bringing the total this year to 200.
Venture capital firms are driving this surge of investment by taking the investment decks of innovative FinTech leaders and projecting their ideas onto the global stage using industry expertise, a network of established contacts, and enough finance to take the idea from seed funding to long-term growth.
For the last seven years, venture capitalists have consistently had more than a 30% investor deal share, cementing their position as the leaders in FinTech investment. This makes now an excellent time to launch or be a part of a fintech startup, as investment will only increase as the demand for financial accessibility and convenience grows.
We're looking into some of the leading venture capital firms in the United States and Europe that are launching FinTech startups and supporting their mission to make finance easier and more convenient.
What is a Venture Capital Firm?
Venture capital firms are investment firms that mentor and fund tech startups. They invest in innovative, promising tech companies with capital raised from limited partners. When investing in a company, VC firms typically take a minority stake of 50% or less.
US Based Venture Capital Firms
The United States continues to be the region with the most fintech deals, gaining ground in the last quarter to account for 38% of global fintech deals.
Bessemer Venture Partners
Based: San Francisco, US | Founded: 1911
Bessemer Venture Partners assists entrepreneurs in laying strong foundations for long-lasting businesses. Bessemer supports founders and CEOs from their early days through every stage of growth, with over 135 IPOs and 200 portfolio companies in the enterprise, consumer, and healthcare sectors.
FinTech portfolio: Innovati, Spruce, Perfios, Viva Republica (Toss), HiBob, Toast, Quantopian, Abacos, Home First Finance Company, Betterment, K2 Intelligence, Kroll Bond Ratings, ACTIV Financial Services, Inc., United Capital Financial, Mambu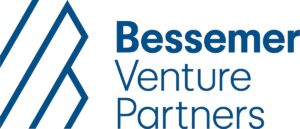 Bain Capital Ventures
Based: Boston, US | Founded: 2001
Bain Capital Ventures works with disruptive founders to bring their ideas to market faster. From seed to growth, the firm invests in startups that are transforming industries ranging from SaaS, infrastructure software, and security to fintech and healthcare to commerce and consumer technology.
FinTech portfolio: Acorns, AvidXchange, Basecoin, Bench, Billtrust, China PnR, Chrome River, Digital Currency Group, Dynamics, Flywire

Cota Capital
Based: San Francisco, US | Founded: 2014
Cota Capital is a multi-stage investment firm that focuses on private and public enterprise technology companies. Since its inception, Cota has invested in over 100 private and public technology companies. Cota's overall mission is to achieve significant results through principle-driven investment in modern enterprise technologies.
FinTech portfolio: Recvue, Cloud Lending, Addepar, Wealthengine, Founders Club, inDinero, Kickpay, Artivest, Seed, DotDashPay, Cover, RecVue, Current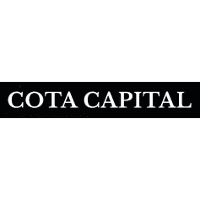 IA Capital Group
Based: New York, US | Founded: 1992
IA Capital Group is a private investment firm based in New York that manages the Inter-Atlantic funds. IA Capital is committed to collaborating with innovative entrepreneurs in venture and growth capital investments in insurtech and fintech.
FinTech portfolio: Marqeta, Snapsheet, LiftForward, HedgeCo, Ceannate, Planet Payment, E-Duction, Homeowners of America Holding

Green Visor Capital
Based: San Francisco, US | Founded: 2013
Green Visor Capital is a seed, early-stage, and late-stage investment firm that seeks out passionate founders who are using innovative technology to solve substantive problems in financial services.
FinTech portfolio: CreditShop, Cloud Lending, Wefunder, CrowdStreet, DataFox, ClearServe, Hypori, Kash, ThinkNum, AuditFile

European Based Venture Capital Firms
Since the beginning of the year, Europe has produced two more decacorn startups, Revolut and Checkout, as well as a record 19 new fintech companies and counting to join the ranks of private company unicorns.
Anthemis Group
Based: London, UK | Founded: 2010
Anthemis Group is a seed, early-stage, and late-stage investment firm that brings together a diverse group of startups, investors, entrepreneurs, institutions, academics, and visionaries to solve the financial system's most pressing challenges faster, better, and for the benefit of all.
FinTech portfolio: Fidor Bank, HappyMoney, Jumo, Monese, Moven, Qapital, Simple, Atom Bank, Bento, Tide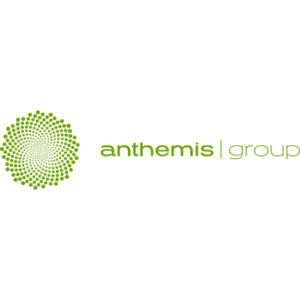 Creandum
Based: Stockholm, Sweden | Founded: 2003
Creandum is a leading European early-stage venture capital firm backing some of Europe's most successful tech companies. With a portfolio of large technology companies, it has played a significant role in boosting the companies we use on a daily basis.
FinTech portfolio: iZettle, Billie, Taxfix, Klarna, Tide, Pleo, KnC Miner

NorthZone
Based: Stockholm, Sweden | Founded: 1996
Northzone is an early-stage venture capital fund that works with founders at the seed, Series A, and Series B stages to connect their businesses with customers, business partners, and key talent on a global scale.
FinTech portfolio: Qapital, MarketInvoice, Klarna, Zervant, Zopa, iZettle, Auka, BehavioSec Inc., Crosslend

Index Ventures
Based: Geneva, Switzerland | Founded: 1996
Index Ventures invests at all stages of development, from seed to explosive growth. Its goal is to find people who see something that others don't; something that they believe has the potential to change the world and are committed to making a reality.
FinTech portfolio: Credit Benchmark, Funding Circle, Gruppo MutuiOnline, iZettle, Kayrros, Metromile, Novus, OANDA, Osper, Prodigy Finance, Raisin, Revolut, Robinhood

Dawn Capital
Based: London, UK | Founded: 2006
Dawn Capital is an early-stage investor who collaborates with forward-thinking companies that, through exceptional teams, products, and business models, have the potential to become category-defining global titans.
FinTech portfolio: iZettle, Sonovate, Property Partner, Obillex, Wonga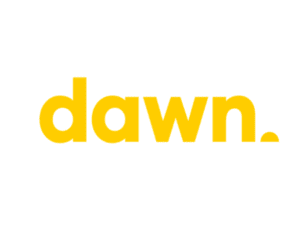 With FinTech adoption on the rise, venture capital firms are looking for innovative FinTech startups more than ever before. Startups must do everything possible to attract venture capitalists in order to obtain the support, guidance, and capital required to accelerate their businesses. If you are a FinTech startup that has been through the funding process and is looking to expand your team, Get in touch. We have a team of specialized recruitment consultants to assist you in achieving your growth objectives and building an exceptional team.