Top US Open Banking Startups
Open banking has become the newest way for consumers to upgrade their financial services. Networking of accounts and data across institutions for use has led to more control of personal and financial data. This has made open banking a major source of innovation poised to reshape the banking industry.
So, What is Open Banking?
Open banking allows third-party financial service providers access to consumer's financial data by using application programming interfaces (APIs). Open Banking provides a simple way to make online, secure transactions, without the complexity of entering card details or extra credentials.
With this new way of banking, the industry has presented a huge opportunity for innovation for consumers – like funding platforms, credit checks, and even insurance.
Here are some of the trends we're watching in this new digital revolution…

Current Trends to Watch Out For
Growth in Younger Generations
It's no surprise that Gen Z and millennials are more likely to link their bank accounts for recurring services, retail purchases, and digital wallets. 3 out of 4 millennials say they would rather manager their money via technology. Expecting convenience, speed, and security for their finances, the world of open banking instantly connects them with the rest of the world.
More Personalized to Gain Loyalty
Open banking has brought personalization to financial services. Personalization of what consumers can permit has allowed banks to meet the unique needs of everyone. This has sat well with mostly younger and more diverse consumers – leading to more diversity in the FinTech space.
Understanding a consumer's spending, payment, borrowing, and other transactions can help companies to expand access to services and financial products that may have not thought of before.
Holistic Approach for Best Results
74% of consumers are considering new experiences that offer a holistic view of their finances, which helps to simplify processes like loans, student debt, or automated savings habits.
With plans like this put in place, consumers can get a full picture of their finances and provide context for them to better plan their spending. When customers are put at the center of how and where their financial data is, FinTech companies can create solutions and services more efficiently.
List of Open Banking Companies
Empower

Credit history is more important than ever in America – Empower is redefining what that means. On a mission to solve access to affordable credit for everyday Americans, Empower is bringing one-of-a-kind features that help their members get money whenever they need it, save for the future, and even rewrite their financial story.
Built Technologies
Built is the leading provider of construction finance technology, powering for a smarter construction finance. On a mission to become one of the most important and trusted partners in the built world, this company is connecting all key stakeholders in real-time to mitigate risk, power faster draws and payments, ensure compliance, and inspire customer loyalty.
Albert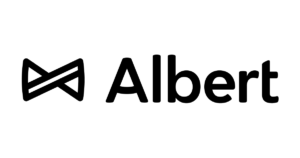 Day-to-day needs of Americans are usually overlooked by large financial institutions. Albert is looking to build a world in which no one must worry about making the wrong financial decisions. The company pairs their tech tech and algorithms to give guidance with their financial products to put your goals into action.
BankProv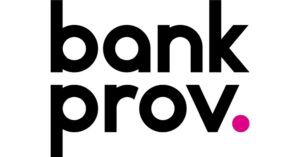 The world is changing faster than ever and being prepared for the future is how you can grow with confidence. BankProv is embracing innovation and leveraging new technologies to bring a better banking experience while looking forward to tomorrow by offering traditional banking solutions to crypto-related businesses.
Envel

Envel is banking on autopilot. With the belief that the consumer banking system is broken and doesn't focus on customer financial health, the company is leveraging AI and behavioral science to optimize people's finances in real-time to automate their budgeting, savings, and investments. With the constant drive to innovate and disrupt the banking world, Envel  is prioritizing their consumers' financial health over profit.
Upgrade, Inc.

Upgrade, Inc. is looking to drive the transformation of financial services by solving big problems and making a meaningful difference in people's lives. This company's goal is to offer an online and mobile banking experience that delivers exceptional to make it easy for their customers to build a future they want.
Acorns

Acorns has made it easy to invest spare change from everyday purchases to a diversified portfolio. Being the first company to offer micro investing, this company has made it easy for customers connect their credit or debit card and a checking account to grow their portfolios.
Bank Novo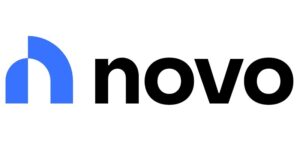 On a mission to provide the most compelling banking experience possible, Bank Novo is leading the business banking revolution. Freelancers, startup founders, and small business owners are able to open their business checking accounts in minutes, securely, and easily with no minimum balance requirements.
Recruitment in Open Banking
With regulations constantly changing in the Open Banking industry, banks compete with global tech companies for talent. To tackle this, banks must make API the product and manage it to provide the most value to the bank and API users. FinTech's in the Open Banking space needs the right teams to drive their product and create personalized products that consumers need.
Your Partner in Growth
Identifying the right FinTech talent is the number one challenge for startups and the Open Banking sector is no different. At Storm2 our team of specialist consultants are experts in matching high-quality talent to the best Open Banking institutions worldwide. Do you have a vacancy you would like to discuss? Please get in touch.