Don't worry this is not another insights article, but WealthTech does deserve a second. Not only is the money-growing space one of the most popular FinTech subsectors, but it's also a personal favorite.
There's no better way to show the popularity of an industry than through a graph. The one down below, credits to FinTech Global, shows the amount of investment that has been pumped into WealthTech. It's fair to say that the graph shows a clear trend, it's only going uphill for WealthTech, both in terms of funding and number of deals. Especially looking at 2021, the sector produced some jaw-dropping numbers compared to the previous year. In short, there's a clear demand for WealthTechs, but how do they generate this demand? How has the sector become so popular amongst consumers looking to invest and/or save?

Consumer Investing; WealthTechs making it easy
WealthTechs have truly revolutionized the way people grow their money. With startups popping up on every continent, okay…almost every continent, consumers are able to put their money to work with their fingertips. A quick look through the app store or a quick Google search and consumers are presented with hundreds of different investing/saving apps mobile or web.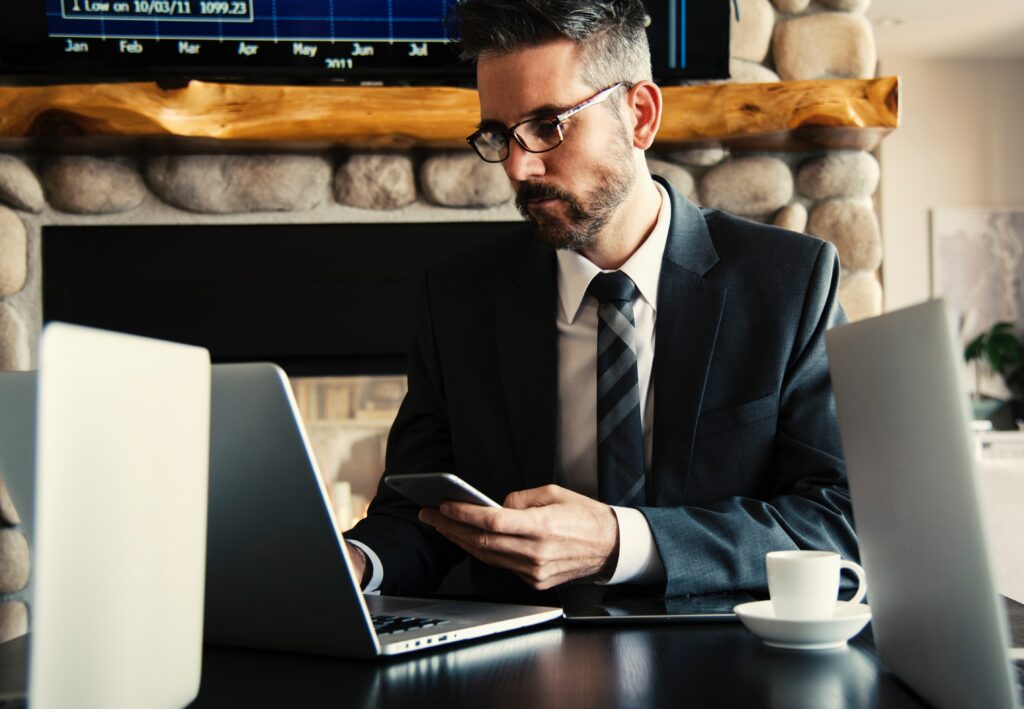 Not only are consumers presented with an abundance of choice, but WealthTechs have made growing your money as easy as managing your finances through a Digital Bank app. This is especially true for UK consumers as WealthTechs account for more than fifty percent of FinTechs in the region.
Design teams have changed notoriously fighter jet-looking charts into well-designed and easy-to-navigate apps. Years ago I watched a financial markets update on TV and I remember being left scratching my head and thinking what did I just watch. Fast forward a bit and I'm using apps like Scalable Capital, Coinbase, and BlockFi to put my money to work. Signup processes are only a matter of minutes, but most importantly, the information that had me lost years ago now is laid out in a simplistic and easy-to-understand manner. Funny enough the risk of investing hasn't disappeared, in fact, with crypto's rise in popularity, one could argue that investors have one more avenue in which the markets could turn against them. But, having said that, WealthTechs have done a tremendous job in making you feel that the risk associated with investing has diminished.
Admittingly, the picture below is a stock image, nonetheless, it perfectly highlights the simplistic User Interface (UI) that WealthTechs put to work to help their users navigate the apps. A plethora of charts becomes one and the navigation menu at the bottom could be that of my digital banking app.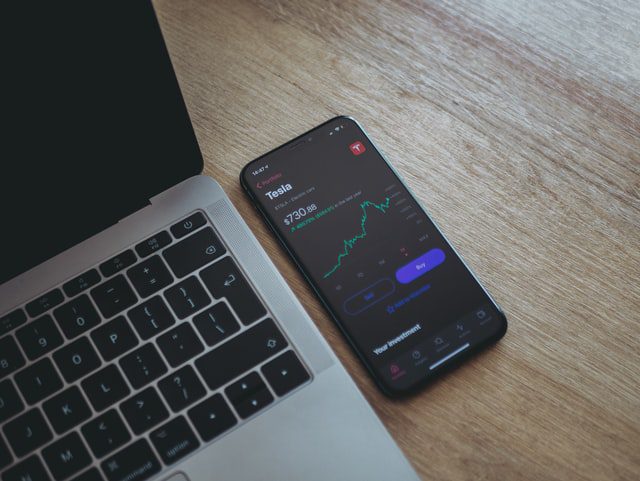 Consumer Investing; The Role of Marketing
Enter Marketing teams, responsible for creating the brand around WealthTechs and producing attention grasping content that makes understanding investing as easy as your ABCs. Several years ago if you would have asked me to explain investing, the stock market, or the world of cryptocurrencies, I would have looked at you looking like a lost puppy. Fast forward to today, and I've sifted (no pun intended) through countless articles and blogs posts and managed to grasp the whole money growing space. In all fairness, working in FinTech has definitely accelerated this, but it's fair to say that the vast amount of content produced by WealthTech marketing teams has definitely helped to come to terms with investing. The best example, a couple of Google searches, articles, blogs, and videos later, the world of crypto, blockchain, and robo-advisors became much clearer. Thanks to content produced by WealthTechs like Scalable Capital, Coinbase, or BlockFi.
Consumer Investing; Adoption
There's no doubt that the COVID-19 pandemic has played a significant role in the adoption of WealthTech products, with people being homebound, it's no surprise that consumers turned to web and mobile apps to manage and grow their capital. With brick and mortar branches closing their doors, people opted for digital solutions to invest and save their money. In numbers, a global survey found that 23% of people invested more during the course of the pandemic, with 32% of people ramping up their trading activity directly or through online platforms.
Hearts and Wallets published a survey that revealed that 1 in 10 US households invested through the popular WealthTech solution, robo-advisors in 2019. That figure accounts for approximately $330 billion of assets under management. By 2024, this is expected to rise to $830 billion. Despite the statistics focusing on US consumers, numbers strongly suggest that the adoption of WealthTech products and/or services is on the rise and are likely to continue to gain in popularity.
Your Partner in Growth
As the FinTech industry continues to grow, so does the need for talent to facilitate this. At Storm2 we have specialized in connecting FinTech talent with disruptive FinTech players such as yourself. We are able to assist in any stage of your growth by connecting you with the right people. Please don't hesitate to get in touch and we would be more than happy to see how we can help and support you in your journey.