Having previously worked as a headhunter, I have been on the other side and am no stranger to the vigorous headhunting process that occurs when a client presents you with a meticulous set of requirements for a job.
For me, the best part was always when you managed to connect a candidate with their dream job and a client with their ideal candidate. However, I would be lying if I didn't say that sometimes very specific requirements or expectations hinder and stall the hiring process.
For the purpose of this article, we'll be looking at 3 tips that could help with drawing up your hiring criteria and optimizing your hiring process.
Firstly, let's take a step back and throw a quick glance at the growth of the FinTech market in the last years, specifically in Europe.
FinTech Headhunters, watch out, Europe is raining money   
The FinTech space has received a lot of attention over the last couple of years and a significant amount of funding has been pumped into the market, naturally accelerating its growth. To be precise, in the first half of 2021, the European FinTech market received €10.4 billion in funding. The total amount of funding pumped into the market was projected to reach around €21 billion by the end of the year. As of December 2021, the amount invested into FinTech Europe sits at a jaw-dropping €23.8 billion. Recent investments into Monzo, Mambu, and Pleo will have no doubt played a role in bumping the funding amount up.
With the spike in growth, the demand for senior FinTech talent has never been higher.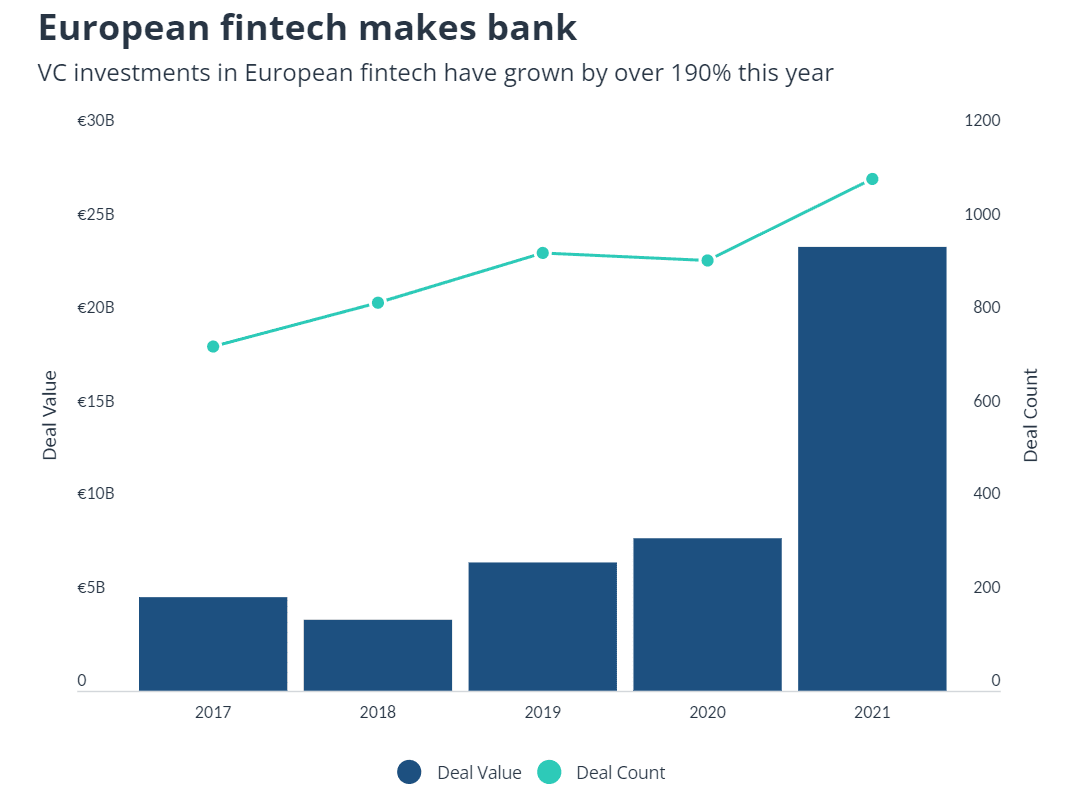 (PitchBook, December 2021)
Hire for potential, not for here and now 
As a result of the current state of the FinTech industry, it is safe to say that it is a candidate-driven market. With an abundance of jobs and a finite amount of candidates, people looking for a senior role in FinTech, are spoilt for choice. In order for companies to gain the upper hand over their competitors, it is crucial to simplify the hiring process. A shorter and more efficient hiring process is likely to keep the candidates interested and the competition at bay.
Having said that, it's worth taking a look at what you should consider when searching for senior talent for your FinTech. Try dialing back the immediate expectations that are attached to the candidate (just a little bit) and consider the person's growth potential. In a market that is as fast-paced as the FinTech one, it is understandable that a company will not necessarily have the luxury of time to give a candidate several months to develop and grow into the role. However, taking into consideration candidates that may take up to a month to develop into the 'perfect' candidate, will expand your pool of talent.
The candidate that appears to be ideal for the situation right then and there, may have a lower growth ceiling than the person who takes a month to develop into the perfect hire.
From headhunting to the hiring process; the real make or break
So the headhunter has delivered and presented you with a great candidate(s), but now the real make or break part of the hiring process begins. In a candidate-driven market, the candidate is king (or queen). Making the interview process as smooth and straightforward as possible is key to keeping the candidate locked in and leaving a good impression. Leaning on your headhunter to help streamline the process is a great way to achieve this. Regular catch-up or feedback calls are an excellent way to appear like a well-oiled machine in front of the FinTech talent going through your process.
Now, this is all good and great but what would a good interview process look like?
The FinTech industry has completely disrupted and turned the traditional financial services sector upside down – this is fantastic! Having a hiring process that is similar to a traditional company is contradictory and off-brand with the image of the FinTech space. Here's how to avoid that.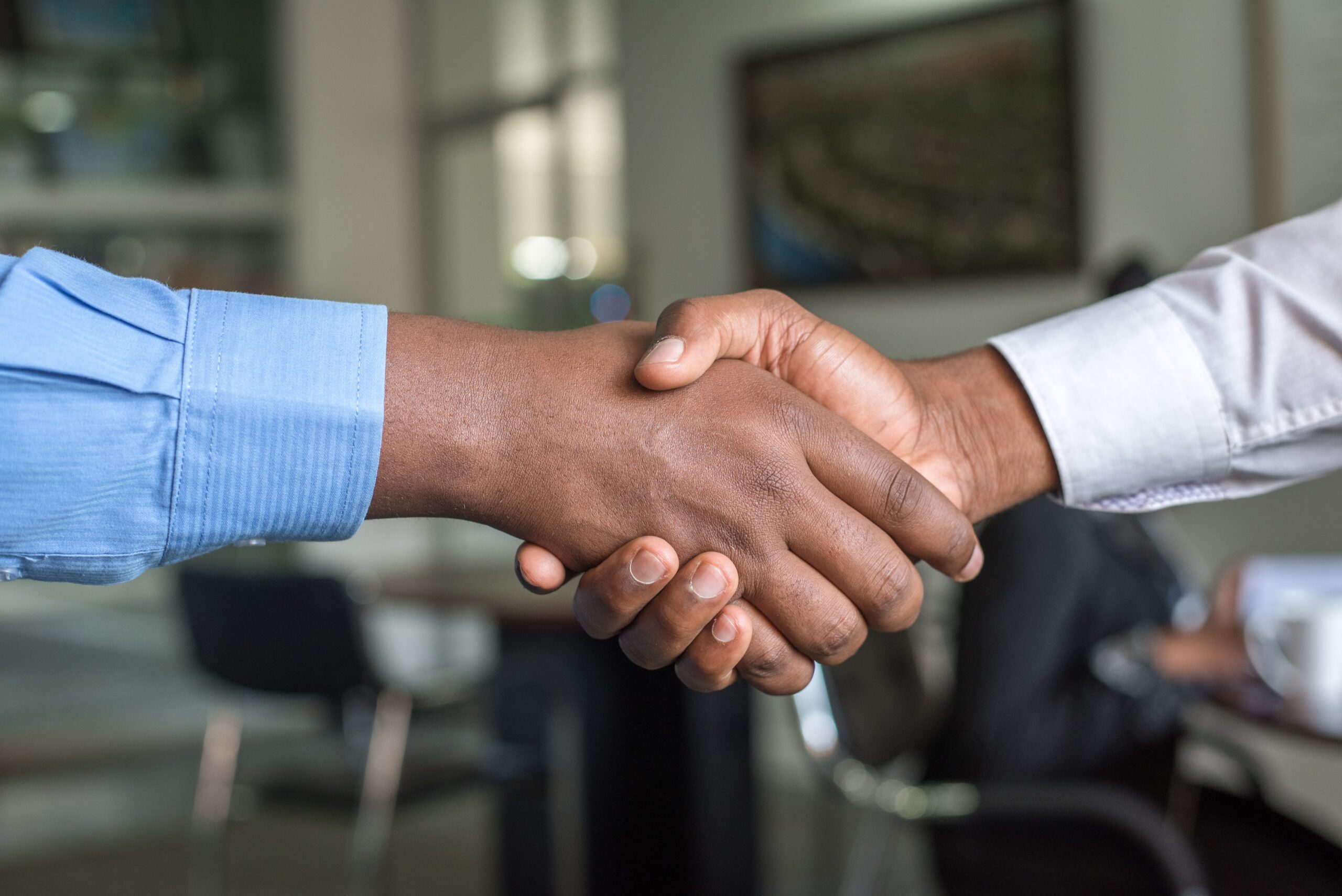 Some key pointers:
The entire hiring process should not take longer than a month, ideally, it is wrapped up in 2-3 weeks
There should be no more than 3-4 interview stages

30 minutes to an hour introductory call
Case study; should not take longer than a couple of days to prepare
30-45 minutes of meeting the team
30 minutes final interview with the founder(s) or member(s) of C-level

Case studies are fine but try to avoid making them too long, senior fintech candidates that are passively looking tend to have a busy schedule, giving them a case study that takes a week will likely put them off
Your headhunter is there to assist you, regular communication throughout the process can make life very simple and the process an enjoyable experience for all parties involved
Contracts…and here begins the paperwork (ideally this is digital, staying on brand), have a general contract drafted up the moment you decide to work with a FinTech headhunter. When you decide to make an offer or present the candidate with an official contract, all that's left to do is to fill in the details
Headhunting for 'culture fit'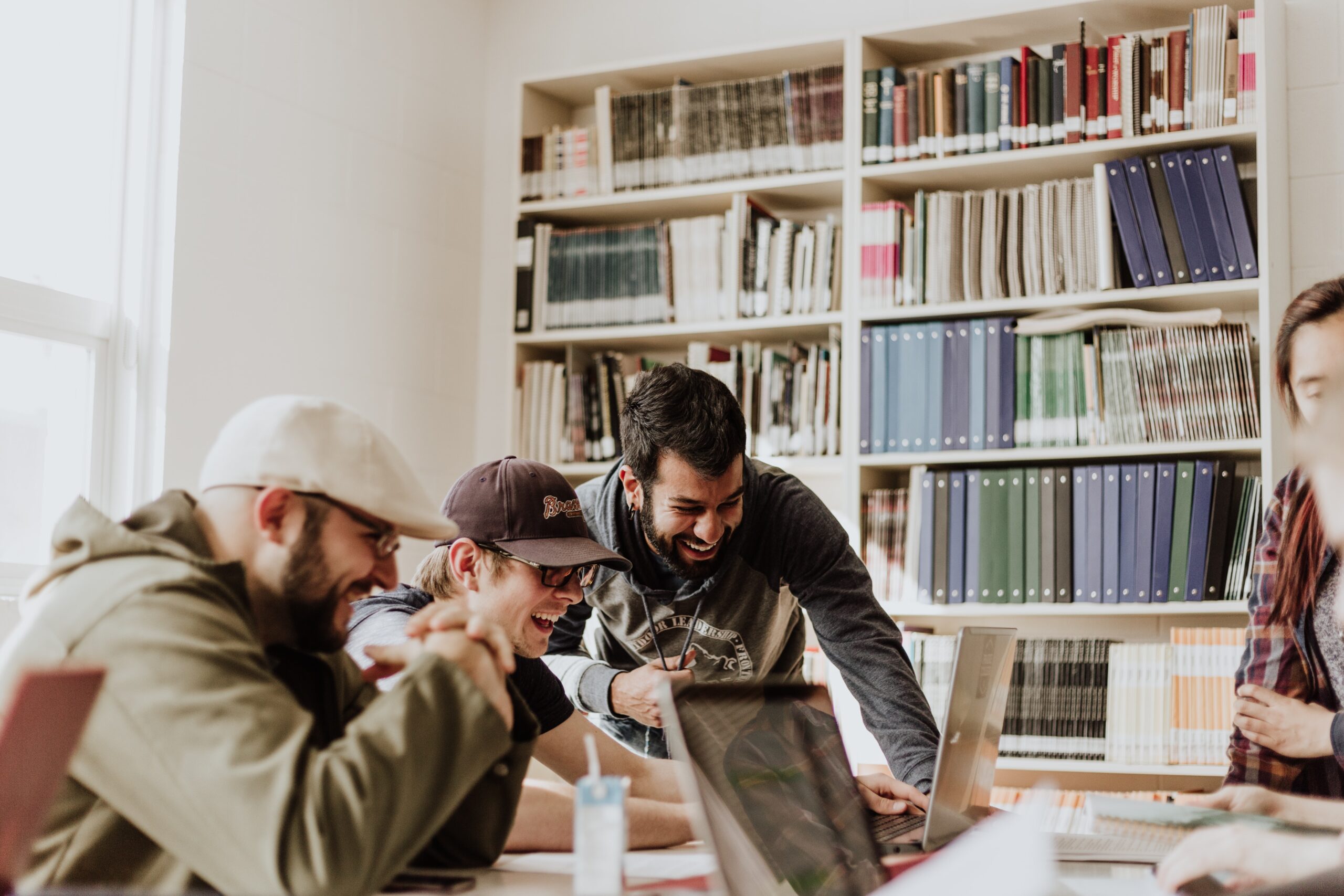 More often than not FinTech headhunters have heard the line "we want someone who fits our company culture". Essentially there is nothing wrong with wanting a candidate to click with the team and be onboard with the company vision and mission. However, there is an issue when this overshadows the candidate's potential. Yes, we all strive for our people to get along and work well together but it is equally as important to acknowledge that for a company in the scaleup or growth phase to bring onboard people with different ways of thinking. This is especially true for senior FinTech talent, you want to hire people that have different ideas, think outside the box, and can bring in fresh impulses to propel your business forward.
Hiring the right senior FinTech talent can be a difficult task but that's why it is crucial for clients and headhunters to have a good understanding of one another. This make the process as easy and painless as possible.
Your Partner in Growth
As the FinTech industry continues to grow, so does the need for talent to facilitate this. At Storm2 we have specialized in connecting FinTech talent with disruptive FinTech players such as yourself. We are able to assist in any stage of your growth by connecting you with the right people. Please don't hesitate to get in touch and we would be more than happy to see how we can help and support you in your journey.