Digital banking came as a solution to address some of the common flaws of traditional banking services. The various advantages that technology brought for both customers and banks turned the digital banking trend into a powerful concept that completely disrupted the financial industry as we know it, and continues to do so every day.
Whilst digital banking may still be a few years away from the norm, the FinTech industry is known to lead by innovation, so challenger banks are always thinking ahead in order to increase customer acquisition and retention, with some digital banks expanding their services to reach a wider audience.
What is digital banking?
Digital banking is a system where banking services are fully online, as opposed to traditional banking where customers need to go to a physical branch in order to request services. It allows for easier and faster access to services and it improves the communication between banks and customers, as customers can get any information they want 24/7, or connect to customer service in one click.
Scalability is also a big advantage that comes with digital banking, as technology allows banks to reach customers based anywhere in the world and expand their services to any country. Moving into digital allows banks to reduce their operational costs and save on infrastructure, as everything is based online. Ultimately, these savings can be used to invest into improving customer service.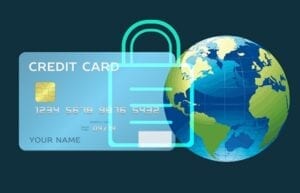 From paying and transferring money, to opening new accounts and managing finances, customers can do pretty much anything in a couple of minutes, stress-free. Technology has also changed consumers expectations of banking services. Customers now want a faster, easier service that is customised to suit their needs. They are expecting to choose from a wide range of options, and to be fully informed about the products.
Progression from a digital bank to a "super bank"
Digital banks are paying close attention to customer behaviour and with the adoption of technology and masses of data, is it easier from them to adapt to customers' changing requirements. Convenience is now the key piece of any banking product and whilst digital banks are already gaining traction in the market, supported by customers' loyalty and love for the brand, they can be quick to jump on the next big trend.
Enter the super banks- the banks that offer all financial services a customer might need in one single product. From providing insurance products to facilitating and managing loans, offering wealth management solutions to investment advice, these super banks have an extensive product range and service coverage. The goal is to be a one-stop-shop, meaning that the customer doesn't need to go anywhere else to request a service, and can do it all through their one bank.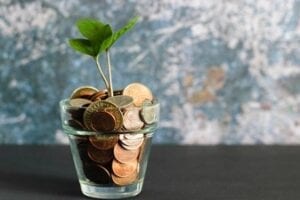 This trend is growing quickly in the banking sector, as banks want to grow beyond their core products and become the go-to place for all things banking. Some banks are moving into insurance, regulation, loans and even mobile phone networks, for instance, and others are partnering with external companies to expand their product offering.
Companies that are conquering the super bank
In the UK, the super bank that is rising above all others is Monzo. In 2017, Monzo launched a coral-colored card and an easy-to-use mobile app that grabbed the attention of millennials across London. You could barely go to a bar, or tap into the underground without seeing a colorful card around you. Now the digital bank is well-established and able to secure its top position in the market, it is planning to expand. Monzo's goal is to become a super bank, providing customers with a range of easy-to-use services to reduce the stress that comes with financial chores.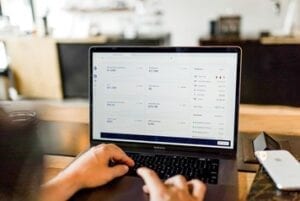 These services include helping customers with finding the best energy deals, getting better savings rates or managing their finances more efficiently. In order to be able to offer all of these services, Monzo partners with other service providers and gains commission from them every time a Monzo customer purchases a product through the app. Its energy switching service launched in May and based on its success, Monzo's founder expects this revenue stream to account for 80% of all the business' revenue. Increasingly more digital banks are following this path.
What challenges do super banks bring?
Essentially, super banks bring commodity. The possibility to combine all financial services in just one app is an appealing proposition, especially for the later generations that grew up alongside the technological revolution. Whilst super banks bring exactly what customers are looking for, they can also blindside customers to choose a service that might not be the best or the most suitable for them, as customers can be tempted to opt for convenience, rather than doing their own research into what company best suits their needs.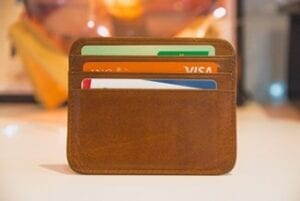 Super banks also impose a challenge to FinTech startups, particularly the niche ones, as the potential monopoly of the FinTech market can hinder smaller companies from reaching their target customers. However, it raises an opportunity for them to partner with bigger digital banks, or super banks, to provide their services to retail customers.  The FinTech industry is changing quickly, and financial institutions are being forced to make quick decisions. The rise of the super banks comes with both incredible challenges and opportunities, and only time can tell what the best strategy is for tackling this trend.
If you are looking to expand your FinTech company and want to grow your team, reach out to us here. At Storm2, we know the importance of hiring the right talent for your company. Our consultants have an extensive network of highly specialized FinTech talent, so they will be able to help you and guide you through your expansion plans.