Miami Is the Next US FinTech Capital
FinTech companies are coming to Miami as it quickly becomes a major destination for technology development and a symbol for the tech emigration from Silicon Valley. Miami wants to take advantage of the city's Latin American connections and crypto-friendly legislative landscape. The Miami FinTech ecosystem is still small in comparison to FinTech giants like New York and San Francisco.  According to Refresh Miami, FinTech was the second-largest IT industry in Miami-Fort Lauderdale by VC deals in 2020, and several prominent rounds have already taken place this year.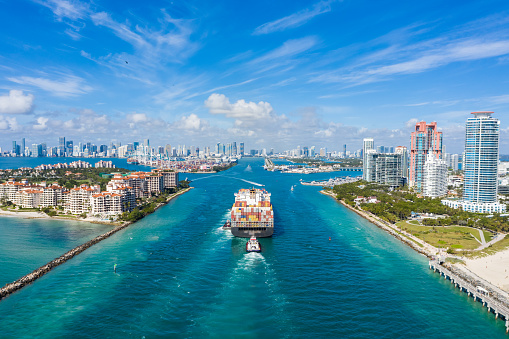 Miami has strong cultural ties to South America, an area where FinTech adoption is increasing despite low banking presence, and a wave of FinTech firms are eager to capitalise. Even though 78% of Latin Americans are predicted to own a smartphone by 2025, 70% are currently unbanked. Despite the growing use of mobile technology, many Latin American consumers are unable to access basic banking services like credit cards and loans.
There is no shortage of ambition and determination in Miami, where more than half of the population was born outside of the United States. The city itself may be characterised as a 'challenger,' having taken advantage of the pandemic's uncertainties and disruptions to create an environment conducive to innovation.
Miami is extremely crypto-friendly, and it has been generating a lot of attention in the cryptocurrency industry as it works to establish itself as a top destination for all types of professionals interested in the sector. Mayor Francis Suarez, a Bitcoin advocate, has been outspoken about his enthusiasm for the digital currency, arguing for regulations that would allow city employees to be paid in Bitcoin and people to pay their taxes in the digital currency. The city is considering putting it on its balance sheet as an asset.
Our List Of Companies To Watch In 2022

Okcoin, founded in 2013, is one of the world's most rapidly developing cryptocurrency platforms. Okcoin is designing the next generation of tools to allow anyone invest in and trade cryptocurrency effortlessly and with industry-low fees, with the goal of creating a more inclusive finance future that produces wealth for everyone. Okcoin helps millions of consumers in over 190 countries take advantage of staking and DeFi offerings, as well as trade Bitcoin, Ethereum, and more than 25 other crypto assets. Okcoin, headquartered in San Francisco, has offices in Miami, Hong Kong, Singapore, Malta, and Japan, as well as a remote, globally distributed workforce.
"With their recent $1 million pledge to increase diversity, OkCoin are constantly proving they are on a mission to commit to making the Crypto industry more inclusive. The representation of women in FinTech is so valuable and it was great to see a company that I was personally working with to make a positive impact in this sector." – Annabel Jackson, Storm2 Engineering Associate.


YellowPepper is a pioneer in innovative digital banking solutions in Latin America. The company's established platform enables issuers to quickly introduce card and account agnostic real-time payments solutions, as well as value added services like tokenization, identity validation, and risk tools, to give a complete transaction and service offering. The Miami-based company presently serves 50 companies and has 5 million monthly active users in 9 Latin American countries.

Verifone is a FinTech trailblazer that provides essential end-to-end payment and commerce solutions to some of the world's most well-known retail brands, major financial institutions, and over 600,000 merchants. The company's worldwide services platform is built on a four-decade history of innovation and uncompromising security, and it processes more than $440 billion in yearly online and in-store transactions. Businesses trust Verifone for its global scale, local capabilities, omnichannel acumen, and solution flexibility. Verifone is trusted and known by consumers for its increasing footprint of 35 million devices in more than 150 countries.

Mambu is the only true SaaS cloud banking platform in the world. Mambu, which was founded in 2011, helps banks of all sizes, lenders, FinTechs, retailers, telecoms, and other financial institutions create and build practically any form of financial solution. Independent components, systems, and connectors can be assembled in any configuration to satisfy business objectives and end user demands thanks to our unique composable strategy.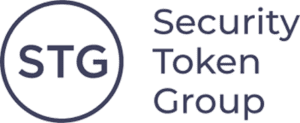 The STG is comprised of Security Token Advisors (STA), Security Token Market (STM) and Security Token Capital (STC).
STA is a premiere consulting company helping issuers, investors, and managers leverage security tokens within their business.
STM is the leading source of information on STOs for the investor community to learn, engage, and participate in Security Tokens.
STC creates industry-leading tokenized investment products completely built and managed using blockchain technology.
Storm2's New York office is set to open in April 2022 to further connect with our current network on the East Coast of the US. Keep an eye out on our LinkedIn for updates and the progress of the establishment of this office. If you are a East Coast FinTech looking to scale, speak to one of our expert consultants today.