This month we are celebrating Black History Month and as part of this, we are highlighting a number of Black-owned/founded FinTechs and their leaders who are challenging the norms, and taking innovation to the extreme, as well as fighting incredible social causes.
Check out the second half of our list here.
LISNR
Based: Oakland, California | Founded: 2012
LinkedIn Bio:
LISNR powers transactions and connects the online to offline customer journey globally with the most advanced Ultrasonic Data Platform. Its sound based technology was originally created to send micro-communications to a variety of devices quickly and easily. Utilizing proprietary software, data is encoded into inaudible "tones", which transmit then decode the data using only standard speakers and microphones.
Rodney Williams, Co-founder and Chief Commercial Officer
Founded by Rodney Williams, Chris Ostoich, and Josh Glick, LISNR is on a mission to completely disrupt the digital payments industry. LISNR enables secure and seamless person present authentications using the most advanced ultrasonic data technology across retail, payments, and mobility. In 2019, Visa made a strategic investment in LISNR. Williams has been described as a visionary, notably making Ad Age's "40 Under 40" list.
"The way in which people are paying for things will dramatically change. This is a major validation and also a major market signal for the world of payments," he said of Visa, which he described as the "largest mobile wallet company in the world."

Rodney WIlliams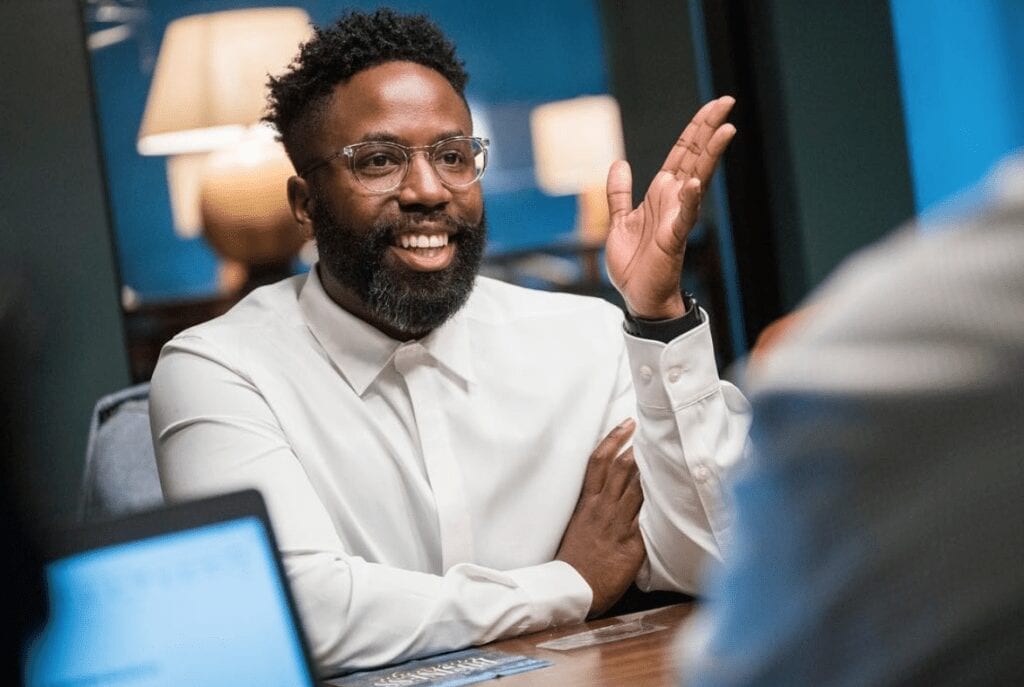 Ovamba Solutions
Located: Cameroon | Founded: 2013
LinkedIn Bio:
Viola Llewellyn and Marvin Cole saw an opportunity to help empower fellow entrepreneurs in Africa by providing them with the access to finance needed to flourish their businesses. They combined their experience of the finance and technology sectors and built a platform that would offer fast access to business growth support delivered via mobile phone. Complementing its world-class technology, the platform further sets itself apart by offering the ability to analayze real-time risk in Africa based on deep traditional and cultural knowledge from on-the-ground teams, thereby creating a system of both technical and local know-how.
Viola Llewellyn and Marvin Cole, Co-founders
Ovamba Solutions is a Cameroon-based FinTech helping African entrepreneurs access the capital they need. Founded in 2013, Ovamba connects with investors from the United States, United Kingdom, and Japan to provide "short-term capital to micro, small and medium-sized businesses in Africa, emerging markets and the GCC for trade, inventory purchases and growth."
In 2014, Ovamba attracted significant investment from GLI Finance, whose backers include Blackrock Global, AXA Investment Managers and Barclays Wealth. In 2016 Ovamba attracted further investment from Crowdcredit and other investors.
"A FinTech company that provides "Growth-As-A-Service" by making short term funding available to African SMEs. We are different from other solutions because our focus is beyond "access to finance", its about helping African business's grow which means more than just giving them more money. We help them gain global access to acquire more of the inventory and services that they sell or provide as a their core business. A serious business wants to grow and increase revenue, so we help them do that."

Viola Llewellyn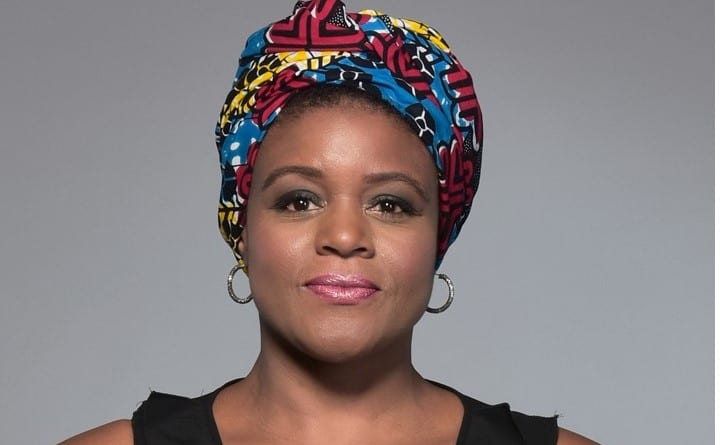 Cashmere
Located: London | Founded: 2018
LinkedIn bio:
Cashmere is a smart savings platform that helps trendy millennial women save towards and buy luxury fashion guilt-free and without having to dip into their personal savings.
Urenna Okonkwo, Founder
Cashmere app uses MangoPay digital wallet to help young women save regularly each month to spend on luxury items without the need to use up their savings. Urenna Okonkwo has built a social savings platform to help millennials save responsibly and set up a virtual piggy bank so that they can splurge on luxury shopping items such as bags, shoes or holidays without the guilt. Okonkwo wants to show that high-end products can be afforded in a much more financially responsible manner.
"Personal finance is still a topic that isn't taught in schools which is a real shame. It means that such knowledge will mainly be available to those who have access to parents and networks that understand the importance of financial education. For example, those with affluent or privileged backgrounds. I want Cashmere to be the number one digital financial partner for millennials helping them save up for the goods and experiences they care about."

Urenna Okonkwo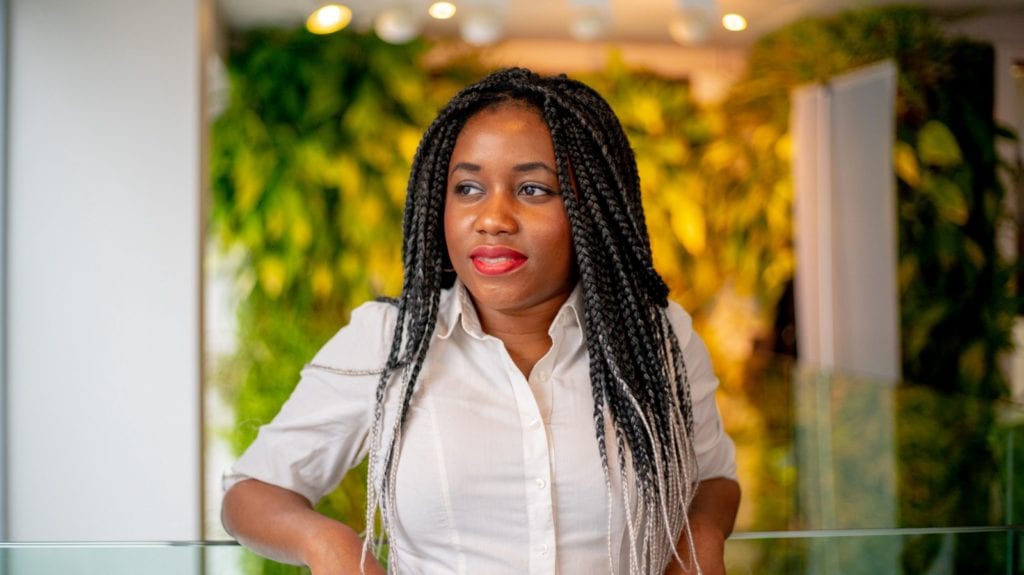 GoalSetter
Located: New York | Founded: 2015
LinkedIn bio:
Goalsetter is a goal-based savings and gifting platform, made just for kids and powered by those who love them. Goalsetter combines the best of goal-based savings platforms like Digit and Acorns with the best of gift-registries like Zola and Honeyfund, and in so doing, targets the millennial mom with a platform that enables families to contribute to kids' future goals instead of buying them more consumer goods. In turn, Goalsetter becomes the first savings vehicle for kids, turning first-time savers into all-the-time savers and giving kids healthy financial habits that will last a lifetime.
Tanya Van Court, Founder and CEO
Tanya Van Court set out with the goal to encourage children and their families to save, especially Black and Latinx kids, who are most at risk of having a negative net worth. The GoalSetter app is a goal-based savings, gifting, and financial literacy platform made just for kids and families. Users set goals with a specific purchase or purpose in mind and relatives deposit money into the accounts to make it happen. The app also teaches financial literacy, with quizzes and tips to educate and entertain.
"There are very few FinTech companies in the United States run by African-Americans. There are no other FinTech companies that focus exclusively on kids run by an African-American woman. In fact, the majority of FinTech companies in our country are run by white men, because — let's face it — that's who gets VC funding. A Black woman running a fin tech company is almost unheard of in America. And yet, we bring things to kids and families that are unique because of who I am and who we are as a company. I worked at Nickelodeon for 6 years and Discovery Education for 3 years, so our platform has game-based financial literacy quizzes rooted in popular culture that kids love."

Tanya Van Court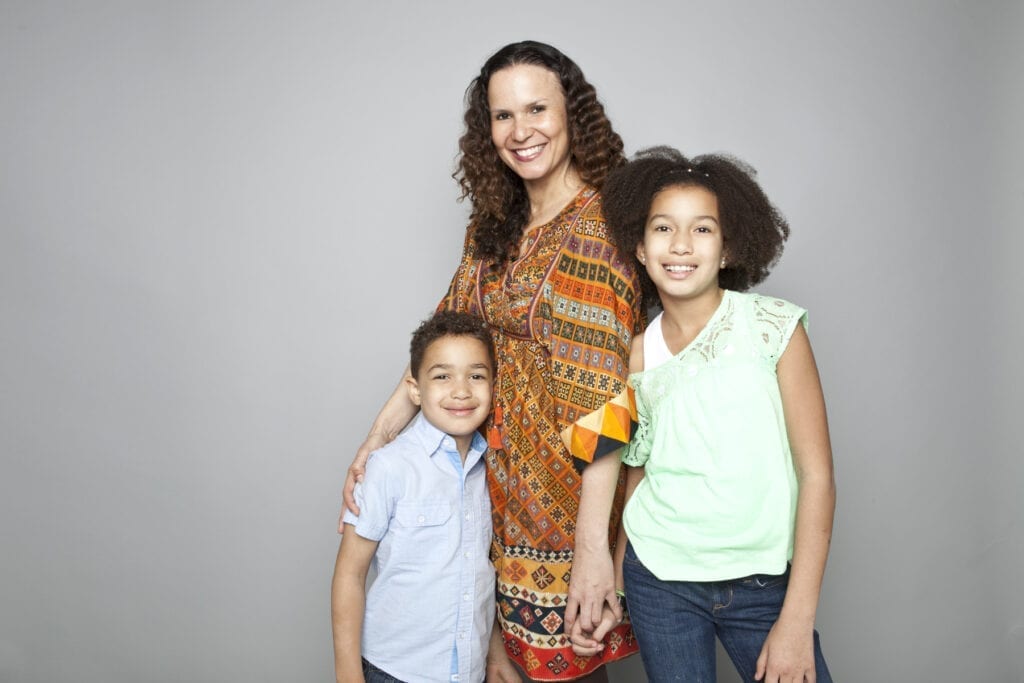 EnrichHer
Located: Atlanta, Georgia | Founded: 2017
LinkedIn bio:
EnrichHER is a deeply engaged network of women-led business owners. Our rapidly growing community provides tactical support and guidance, while we provide unique access to business financing. Our network has engaged with over 23,000 people through our online community and in-person activations. Through this ecosystem, EnrichHER provides a variety of financial resources that can help women-led businesses grow including small business loans, training, debit & credit cards, and affiliates & partnerships.
Dr. Roshawnna Novellus, CEO
Dr. Roshawnna Novellus founded EnrichHER to disrupt traditional and predatory lending terms, and to fuel the growth of women-led businesses. Since launch, the investment platform has helped female-led businesses access over $50m in capital in an affordable and non-dilutive way. Dr. Novellus is a gender equality advocate who believes in economic empowerment and inclusive economic growth.
"I'm driven by the possibility of never hearing comments like "women don't ever have any good ideas" or "women can't run a business" again. I'm determined to put an end to racial and gender discrimination in the business world. I'm also motivated by female, minority entrepreneurs who are defying the odds and making it. Their success is ongoing inspiration for me."

Dr. Roshawnna Novellus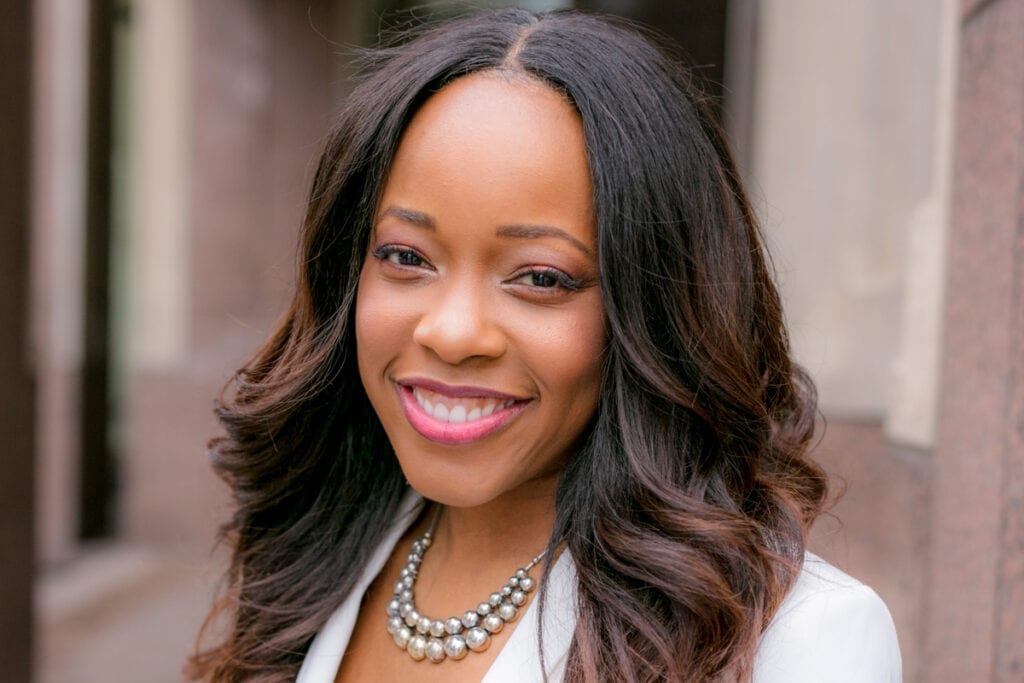 BREAUX Capital
Located: New York | Founded: 2016
LinkedIn bio:
The first venture launched by BREAUX and Company – BREAUX Capital is an Inc. Magazine 30 Under 30 cooperatively owned and operated financial services platform increasing the financial wellness and long-term wealth of Black male millennials. Backed by research from the University of Pennsylvania, MIT, and Stanford University, as well as months of intensive data collection funded by the National Science Foundation – our software platform and business model address the lack of resources and barriers that Black millennials collectively experience within the financial marketplace.
Ras Asan, Derrius Quarles, and Brian Williams, Co-founders
Co-founders Asan, Quarles, and Williams launched BREAUX to address the lack of resources and barriers that Black millennials collectively experience within the financial marketplace. Launched with only a $500 investment from the founders and no marketing budget, BREAUX Capital has quickly grown across the United States, serving members from Los Angeles to New Orleans, and Raleigh-Durham. The software platform aims at advancing the financial health of Black lives with social banking.
"We're a medium to give people the opportunity to build community, affect change, and kickstart their entrepreneurial aspirations. Think of it as social banking. You're doing this alongside a thousand other people, in concert with one another, many of whom know each other online and off. And these cohorts are making decisions to save a certain amount of money at certain intervals, during the same amount of time."

Ras Asan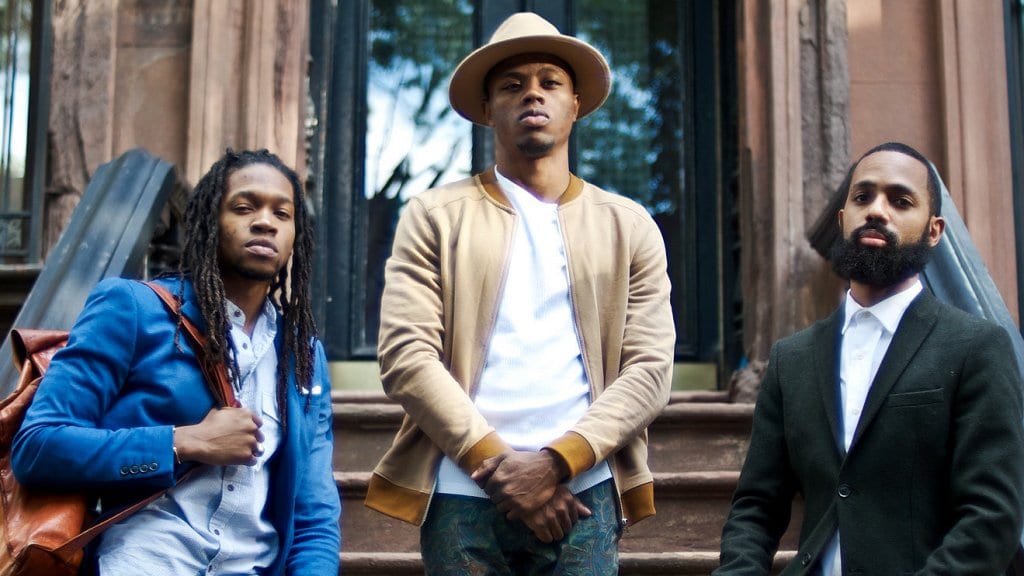 Qoins
Located: Atlanta, Georgia | Founded: 2016
LinkedIn bio:
Qoins is an automated micro-payment platform that uses your spare change to help pay off your debts faster!
Nate Washington, Co-founder and CTO
Nate Washington is one half of the brilliant duo behind the micro-payment platform Qoins. Nate and co-founder Christian Zimmerman launched Qoins after recognizing the immense value in helping people get rid of draining debt faster. Qoins uses your spare-change from everyday transactions and automatically applies it towards your debt. Primarily focused on credit-card debt and student debt, Qoins has already helped pay off over $3.5 million worth of debt. They have a focus on social justice and recently doubled down on their mission by partnering up with local non-profits to help a families pay off their debts through donations, which the company matches!
"It's very humbling to help people pay off their debt and help people get back on track. As someone with a lot of debt, seeing how much impact [Qoins] has, [I know] I'm really making an impact on someone's life."

Nate Washington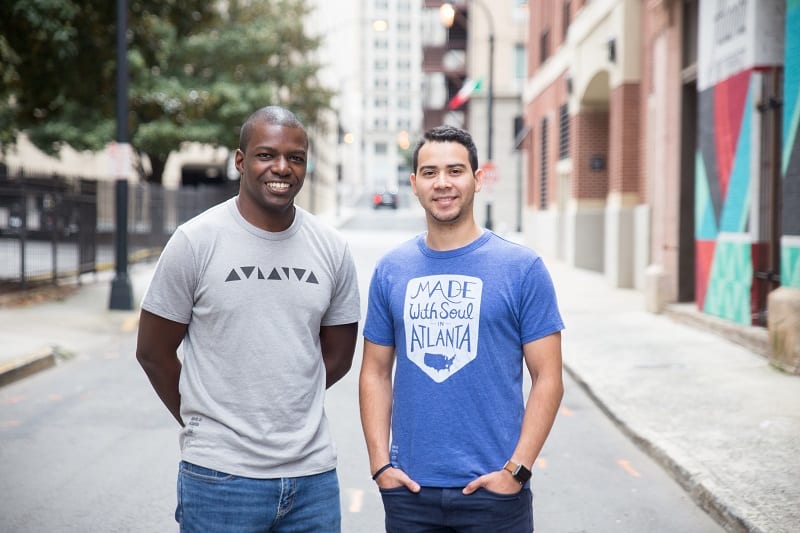 Sou Sou
Located: Washington | Founded: 2015
LinkedIn bio:
Sou Sou Investment Solutions (Sou Sou) is a global financial technology and consulting firm based in Washington, DC. We specialize in financial management, training and development and consulting services. Our firm has over 20 years of demonstrated experience servicing a diverse array of government, non-profit, small business and corporate clients within the United States, Africa, and Asia.
Fonta Gilliam, CEO and founder
For those unable to access a bank loan, there's an age-old tradition that provides a viable alternative for financing: a lending circle. People regularly contribute to a fund and then intermittently take it in turns to withdraw monies. In West Africa and the Caribbean, it's called "sousou" but thesw informal lending clubs are practiced in many African, Caribbean and Asian cultures. That's the inspiration for Invest Sou Sou, a startup that aims to modernize the concept and turn it into a scalable business to help people save money, build credit, and access capital.
"Banks overlook the thousands of prospective loan applicants because they do not fit into traditional credit risk profiles. This has created a deep divide between banks, women, minorities and low-income communities."

Fonta Gilliam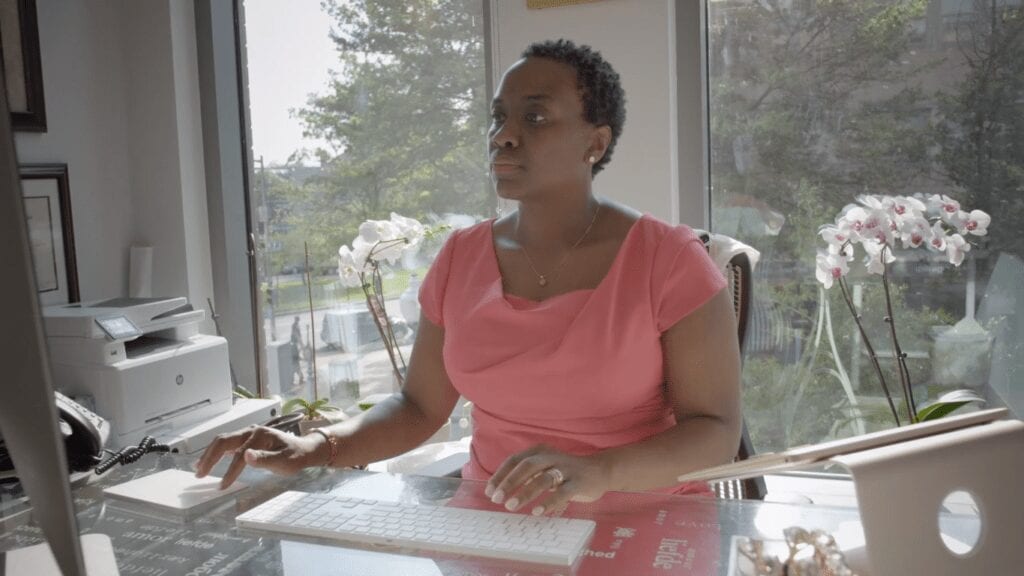 SpenDebt
Located: St. Louis, Missouri | Founded: 2016
LinkedIn bio:
SpenDebt is a financial technology company that helps consumers to pay off debt through micropayments. It offers two different subscriptions for its customers to help them improve their financial health. SpenDebt enables consumers to create a user profile, select the bank account to pay from, enter the debit account to pay to, define your micropayment, and cap amount. It also provides security depending upon 24/7 scans and 256-bit encryption level. SpenDebt allows users to access their plan anytime, anywhere through the SPENDEBT app.
Kiley & Ty'Lisha Summers, CEO and Co-Founders
After Kiley Summers and his wife Ty'Lisha Summers successfully paid off over $100K of debt, they knew they wanted to help others achieve the same goals. Turning to technology to automate the process, SpenDebt was born. The couple is on a mission to turn generational curses into generational wealth. Kiley and Ty'Lisha both have engineering backgrounds, working for Fortune 100 and Fortune 500 companies, respectively.
"Becoming debt free not only increases your bank account but it opens doors and provides the ability for you to make a greater impact on the world. Being a Black (fintech) entrepreneur, I believe it is all about having access and exposure. Having access to capital, resources, and networks, increases the viability of a company's success."

Kiley Summers
This is the first half of our Black-owned FinTech series celebrating the Black leaders that are pushing the boundaries of innovation in their FinTech markets. Next week we will be highlighting another 9 incredible Black leaders and their businesses.
If you are looking to grow your team or find FinTech talent to drive change and innovation in your business, get in touch. Our expert consultants are specialists in their verticals, and our network of technically skilled FinTech professionals are at your disposal.