Home to over 10,000 FinTechs, the US is at the forefront of the FinTech scene. From Silicon Valley to New York the FinTech ecosystem in the US is buzzing with innovative unicorns and start-ups. It was hard for us to avoid the age-old battle of West vs. East coast so, we decided to take a deep dive into the top FinTechs on each coast and explore why these FinTech hubs are doing so well.
The West Coast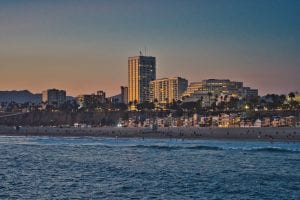 The West coast has been said to be risk-takers. It is home to America's smaller banks and credit unions who tend to be open to greater risk, in addition to the need to adapt and innovate to compete with bigger banks. This has contributed towards the booming FinTech space the west coast currently has with the high tolerance for risk birthing many FinTech unicorns.
Top Fintech Hubs
Silicon Valley (San Fran) – Silicon Valley houses a vast technology talent pool and quickly adopts new technologies. This environment encourages banks and financial services to increase creativity and innovation to develop the best digital solutions. Home to one in four FinTech unicorns Silicon Valley covers all bases, making it the perfect place for budding start-ups.
Number of FinTechs: 318
Los Angeles – L.A's rich and vibrant culture has sparked an incredible FinTech hub overflowing with innovation. Its large and diverse population allows its FinTech hub to offer start-ups better incentives in terms of cost, with companies such as Tala and Honey cementing their place in the LA scene.
Number of FinTechs: 422
Top 3 FinTechs On The West Coast
Here is a list of the top 3 FinTech unicorns based on the west coast.
Stripe – Stripe is a payments processor that allows consumers to transfer money to pay for goods and services and allows businesses to accept payments and manage their business online. Its current valuation stands at $95 billion, and it sits in the top position for the most valued FinTech.
Ripple –Ripple is a blockchain-based digital payment network with its own cryptocurrency XRP. Its payment settlement asset exchange system for international money and security transfers can be used by banks or financial middlemen who deal across currencies. Ripple itself is currently valued at $3 billion with XRP approximately worth $70 billion.
Robinhood – Robinhood is a commission-free stock trading and investing app that aims to help shape consumer's financial future. Robinhood's current valuation stands at $11.7 billion.
The East Coast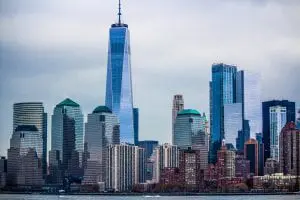 The east coast tends to be fast-paced with a set structure and path for financial services and professionals. The established infrastructure in the finance world means FinTech businesses are equipped with the tools they need to succeed. This is evident in the major increase of FinTech start-ups over the last few years.
Top FinTech hubs
New York – New York is often referred to as the world's financial capital. Housing cryptocurrency innovation, B2B FinTechs, wealth management, and insurance technologies. This hub is great for start-ups as they have access to the world's leading banks, insurance companies, and hedge funds to help get their businesses off the ground. That mixed with the array of highly skilled talent, New York is definitely a FinTech hotspot.
Number of FinTechs: 1,936
Chicago – Payment-based companies are prominent in Chicago's FinTech ecosystem. Between its major financial exchanges, incubator programmes, and active accelerator scene, Chicago is the place to be for budding entrepreneurs and FinTech start-ups.
Number of FinTechs: 417
Boston – Boston has become a hotbed for financial innovation caused by its range of banks and venture capital firms. The city also has the support and infrastructure in place to help FinTechs, with its student-led venture accelerator The IDEA Lab, having launched 65 start-ups.
Number of FinTechs: 153
Top 3 FinTechs On The East Coast
Here is a list of the top 3 FinTech unicorns based on the east coast.
Toast – Toast offers a cloud-based point of sale technology to restaurants. Its software tracks sales, inventories, salaries, and refunds giving users access to view this information on their end through the internet. Toast is currently valued at $4.9 billion.
Better.com – Better.com is a home insurance FinTech company that provides a quick and easy home insurance financing system to its users. They also allow users to view quotes from insurance providers and connect with real estate agents virtually. Better.com is currently valued at $4 billion.
Circle Internet Financial – Circle Internet Financial provides a unique form of cryptocurrency as it is backed by the US dollar. This means the price is stable and the coin is regulated by regulated financial institutions. Circle Internet Financial is currently valued at $3 billion.
Although the east coast is ahead when it comes to the number of Fintechs, the west coast, Silicon Valley to be specific is home to more FinTech unicorns. The valuations of the top 3 FinTechs on the west coast are way ahead of the east coast with San Francisco dominating the top spots in all FinTech roundups. It is clear to see that the east coast has won this battle however, the west coast is making huge waves in the Fintech scene. It will be interesting to see if there will be a shift in the years to come.
For more information on the US FinTech landscape, have a read of our recent article US FinTech Statistics.