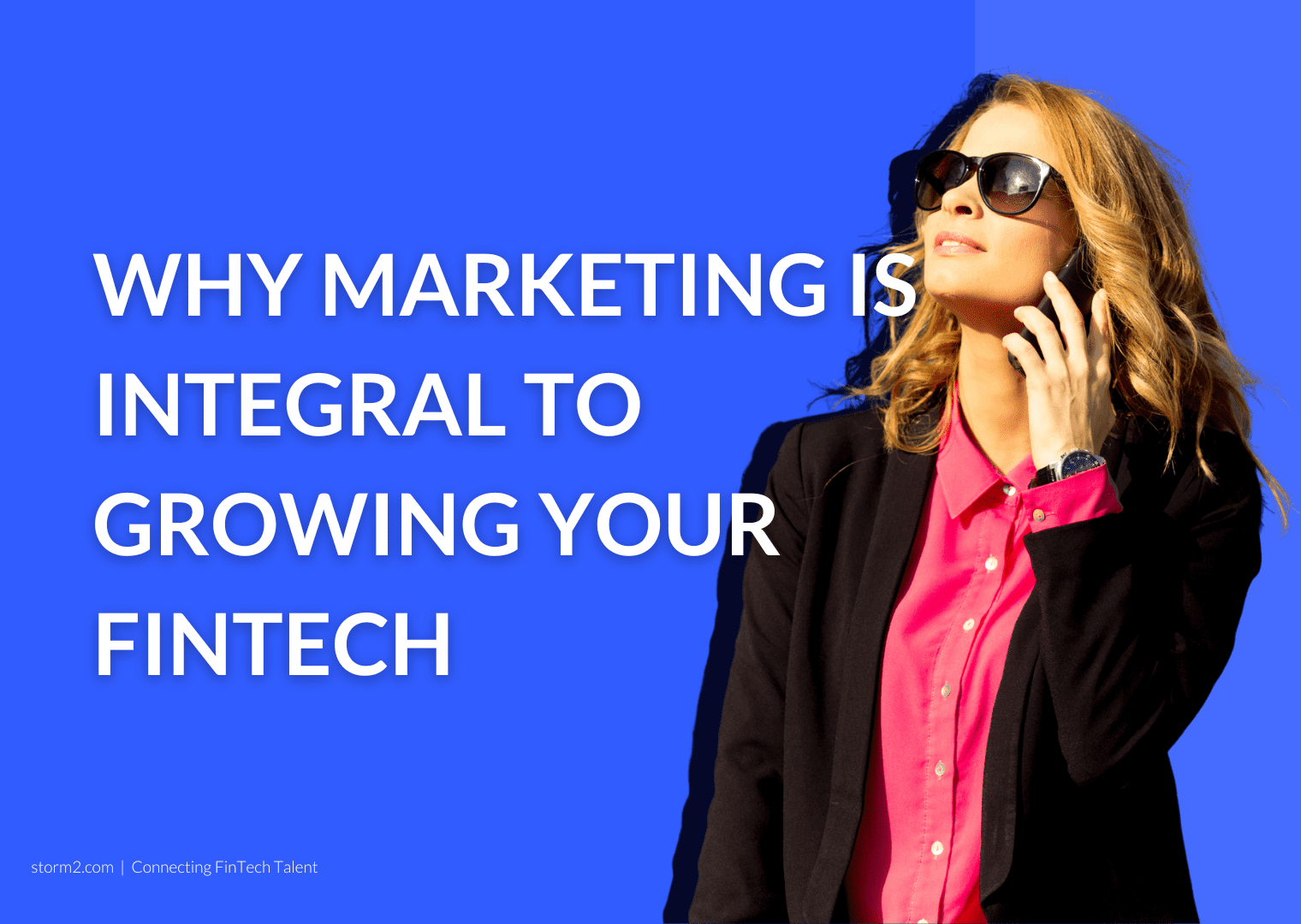 Marketing is often an overlooked business function, but when done correctly, it can really propel a company's trajectory and increase revenue. It frequently necessitates the long game, which is why businesses do not always recognize its value. Its overarching goal is to understand the target audience so well that they will engage with the company or purchase its products/services.
A Chief Marketing Officer is the most senior figure in a marketing team, and they are typically brought on during the Series B funding stage, when the company is ready to drive strategic vision and build out a marketing team.
So, what exactly does a Chief Marketing Officer do?

What is a Chief Marketing Officer and What Do They Do?
A Chief Marketing Officer is a C-level corporate executive who oversees activities in an organization that involves creating, communicating, and delivering value-added offerings to customers, clients, or business partners.
The primary mission of a Chief Marketing Officer is to facilitate growth and increase sales by developing a comprehensive marketing plan that promotes brand recognition and assists the organization in gaining a competitive advantage. CMO's must be exceptional leaders and assume the voice of the customer across the company to achieve their own goals and effectively shape their companies' public profile.
The key duties of a Chief Marketing Officer are:
Determine how and where the company should be positioned in the future.
Understand the company's position in the marketplace using traditional methods as well as newer technologies such as data analytics.
Develop and implement a strategy to propel the organization to that future market position.
Marketing in FinTech
The differences between B2C and B2B fintech marketing are undeniable. FinTech marketing in B2C is frequently concerned with reaching a younger or more tech-savvy audience than existing solutions. It is critical for FinTech marketers in a B2C to ask what channels they use to reach this audience and how they present their product in an appealing manner. In a B2B organization, finding the right marketing mix and improving ROI over time is the key focus.
Why FinTech Needs Marketing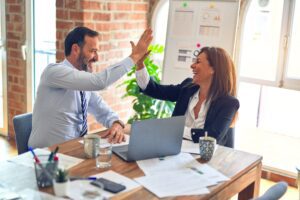 FinTech Companies Are Startups
When you run or oversee a FinTech startup, marketing is key to accelerating growth. Marketing is required to raise funds, make a profit, and grow at the appropriate rate. When competing with incumbents and tech companies, quick growth is essential. For your FinTech company to have the impact you want it to have, it must reach and change the lives of a sufficient number of people.
Many FinTech Founders Are Technical
The majority of FinTech founders are technically savvy, with a background in finance or engineering. A fantastic product is useless if no one knows about it. FinTech companies require marketers because they are startups that require marketing to accelerate growth. FinTech founders require marketers because they frequently lack the knowledge or capacity to manage marketing.
Marketing Differentiates FinTechs From Incumbents
A large part of marketing's role is to communicate the company's ethos. This entails explaining why your FinTech is distinct and one-of-a-kind. If you want to disrupt an industry and do things differently, you must present as that. FinTech companies require marketing to effectively communicate how they are unique.
FinTech Marketing Itself Democratises Finance
Marketing, and particularly content marketing, entails educating your customers, earning their trust, and offering your product as a solution. To reap the benefits of the financial sector you need to learn how to effectively manage your money and be educated on the risks associated with using a product.
Marketing content is inherently customer-centric: rather than blindly trusting your product, you choose to educate and empower your customers to make their own decisions. If FinTech is to be truly customer-centric, it must invest in marketing. FinTech also requires marketing to help overcome the educational barrier, build trust, and sell a product effectively.
FinTech Has Access To Lot Of Data
FinTech firms have access to a wealth of information about their customers. Marketers can use data to gain a better understanding of their customers, whether it's spending patterns, habits, or usability. This enables marketers to create more targeted campaigns, understand pain points, and create more useful content. This creates a virtuous cycle: the more targeted and customer-centric your marketing is, the more likely you are to reach the right people, allowing your company to grow.
The Key Elements Of A FinTech Marketing Strategy
Customer-Centric Approach
Many companies should take a customer-centric approach to all aspects of the marketing funnel. This includes soliciting feedback and suggestions from customers on a regular basis in order to tailor your marketing strategy. Many FinTech companies have begun to incorporate this into their brand identity.
Experiential Marketing Strategy
It can be difficult for FinTech companies, particularly those that operate primarily in a B2B environment, to create opportunities for customers to physically experience your brand. Attending or hosting events, hackathons, or meetups are popular ways for FinTech companies to create physical brand experiences.
Educate Customers
Many successful FinTech companies have made efforts to provide customers with advice, guidance, and education — not just information on how to use their products. Brands can position their products as the perfect solution or next step by answering real questions and providing valuable knowledge.
You can bridge the gap between interest and action when it comes to trying your product or service by focusing on adding value and educating your customers in areas of interest that are even loosely related to your brand.
Gamification
FinTech brands use gamification to generate excitement about new products and build awareness among new users by holding contests, creating puzzles, awarding prizes, or otherwise incentivizing some form of interaction with their products.
Before you launch a new product, consider how your own brand can generate press or customer interest and excitement.
Establish Emotional Connection
When it comes to the emotional connections that customers form with their brands, FinTech companies face a unique challenge. When our experience falls short of our expectations, the consequences can be devastating. Smart FinTech companies understand this and work hard to create strong emotional connections with their customers.
How Storm2 Can Help
Storm2 connects senior FinTech talent with innovative businesses around the world. We believe it is critical to communicate the excitement of your product to experienced industry professionals who can assist you in taking your company to the next level. Because of our niche recruitment specialization, we take pride in providing the best talent and culture fit for FinTech firms. We have a large network of the best FinTech CMOs in the industry, as well as other Marketing talents, to help you fill out your teams. Please contact us for your next hire!