The Perfect DevOps Interview to Hire the Perfect Employee
Imagine finding that perfect candidate to only realize they have dropped out of your hiring process or accepted another offer, because your process was taking too long. Sound like you? Read on to find out how you can reduce the dropout rate in your hiring process and find the employee of your dream efficiently!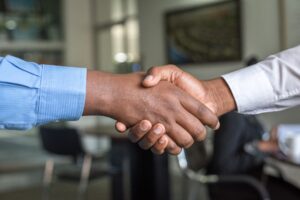 An interview process goes both ways for a candidate and an employer. While you are looking for that perfect DevOps candidate that checks all your boxes, they are looking for their perfect employer that check theirs. The interview process is usually the best way for candidates to gauge if they will be a good fit with the company, not just in terms of responsibilities but also work culture.
With a poor interview experience, you have not only costed yourself the perfect candidate but also the effort and time you have put into interviewing and vetting hundreds of resumes. Not to mention that a DevOps role is extremely hard to fill and interview for.
The demand for DevOps talent has been increasing over time as FinTechs are implementing cloud services and requiring technically skilled professionals. This makes hiring a DevOps or Engineering role much more competitive than others. Due to the high demand for DevOps roles, stronger and experienced job seekers now are given the luxury of choice in their pick of employers. DevOps roles have been proven to be a significant role for success in a company as they pose as an asset with strong knowledge of various tools.
The Main Reasons for Dropouts in Hiring
In order to attract and retain the perfect candidates to your company, let's have a look at the potential reasons why the best candidates are dropping out of your hiring process, so you can avoid these in the future:
Your recruitment process is not candidate-centric.
Your hiring process is too lengthy.
You are not honest and transparent.
Your hiring process is too rigid.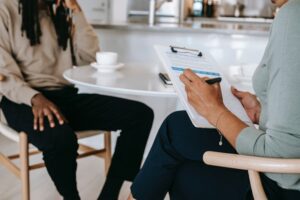 If you are having candidates dropping out of your hiring process, it might be due to inefficiencies built into your hiring process that are turning candidates off. If you're not turning candidates off, then you're just not doing a good job getting them excited about your role. Companies that can excite candidates about their company or role and get them really engaged in the process while making sure the process is smooth and effective are the ones getting the best talent.
The Ideal DevOps Interview Process Takes Place Over 1-2 Weeks
Always, always have an introductory call 
An introductory call is something recruiters and hiring managers cannot emphasize enough on. Start off your hiring process the right way by having an introductory call and clearly outlining the hiring process. It helps to paint a clear picture for your candidates. It is also helpful in determining if you should go ahead with the follow-up interviews and technical tests you might have for your candidate. Candidates feel most confident when they know what's about to happen, it is never fair to throw your candidates off-guard. Quality candidates know they are wanted in the market, and they don't settle. Without an introductory call, it gives a terrible first impression. For example, having technical tests before you even spoke with the candidate puts them off as they have yet to have that human interaction.
Technical Test
Avoid long and lengthy technical tests if your company have not built up a strong hiring reputation or employee benefits. Chances are that your candidates are busy professionals who still has a full-time job. They might not necessarily have time to sit through a technical test/project that takes up almost half their day. While hiring for DevOps roles has a certain prerequisite which a technical test will allow hiring managers to determine if they are qualified for the next stage. We suggest a technical test that does not take longer than 3 hours as quality candidates are normally still working their jobs in the daytime. Instead, the hiring manager can spend more time discussing the candidates' thought process and rationale to compensate for a shorter technical test.
Follow-up Interview 
As DevOps and Engineering roles are much more technical and require the candidates' skills to be aligned with the company's requirements, make sure that the interviewers are managers who are working directly with the candidate themself. Draft up role-specific questions and keep your interviews limited to a single day.
Final Rounds
To ensure that your candidates' expectations and company's strategy is aligned, have an interview round with the Head of Department/VP/CTO that allow the candidates to understand your company's long-term plan and how they can fit into it. It helps to get them excited for the role.
What to do after the DevOps Interview
Keep Them Updated
While you have a busy schedule to keep, so do they. They might be actively applying and interviewing with different companies. Never leave your candidates hanging. Loved that interview? Let them know immediately and what will be the next steps, this keeps candidates interested and it is always nice to hear feedback. While it might be difficult to find an availability for the next interview, it is always good practice to keep them updated every step of the way within 1 – 2 working days, especially if your company has a couple of interview stages. Almost 53.5% candidates receive no feedback after an interview, while it might be difficult to keep track of every single candidate you have interview. It is good practice to keep them informed.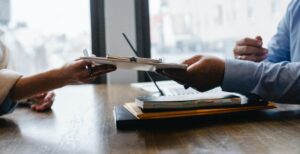 The Impact of Poor Interviewing Process
A poor interview process does not only affect your hire, but your reputation as well. Candidates who encounter poor interviewing process can be inclined to leave a negative review on Glassdoor or turn down a job offer, this can impact your future hiring process as well. Quality candidates are usually the informed ones, as they do their research on the company that is relevant to them being a good fit.
The candidate you just interviewed might work with another company that you are interested to work with. Never burn any bridges – this goes for both the company and the employee. The candidate you just interviewed might become a door of opportunity in the future, and in the FinTech industry, it is vital to form good relationships to help you build the ladder to success.
A positive interviewing process is also good marketing for your brand. Building a strong employer brand is truly crucial to keep your reputation intact. Build a strong employer brand by encouraging your developers to showcase their work and achievements, as well as take part in industry events. Candidates who can see the activity of your tech team on development-related platforms like Stack, Overflow or GitHub are more likely to trust you and follow through with their application.
A Different Approach when Hiring DevOps Role
With a competitive job market like DevOps, hiring managers can reconsider their focus on passive candidates by starting with a search for experienced professional who are not looking to move. A specialist recruitment agency like Storm2 helps to stay on a lookout for professionals who show strong potential and good match with your company. When hiring for a DevOps role, time moves quickly for the candidates.
As a FinTech company, you might not have time to go through all hundreds of candidates yourself, we can ensure that the candidate you are meeting have already been assessed based on your prerequisites. As the industry changes and grows over time, our consultants specialize in recruiting for one vertical. This allows them to have a stronger knowledge of technical roles and skills required for your candidates. Most importantly, they can spot the transferable skills that is critical for the success of that role.
Are you struggling to find the next perfect DevOps hire? Get in touch with us, our specialist consultants have a strong pool of FinTech professionals that will be able to drive your company's success and growth.