The FinTech revolution has brought along outstanding developments in the financial sector, but technology advancements also come with an unavoidable challenge: an increase in data breaches, cyber hacks and fraudulent activities in general. There is now a bigger need for companies to improve regulation and compliance systems- that's where RegTech comes in.
What is RegTech?
Also known as Regulatory Technology, RegTech is cloud-computing technology used to help companies comply with regulations. Through big data and machine-learning technology, RegTech companies are able to monitor transactions and to analayze and identify irregularities, such as fraudulent activities. RegTech also generates reports and helps to integrate solutions to current regulatory systems.
Within the RegTech sphere, there are companies focused on specific areas, which could be anything from identifying credit card fraud, managing customer data or helping banks to submit regulatory reports. RegTech can also be applied to, for instance, keeping updated with new policies and regulations, managing daily compliance activities or simply researching compliance data.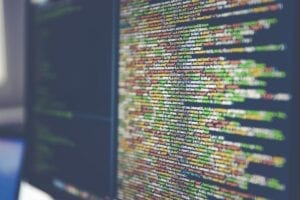 Why use a RegTech?
RegTech makes it easier and faster for financial institutions to manage their compliance with regulations and to correct any potential errors more effectively. This technology analayzes big sets of data in a short amount of time, something that a traditional compliance team might have a harder time doing. It benefits the company internally, as it boosts the company's capacity to respond to compliance performance issues and offers protection against any type of risks.
It also improves accuracy, as it is a more streamlined and simpler process than the traditional, manual one, leaving no space for human error. Accurate insights and frequent reports will ultimately lead to a more transparent compliance culture within the company.
In the long-term, this will have an impact on customer service as well, as RegTech can also be used to control customer identity and fraud. Globally, it contributes to a more transparent and safer financial system.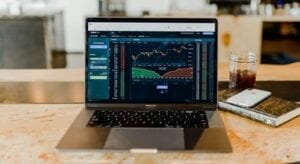 The future of RegTech
There is an increasing demand from companies to oversee data and combat fraud, so RegTech has a lot of potential to expand in this area. Tax and anti-money laundering (AML) regulations will require more information from the clients to be collected and analayzed, and it is crucial for this to be an accurate process, so improving data collection will be an important focus for RegTech in the future.
For businesses, one of regulators' focal points is to better understand customers so that companies can continue to provide appropriate products and services. Enhancing client connectivity can be done through RegTech tools that monitor client preferences and practices.
As the digital finance world keeps expanding, there is an increasing need for more sophisticated, constantly updated solutions to protect both financial institutions and customers. Therefore, cyber risk is also an area where RegTech can grow exponentially.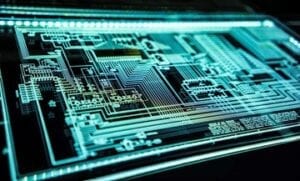 Recruiting RegTech talent
Candidates in RegTech must be highly skilled in performing reports, analysing data and creating datasets. Amongst other skills, RegTech recruiters are looking for experienced individuals that can build, manage and develop products, whether that is a Chief Compliance Officer to identify potential risks, or a Head of Credit Risk to analayze credit performance. The possibilities for RegTech are endless, and as RegTech continues to grow over the next years, so does the importance of having outstanding Risk and Compliance talent in your team.
If you are a RegTech business looking to expand your team, Storm2 can help. Our expert teams are best placed to find top tier, hard to reach talent, that will help to drive your mission and lead your teams. If you have a vacancy you'd like to discuss, please get in touch. We have several recent successful engagements in the RegTech space and we would be happy to advise or assist with your hiring plans.