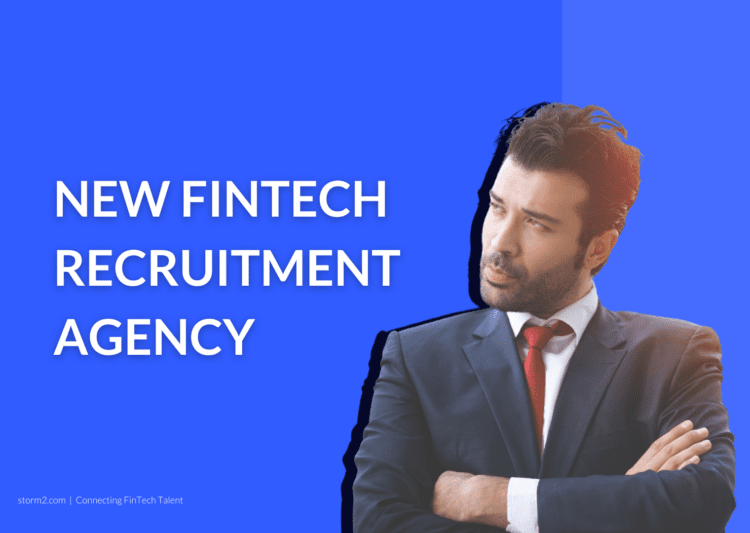 James Brown, previously Group Managing Director at Phaidon International, has launched Storm2, a new recruitment consultancy with a mission to be the leading global specialist FinTech recruitment partner. While generalist recruitment companies cover the technology area as a whole, Storm2 consultants' specialize exclusively in finding people with the skills required to build a successful FinTech company. The launch has been enabled by seed funding of £1M from Puffin Point.
Although it only opened its doors at the end of August, Storm2 already has a staff of 20 and eyes on offices in mainland Europe and other global FinTech hubs. Based in the heart of London's Shoreditch tech hub, Storm2 is already securing successful placements with several high profile clients. Storm2 connects FinTech companies with experienced and technically outstanding individuals across specialities including Android and iOS Engineering, DevOps, Site Reliability, Mobile, Machine Learning, Data Science & Senior Appointments.
The Storm2 leadership team includes Jamie Robinson – formerly at Phaidon International and Harris Hill – and George Trewhella – formerly at Phaidon International and BSM Group. Meanwhile David Hunter joins as a strategic advisor;  David brings experience from his various CEO and NED roles at Ukash, Paysafecard, BT Click&Buy and W2 Global Data. He is currently board chairman at the Emerging Payments Association (EPA), and several successful FinTech, wearables and SaaS businesses, including Change Account, K Wearables and Pannovate.
James Brown, founder and CEO of Storm2, said: "FinTech is at a talent crossroads and the resourcing challenges facing fast-growth firms needs consultants with deep and wide knowledge about current and future roles."
"Five years ago, no-one really knew what FinTech was, today it is the engine of the digital economy.  We will help payments, insurance, investing, credit, lending, and blockchain businesses find the talent they need to scale. We do this through a deep understanding of the roles required, and we do it fast thanks to our own proprietary technology approach."
Edward Ogden, appointed to the Storm2 Board as Investor Director for Puffin Point, commented: "James has a market leading track record of building exceptional recruitment businesses across multiple global locations. We were excited by his vision to create a FinTech specific solution and scale it in line with the sector. The ambition to help Storm2's clients scale through quality of candidates and speed of delivery sets a high standard for the competition to chase."