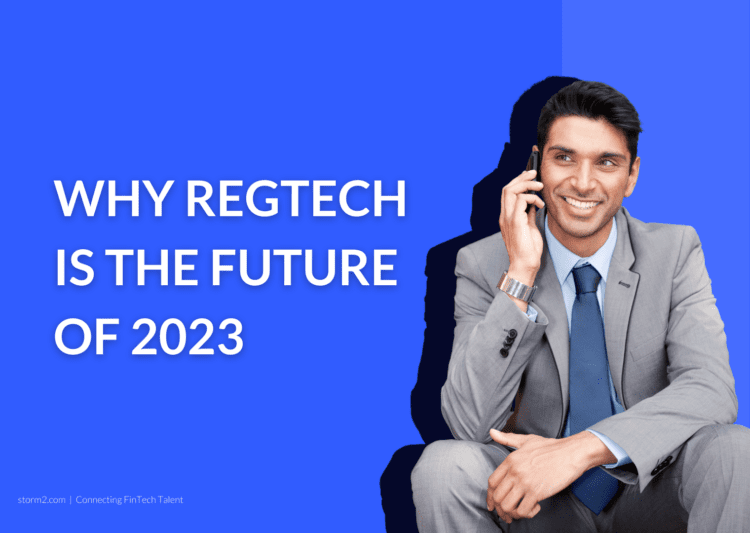 Why we need RegTech in 2023
The RegTech space has been one we've been watching for a while now, but why is it so crucial in 2023? In 2022, the FinTech world saw major changes that have altered the industry landscape forever.
Regulatory Technology has grown as FinTech advances, and more services are being exposed to risk. Unregulated digital financial landscape is a breeding ground for fraud, hacks, data breaches, and other security hazards.
This has directly correlated with the RegTech industry heating up. The Global RegTech Market size is expected to reach $22.3 billion by 2027. The sector is rising at a market growth of 19.8% compound annual growth rate during the forecast period.
Although not a new concept, RegTech, or Regulatory Technology, is changing the game. It's disrupting the regulatory landscape through technologically advanced solutions to the increasing demands of compliance within the financial industry.
RegTech Trends
The growing interest in more RegTech solutions has become an expanding demand for digital financial services as they see an increase of criminal activity. In 2023 we're expecting to see an uptick in big data, cloud computing, and machine learning algorithms. These will be used to regulate businesses through computerized risk management procedures.
Some trends we're watching this year…
One of the biggest trends we followed in 2022 was environmental FinTech companies, and we're seeing even more of this in 2023! As more governments are taking action to shift financial flows to more sustainable economic activities, RegTech will play a crucial role in supporting the transition.
There has been an increased focus on cryptocurrency regulation as there have been threats from tokens with unregistered securities, leaving prices of crypto open to manipulation.
Regulators are now looking to technology to revolutionize their approaches in banking and investment. Increased regulation will naturally slow down systems and processes in the short term, particularly as RegTech professionals adapt to the changes, but long term we are likely to see more efficiencies and cost savings.
What companies are we on the lookout for this year?

Ascent
Ascent is a regulatory knowledge platform that streamlines the most tedious and error-prone parts of compliance. By merging AI-driven technology with human expertise, Ascent's groundbreaking solutions help regulated industries effectively manage regulatory change and reduce their risk, at a fraction of the time and cost.
Mindbridge AI
MindBridge is a global leader in financial risk discovery and anomaly detection that helps financial professionals access better ways of working by identifying, surfacing, and analyzing risk across broad financial datasets. Helping finance professionals automate analysis of every transaction and focus of unusual activity has been a real game changer in the world of FinTech.
CyberGRX
CyberGRX helps to manage cyber risk & reputation with data intelligence, allowing their customers to Protect their third-party digital ecosystem with a data-driven approach that provides complete portfolio visibility and predictive capabilities.
DataVisor
DataVisor's mission is to deliver the world's most sophisticated AI-powered solutions to keep companies and their customers safe from fraud and abuse. The DataVisor approach combines applied machine learning capabilities with powerful investigative workflows and an intelligence network to provide real-time fraud signals, insights, and protection to preserve vital trust and security.
PaymentWorks
PaymentWorks digital onboarding eliminates the risk of business payments fraud, reduces cost and ensures compliance by automating complex supplier onboarding and management processes.
Recruitment in RegTech
Regulations are constantly changing, which means we are seeing an increase in hiring. With increased regulations, there is a greater need for talent. Financial services professionals with the right experience and talent, can command higher salaries and better packages.
If you are a RegTech business looking to expand your team, Storm2 can help. Our expert teams are best placed to find top tier, hard to reach talent, that will help to drive your mission and lead your teams. If you have a vacancy you'd like to discuss, please get in touch. We have several recent successful engagements in the RegTech space and we would be happy to advise or assist with your hiring plans.
Why Storm2?
Identifying the right FinTech talent is the number one challenge for startups – the RegTech sector is no different. At Storm2 our team of specialist consultants are experts in matching high-quality talent to the best RegTech institutions worldwide. Do you have a vacancy you would like to discuss? Please get in touch.