Over the years, technology has changed the way consumers pay for goods. A vast majority of people do not always prefer cash as the introduction of contactless payments has made the process easier and more convenient.
The latest emerging payment system is cryptocurrency; the most popular being Bitcoin, with other crypto's quickly growing in popularity. There is ongoing debate as to whether cryptocurrencies are a good investment. In a recent poll we carried out on LinkedIn, 46% of respondents regarded cryptocurrency as a gamble, 37% said it is another way to invest and 17% said they need to do some more research.
In this article we will cover what crypto is, the most popular currencies, and the highs and lows of investing in crypto.
What is Crypto?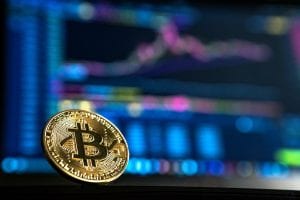 Cryptocurrency is a digital asset that can be traded and used to pay for goods and services, using cryptography as a means of security. These currencies are unregulated and are mainly used to trade for profit.
Many companies in recent years have created their own currencies (tokens), that consumers can trade for goods and services specific to said company. Cryptocurrencies use blockchain technology, which is a decentralised technology that uses multiple computers to manage and record transactions.
The most popular Cryptocurrencies
There are thousands of cryptocurrencies with varying values and potential. Crypto has continued to increase and raise money through initial coin offerings. According to CoinMarketMap.com the total value of all cryptocurrencies on May 27, 2021, was more than $1.7 trillion.
The most popular currencies include:
Bitcoin
Bitcoin is the first cryptocurrency so is naturally the most popular and highest valued. Bitcoin uses peer-to-peer technology to allow the issuing of bitcoins to be carried out by the network. It is open-source; nobody owns or controls it, and it is open for everyone to take part.
1 BTC: 34934.60 USD*
Ethereum
Ethereum is the second-largest cryptocurrency. It is a technology that hosts digital money, global payments, and applications. It is a community platform that has built a profitable digital economy, new ways for creators to earn online, and much more.
 1 ETH: 2334.38 USD*
XRP
XRP is the cryptocurrency of the Ripple digital payment network. Sitting within the XRP ledger – an open-source blockchain technology that settles transactions in seconds. XRP can be sent directly, making it easier to bridge two different currencies.
 1 XRP: 0.672 USD*
Cardano
Cardano (ADA) uses a technology called Ouroboros which is a peer-reviewed blockchain protocol. It positions itself as a more secure and scalable way to protect decentralisation.
 1 ADA: 1.43 USD*
Dogecoin
Dogecoin (DOGE) is a meme-based currency that has gained popularity in recent months through Tesla CEO Elon Musks' tweets about Dogecoin being his favorite coin. Dogecoin differs from Bitcoin's proof-of-work protocol in several ways, one of which is by using Scrypt technology. The altcoin has also a block time of 1 minute, and the total supply is uncapped, which means that there is no limit to the number of Dogecoin that can be mined.
1 DOGE: 0.2363 USD*
*conversions as of 06/07/2021
The Highs of Crypto
Cryptocurrencies allow for easy transactions as it removes the middleman. Transactions occur one to one on a secure network and it becomes easier to establish audit trials. It also allows for confidential transactions, as every receipt is unique. Users can negotiate the terms of every deal and can only share the information they'd like to disclose with the recipient. Any financial history and identity-based information is protected.
Cryptocurrency transaction fees are lower compared to traditional finance systems. It can be used by anyone who has access to the internet, which allows people to transfer crypto with ease and securely. Crypto makes it impossible to reverse transactions, through reliable encryption techniques. This is aimed at protecting its users from hackers and manipulating information.
The Lows of Crypto
One of the concerns with cryptocurrency is its ability to scale to mainstream users. Although there are many digital coins and the adoption is increasing, it is still far from competing with traditional payment options. It's also behind with the speed of transactions which is a difficult issue to fix and keeps payment giants such as Mastercard at the forefront.
Cryptocurrency is a volatile industry, caused by the prices continuously changing and the lack of inherit value. We have seen some digital coins tackle the issue by linking it to tangible assets such as diamonds or energy derivatives, however, it is still a vital concern.
Another common concern with cryptocurrency is that it's not regulated, creating an increased risk to consumers looking to invest.
Cryptocurrency still has a long way to go in gaining consumer confidence. The debate on whether it is a good investment is still to be resolved however it is important that consumers evaluate the advantages and disadvantages and decide what is best for their risk threshold.
For more on the FinTech space, take a look at our recent article the ethics behind buy now pay later FinTechs.