FinTech Trends from 2021 through to 2022
The FinTech industry is constantly evolving with powerful solutions in line with an increase in customer engagement. 2021 has been a turbulent year for many businesses as the effects of the Covid-19 pandemic linger. Some industries struggled but FinTech remain resilient, relying on innovation and a high adoption tech due to a forced focus on finances. This resulted in many FinTech companies finding success through the pandemic.
We've analayzed the key trends which emerged throughout 2021 and the ones you should keep an eye out for further development in 2022. With the ever-changing nature of this industry, here are some major developments is disrupted the industry in 2021.
1) Data Analytics to analayze raw data in order to find trends and solve problems
There's a shift in user behaviour toward a more digital customer-centric experience, but also the increase in new streams of data owing to the rise of advanced and biometric identification systems. These are key reasons why Artificial Intelligence (AI) will be popular to process vast amounts of data. Big data offers the opportunity for a more personalised customer experience, by understanding their attitudes and considering factors such as real-time location to help deliver personalisation in a multi-channel service environment.
With its self-learning capabilities, AI drives deeper insights and increasingly complex automation. The capacity of AI to interpret, understand, and extract insights from datasets is revolutionary. Based on all the data that is available to the systems, AI can then forecast futures about what a customer's future lifetime value could be.
Customer experience and relationships are optimised and improved by using data analytics to solve customer problems. Designing, regulating, and streamlining company operations in the production of goods or services with analytics guarantees efficiency and effectiveness in meeting customer expectations and achieving operational excellence.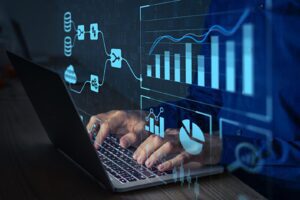 2) Digital Payments to replace cash
Contactless payments, smartphone payments, and identity verification technology are just a few of the Fintech payment innovations. In terms of global payments, digital payments are the next logical step. They can accommodate any individual or business, wherever in the world, because they are handled without cash and occur in real-time.
Digital payments can help solve issues in global payments such as currency exchange, transfer rate, lower costs, security and convenience.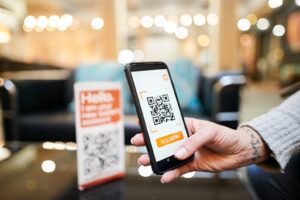 Increased contactless payments rather than handling cash or even inserting cards since they are no longer desirable as consumers look to minimize contact with public EPOS systems and ATMs. Many businesses are opting for cashless options due to concerns about the spreading of COVID-19 by the exchanging of cash and coins. There are several types to look out for in the months ahead, including QR code, peer-to-peer, and NFC payments. A popular example is Apple or Google pay. Contactless and mobile payments are attractive because of their speed, convenience, and increased security. Biometrics (such as fingertip, face recognition, eye scan, and similar) are rapidly being used to safeguard payments and alleviate many of the concerns associated with payment fraud.
3) FinTech turning banking into a service
Banking as a service (BaaS) is a business model in which permitted banks incorporate their digital banking services into the products of non-bank enterprises. FinTech start-ups can use this service to manage their finances and develop new financial products without having to create their own bank. BaaS platforms provide more financial transparency options by letting banks open their APIs for third parties to develop new services.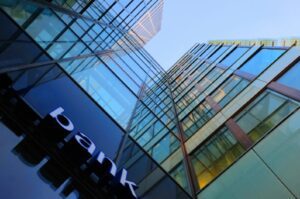 The BaaS model allows a FinTech company pays a fee to access the BaaS platform. The BaaS provider opens APIs giving access to its infrastructure required to build new FinTech solutions. Some benefits include rapid growth of the business, quicker time-to-market, ensure company regulatory compliance and reduces operating costs.
Consumers are not required to walk into their brick-and-mortar banks and can access all the necessary services from any device, at any time. In neobanks, there is a lack of stringent regulation measures means customers don't have any legal remedies if they run into problems such as fraud or loss of money.
4) The appeal of Decentralised Finance in Fintech
Decentralised Finance (DeFi) is a term used to describe the world of financial applications based on blockchain networks. Because they employ smart contracts, many DeFi applications run on the Ethereum public blockchain, allowing them to function on a peer-to-peer basis. Transactions are facilitated by smart contracts and tokens, which effectively become the digital middlemen and allow individuals to transfer anything of value transparently.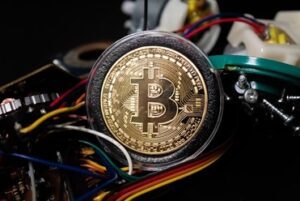 DeFi is finding favour because it operates outside the centralized regulatory financial structures, cuts out intermediaries and effectively democratizes finance for the vast proportion of people who are currently not well serviced by the existing financial incumbents. DeFi applications include banking services, borrowing and lending and marketplace.
5) Embedded Finance
Embedded finance allows the integrating of payments, loans, insurance, and even investment instruments into almost any non-financial service or product.
The idea behind embedded finance is simple and involves four major players: user, digital platform, embedded finance infrastructure, and financial institutions represented by banks, small finance banks, and non-bank financial companies (NBFC) like insurance, currency exchange, microloan organizations, etc.
In turn, an Embedded Finance Infrastructure company acts as a liaison between financial and non-financial businesses, adding value to both. The embedded finance idea recognizes when a user has an immediate need and transforms them into a customer.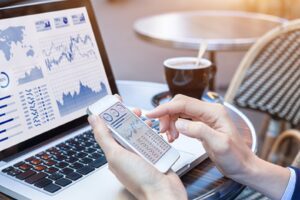 An example of embedded finance is Amazon or similar who offers a "Buy Now, Pay Later" option that converts the cost of a purchase into an automatic loan from the online store itself instead of a third-party lending institution. During the pandemic, the "buy now, pay later" model popularised by companies like Klarna has gained in popularity. Expect greater M&A and listing activity, as well as more consumer guidance, regulatory enforcement, and stricter regulation, particularly in the UK, where the Woolard Review, published in February 2021, has urged for immediate regulatory action due to the companies' ethical implications for consumers.
More about Storm2
As specialist FinTech recruiters, we are consistently keeping up to date with trends and news within the sector to provide relevant services for our clients. If you are looking to hire FinTech professionals who are technically skilled in the above trends, get in touch. We have the network available to scale and grow your business.