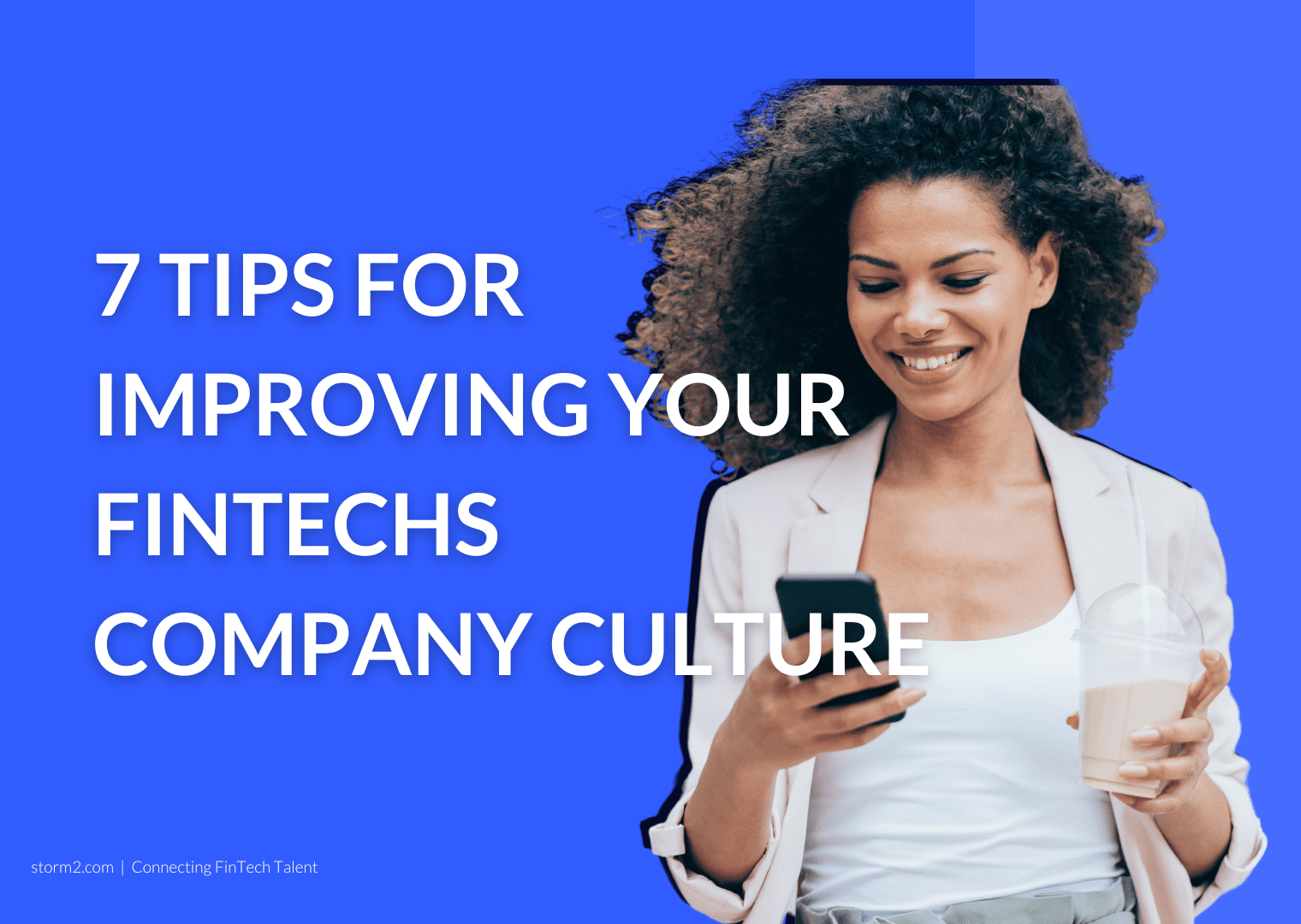 Understanding the various types of company cultures and how your organization falls into each category is the first step in implementing change.
Company cultures are challenging to generalize. Environment, hierarchy, public vs private, decision-making procedures, benefits, and values are some of the elements that make up cultures.
Companies should be aware of how their distinctive identities will affect how the culture changes. For instance, a business with strict workload requirements can provide perks like catered food and on-site, cutting-edge coffee makers. On the other hand, a business that prioritizes work-life balance may not provide as many perks outside of regular health and life insurance coverage.
Following are some advantages a business can gain from addressing business culture:
Increased employee retention: Companies that have a stellar reputation as a place to work are more effective in drawing in potential employees. Additionally, this kind of organization attracts better talent, and your existing employees are more likely to stay with the company.
Better image: The corporate culture affects brand image. Sales will suffer if clients learn that your business has a negative work environment.
Efficiency benefits: Employee productivity is influenced by company culture.
Better teamwork: Due to the strong company culture, projects can be completed cooperatively with an improved outcome.
This infographic illustrates the key things your FinTech can do to encourage stronger company culture dynamics.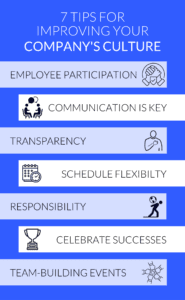 Diving into the 7 tips for improving your FinTechs company culture:
Show the employees how important their participation is. During conversations on the corporate culture and while conducting daily business, ask individuals for their opinions.

Effectively communicate your organization's mission statement, vision and values. This helps create the sense of having a shared goal and shifts your employee's mindset from being a cog in a machine to a key part of the team!

Remain transparent in all dealings. Build trust with your team by being transparent about everything going on behind the scenes.
Provide flexibility. The necessity for flexible scheduling in the workplace has risen. Work with employees to accommodate changing schedule requirements to show that you are understanding.
Provide increased responsibility. Never micromanage your staff. Show that you trust and believe in them by giving them more responsibilities.
Celebrate the successes of all. Recognize achievements big and small. If the company has a win, let everyone bask in the glory.

Plan team-building events. Schedule fun team-building events to encourage an ongoing positive workplace atmosphere. These events should be on company time.
Why Storm2?
As global talent for mobile wallets expands, we strive to connect disruptive FinTech companies to top FinTech talents to help companies scale. We connect experienced payments professionals that can help scale and build the next FinTech app that will disrupt the industry and improve consumers' financial well-being. Contact us now to find out how we can support you and your startup to success.