Top 5 Black-Owned FinTech Unicorns And Soonicorns
In honour of Black History Month, we've compiled a list of prominent Black-owned FinTechs who have achieved or are on their way to achieving Unicorn status. Overcoming adversity, discrimination, and the lack of funding opportunities are serious issues for people of minority backgrounds.
In the U.K, only 0.2% of FinTech funding went to Black entrepreneurs last year, the figures are similar across the world.
It also perpetuates systemic imbalances in financial services by excluding Black people from access to products, services, and fair lending practices. This issue is also prominent in fintech companies, and it is exacerbated by a scarcity of Black leadership in the companies. In a traditionally racially 'homogenous' environment, these businesses are proving that FinTech does not have to be, and should not be, all 'white' to succeed. FinTech has a diversity problem, and that is something we at Storm2 are striving to play our part in changing.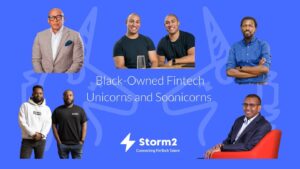 Here Are Our Picks Of Some Outstanding Black-owned FinTechs:
1) Zepz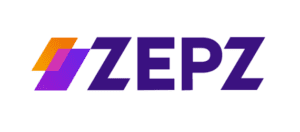 Location: London 
Founded: 2009 
Valuation: $699.7M
CEO – Ismail Ahmed
E-Payments company plans to invest in its technology, platform and customer proposals with the money raised. The company has identified opportunities for growth both in its existing market and in new markets in the future.
The first was Zepz, which achieved a $5 billion valuation in an August financing round. The money transfer firm, formerly known as WorldRemit Group, was founded by Somali-born entrepreneur Ismail Ahmed. Last year, Zepz made nearly USD 10 billion of gross send volumes and USD 338 million in revenue.
2)Marshmallow

Location: London 
Founded: 2016 
Valuation: $1.25bn
CEO – Alexander and Oliver Kent-Braham
London-based digital insurance start-up Marshmallow has raised $85 million in a funding round valuing the company at $1.25 billion. Founded by identical twins Oliver and Alexander Kent-Braham, it's the second Black-owned FinTech in Britain to reach "unicorn" status. Marshmallow is a digital-only insurance provider. The company began by primarily providing auto insurance to expats, who it claims are frequently subjected to higher rates from regular insurers. The company promotes its use of machine learning to customise insurance for customers. Marshmallow aims to develop more goods and grow throughout Europe now that it has over 100,000 clients. This year has seen a boom in investment in the insurance technology, or insurtech, business, as the Covid-19 pandemic has hastened a shift in customer behaviour toward online services.
Passion Capital, an early investor in digital bank Monzo, as well as South African bank Investec and French reinsurer Scor, provided all of the funding. The venture capital mindset, according to Kent-Braham, is to fault for the lack of diversity in the industry. According to him, many tech investors ignore cold emails and only back founders they know through coworkers.
Marshmallow's funding also highlights the recent influx of capital into Europe's FinTech economy. European IT startups have already raised more money this year than they did in the entire year of 2020.
3) Flutterwave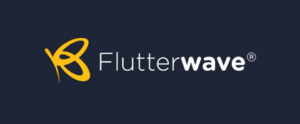 Location: San Francisco, California   
Founded: 2016 
Valuation: $3B
CEO – Olugbenga Agboola

Flutterwave has integrated Currencycloud's cross-border payments API, allowing merchants to send and receive money transfers via virtual accounts anywhere around the world. The CEO's goal is to make it easier for Africans to start global businesses that can make and accept payments across the globe.
According to Flutterwave, over 290,000 firms use its platform to make payments. And, according to the business, customers may do it" in 150 currencies and several payment modes, including local and international cards, mobile wallets, bank transfers, and Flutterwave Barter."
4) Interswitch
Location: Lagos, Nigeria 
Founded: 2002 
Valuation: $1.5B
CEO – Mitchell Elegbe
Interswitch, a Nigerian digital payments FinTech, is valued at $1 billion, making it one of the most valuable African fintech businesses. Interswitch was the first to build the infrastructure necessary to digitise Nigeria's then-primary paper-ledger and cash-based economy.
The firm provides a substantial proportion of the rails for Nigeria's internet banking system. They serve the continent's largest economy and population. The firm provides a variety of consumer and business financing products. Examples include Verve payment cards and the Quickteller payment software. Interswitch has grown its physical presence from its original base in Nigeria to Uganda, Gambia, and Kenya.
They sells its products in 23 African countries and launched a partnership in August for its Verve cardholders to make payments on Discover's global network.
5) Squire

Location: New York
Founded: 2015 
Valuation: $750 million
CEO – Dave Salvant and Songe LaRon
Squire is a barbershop booking, management, and payment app. They have collaborated with Bond, an embedded financial infrastructure provider, to offer a unique debit card to address this issue. The Squire Card, which is directly linked into Squire's mobile and web apps, assists barbershops in managing their cash flow by allowing barbers to receive fast payments, pay bills, track expenses, and have early access to earnings.
Songe LaRon worked as a corporate lawyer in New York for several years before deciding to start a barbershop. While running that store, LaRon and Salvant witnessed firsthand the financial challenges of barbers. They discovered that many barbers did not have bank accounts and did not have access to even the most basic financial services. Squire was born as a result of this in 2015. The pair began with a simple booking and scheduling platform for barbershops before moving on to Point of Sale software and payments.
Do join us in celebrating black-founded FinTechs further by taking a look at our list of founders and businesses that are doing incredible things in the industry. For more about Diversity within FinTech, download a copy of our Diversity, Equity & Inclusion eBook.