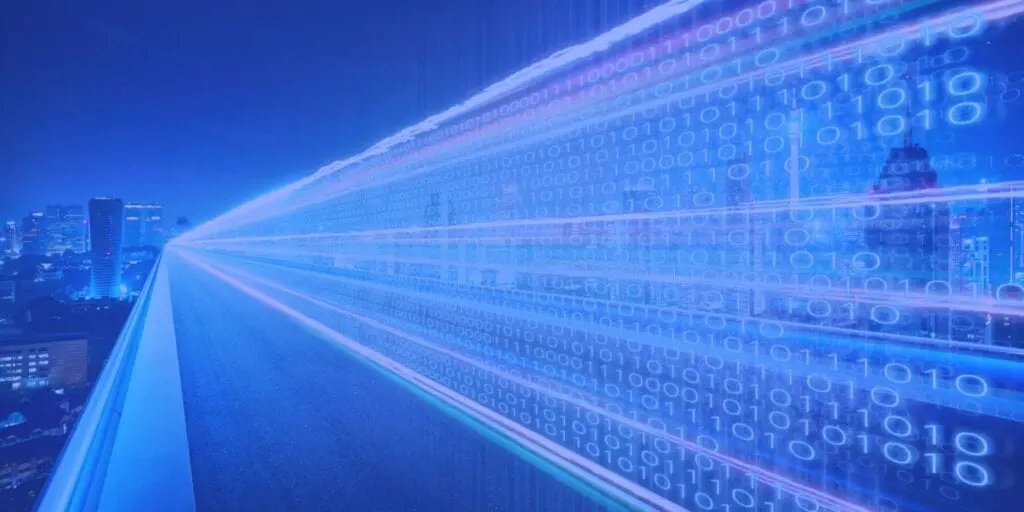 Mentorship In FinTech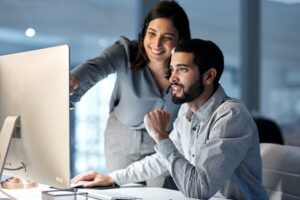 A FinTech mentor's role in is to assist their protégé's personal and professional development by sharing their knowledge, expertise, and experience. Mentorship is an incredible tool for an employer to show they value their employee's development, and to upskill people quickly, in a hyper-growth setting. It also brings entrepreneurial and inventive thinking to your job and helps a business thrive.
Mutual trust, respect, and communication underpin the mentoring relationship. It entails both sides meeting on a regular basis to exchange ideas, discuss progress, and set goals for future growth. It's highly recommended to find a mentor if you want to grow, improve, and learn as an entrepreneur. Many young entrepreneurs make the mistake of thinking they can do it all on their own. But the truth is that no one person has all the answers. There are times when we doubt ourselves, hesitate, and second-guess ourselves, and that's when we could really use some assistance from a mentor.
Who Does Mentorship Specifically Help?
Minority communities stand to gain significantly from mentorship. According to the same report, BAME women who have a mentor earn 5% more than those who do not. But it's more than just a matter of short-term financial benefit.
Mentoring is quickly becoming an important element in an employer's learning and development toolbox. It can build a more dynamic workplace culture by promoting retention and cultivating complete social and commercial talents. Once the implementation knowledge gaps and equity of rollout are addressed, we will be able to unleash the potential of mentoring, improving the working lives of both mentors and mentees.
FinTech-Specific Mentoring Services
Commercial insight into how to effectively begin and scale-up a financial services firm.
Access to cross-border FinTech network.
Networking with current and previous mentees.
A package of affordable corporate and regulatory advice, ranging from contracts, compliance, and collaboration agreements to employment law, fund raising, and structuring.
Mentoring is one of the most valuable and successful development opportunities you can provide to your staff. Having the direction, encouragement, and support of a trustworthy and experienced mentor can give a wide range of personal and professional benefits, leading to greater workplace performance.
Advantages of Mentoring for Protégés
Guidance on enhancing one's abilities and overcoming one's weaknesses.
Professional development and progress advice.
Greater visibility and recognition inside the organization.
The opportunity to learn new skills and gain new knowledge.

Why Your Employees Should Have a Mentor
Mentors Support Growth
Mentors support and facilitate the professional or personal development of others. A mentor can assist in focusing your employee's efforts by creating goals and providing feedback. As a result, firms that want to develop their employees' talents frequently establish mentorship programmes. The mentors' knowledge can aid in the training and development of a high-quality and productive workforce. Employees prefer environments that encourage growth because it shows that their company values them and wants to see them succeed.
Mentors Serve As A Source Of Knowledge
Mentors can offer unique insights and knowledge that can help the mentee succeed. They may, for example, provide instructions on how to complete specific activities or develop useful abilities. Individuals just starting out in their careers can benefit from such advice because it allows them to feel more at ease in their roles sooner. A mentor, for example, might assist a person establishing a firm in learning how to construct their initial business plan and budgeting.
Mentors Can Help Set Goals
A mentor can guide their mentee in developing personal or professional goals. They can construct SMART goals—specific, attainable, relevant, and time-bound—for effective goal-setting. These objectives can serve to focus the mentee's efforts while also making it easy for the mentor to measure and evaluate progress. They may identify smaller activities in the pursuit of a bigger goal, such as developing certain talents or meeting specific goals.
Mentors Offer Encouragement
When the mentee is having difficulty doing their job or reaching a goal, they might seek assistance from their mentor. This encouragement might inspire individuals to persevere in the face of adversity. To create confidence in their mentee, a mentor might recognize and communicate their mentee's qualities. A high level of confidence can reduce the mentee's likelihood of abandoning their ambitions.
Mentors Help Improve Your Network
A mentor can benefit their mentee in expanding their professional network. When a mentee establishes professional or personal objectives, the mentor might introduce them to prospective possibilities or people who can enable them. These ties might be beneficial for job progression because the mentor often has more industry expertise or a higher-level career.
Mentors Serve As A Trusted Ally
Trust is an essential component in mentoring relationships. The mentee must have faith that the mentor is looking out for their best interests and will deliver accurate and honest advice. Because the business sector may be competitive, they must rely on one another to keep secret information hidden when needed. Communication on a regular basis and following through on commitments are two ways to create trust in these partnerships.
Mentors Can Offer Constructive Feedback
Honest feedback is possible in a trusted mentorship relationship. By creating trust, the mentee realises that constructive criticism is intended to help them improve professionally rather than to make them feel awful. Mentors can notice a person's flaws and advise them on how to improve. Because this is a professional connection, the mentor must maintain objectivity. Meanwhile, a manager may be hesitant to deliver certain feedback for fear of maintaining the relationship.
Mentors Have Relevant Experience
Individuals should seek mentors who have relevant experience to their job or aspirations wherever possible. When mentors share their accomplishments, the mentee can use them as a model to aspire towards and replicate the actions they did. Mentors might also discuss the blunders they made along the way. The mentee gains because they learn about the bad effects of their mistakes without having to endure the penalties themselves. Learning about these experiences may also assist prepare the mentee for the obstacles they will face and give tangible suggestions on how to handle them.
Mentors are often paid for. Internal mentors may be incur as a cost as there are benefits to the business, but external or business mentors are definitely paid for.
 Why You Should Have a Mentee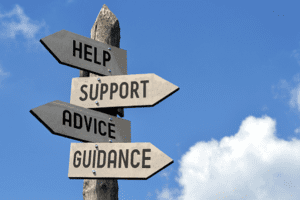 Mentoring entails more than just passing on advice, information, and insights. The partnership provides mutual benefits for mentors who are ready to commit time in assisting less experienced employees in developing new skills and experience. Aside from the personal gratification of sharing your talents and expertise with a motivated student, mentoring provides certain real benefits that might professionally compensate mentors.
Key Benefits Of Business Mentoring For Mentors
Recognized as a subject matter expert and thought leader
Being exposed to new viewpoints, ideas, and techniques
Adding to their professional growth record
Possibility to reflect on one's own aims and practises
Personal leadership and coaching styles development
Opportunity to be compensated for your expertise
When it comes to gender diversity, the FinTech industry, like many others, has some work to do. According to a recent Deloitte study, women make up only 30% of our workforce and account for only 17% of our senior leaders.
Being A Mentor Boosts Interpersonal Skills
Interactions with a mentee provide various chances to practise and develop interpersonal skills including communication, active listening, empathy, and patience. Communication is fundamental in mentorship since you may meet on a regular basis to discuss the mentee's objectives, thoughts, or problems, as well as to offer instructions or advise.
Being A Mentor Strengthens Your Knowledge
Working with a mentee allows you to impart relevant knowledge gathered through your job or experiences. You supply them advice or explain how to accomplish various tasks. You may, for example, teach your mentee negotiating techniques and then practise with them. While the goal is to assist the mentee advance professionally, sharing this information helps you to reinforce it inside yourself. You may teach them abilities that you no longer use on a daily basis, and this practise can help you restore or strengthen them.
Being A Mentor Expands Your Network
You can encourage your mentee grow their network by introducing them to contacts. In exchange, they may be able to share useful or relevant relationships with you. Networking may help your career by introducing you to people who can lead to professional and development chances. You may also meet other mentors by joining professional mentorship organizations. These organizations and contacts can help you learn more about mentorship approaches and support one another.
Being A Mentor Can Help You Receive Recognition
If your mentee finds spectacular success, it might indicate your worth to others. Part of their success may be attributed to your advice, which can assist your colleagues and peers in recognizing the abilities and expertise you provide. Others may express an interest in partnering with you or seeking your mentoring. This great reputation or praise may not only make you feel successful, but it may also lead to new professional prospects.
A mentorship is a position of leadership since you work directly with someone to aid in their professional development. As a by-product of your coaching, they should be able to learn new skills or advance in their careers. Leadership skills are essential in any sector or function; therefore, this experience indicates your ability to effectively manage others toward specific goals. This experience can help you advance in your career.
Being A Mentor Can Help You Gain New Perspectives
Mentorship serves as an opportunity to look outside your usual network and potentially connect with someone very different from you. For example, you and your mentee may come from different backgrounds or generations. When you discuss ideas or situations, you both have different perspectives and approaches. Listening to your mentee's perspective may help you think differently or discover something you would not have otherwise. This ability can help devise more innovative or creative solutions at work.
Being A Mentor Provides A Sense Of Fulfilment
Beyond providing you recognition or other external benefits, mentorship can offer inner fulfilment. Knowing that you made a positive impact on someone's life or career can make you feel good. If you received mentorship early in your career, serving as one can offer an opportunity to pay it forward. And one day, you may serve as inspiration for your mentee to do the same for someone else.
Being A Mentor Can Help Strengthen Your Company
When participating in an employer's mentoring program, you use your knowledge and experience to help strengthen their employees. When these employees understand their roles' expectations and form positive work habits, it can make them more efficient and productive. Besides positive business results, these skills can develop a positive culture and more effective collaboration.
A mentorship hub seeks to connect industry leaders with aspiring entrepreneurs and individuals looking to advance their careers in FinTech. At Storm2, we are opening our Product Mentoring hub to connect our network of clients and candidates and facilitate growth for these individuals. If you are interested in taking part, get in touch and we would be happy to discuss further.