Customer engagement is critical to any company's success. According to Semrush, customer loyalty is worth ten times the more than a single purchase. When customers are pleased with their interactions with a company, they are more likely to tell others about it and continue to use the product and service. Gamification is one of the most effective ways to accomplish this, and demand is increasing across the FinTech industry.
According to MarketsandMarkets, the global gamification market will grow from $9.1 billion in 2020 to $30.7 billion by 2025. Game-like elements assist financial institutions in engaging users more effectively and turning mundane tasks into enjoyable and rewarding activities.
What is Gamification in FinTech?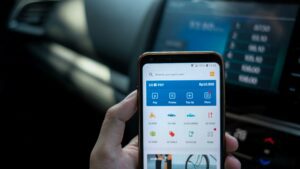 In fintech, gamification refers to the incorporation of game elements and mechanics into a non-game solution to improve customer engagement. In fact, the process typically entails setting goals, tracking progress, and completing tasks to earn rewards such as bonuses, cash incentives, and gifts. Gamification finance apps are frequently based on a points, leader boards, and badges system to encourage consumers to perform specific actions, such as saving money and planning budgets.
The gamified experience has a direct impact on the following aspects:
Customer satisfaction and loyalty
Acquisition and retention of users
Recommendations from others
Financial firms can reduce bounce rates and increase profits by implementing the gamification concept. However, an app that is overburdened with gaming mechanics can make a financial product appear untrustworthy and suspicious. The challenge for businesses is to find the golden ratio of gamification that enlivens an app while remaining focused on serious business.
The 7 Benefits of Gamification
To Encourage Savings
Saving is one of the easiest things to gamify. Allowing users to set savings goals and rewarding them for meeting them is one way to accomplish this, as is rounding up or capping every transaction and transferring the difference to a savings account.
To Encourage Better Financial Management
Apps with financial limits and goals assist users in developing personal financial plans, tracking spending, and adhering to a budget.
To Boost Financial Literacy
Games and short videos that explain complex financial concepts in a fun and engaging way are examples of simple gamification ideas.
To Train And Motivate Staff
Learning can be made more meaningful by using real-life simulators with gamified design and mechanics. When compared to traditional learning courses, they enable users to learn more quickly and with less effort.
To Manage Insurance Risk
Gamification elements can be used to influence user behaviour. Scores, bonuses, and other fun features help users better understand insurance contract terms.
To Promote Sustainability
Businesses that want to present themselves as more sustainable and ethical can use gamification to do so, such as offsetting carbon emissions when a user meets a certain goal or completes a certain action.
To Build Community
Gamified software can help to foster a sense of community and bring together people who use the same financial service. Users, for example, could be rewarded for recommending a bank to a friend.
Various FinTechs have explored all of these avenues, but here are five exciting examples.
4 Apps That Are Successfully Using Gamification To Engage Customers
Malaysia's first fully digital Islamic savings account is the CIMB OctoSavers Account-i. It provides users with a fully digital experience, as well as the ability to earn rewards and rebates instantly through challenges, among other things.
Customers' financial and digital activities on the platform are automatically converted into achievements that grant them access to vouchers from a variety of popular e-commerce platforms. The gamification features are intended to significantly increase digital engagement among the bank's customers and have proven to be extremely effective.
Acorns uses a "round-up" model to invest users' spare change, employs gamification principles to help novice investors learn the fundamentals of wealth creation. It stimulates the brain's reward-seeking centres by allowing users to see how small, consistent contributions can add up to large sums over time.
Long Game is an overtly gamified financial experience. To gain access to a series of mini games, users must first open a free, FDIC-insured savings account with Blue Ridge Bank. Some are casino or lottery-style games, such as scratch-offs and slots, while others are more elaborate "savings missions." The more you save, the more games and rewards you will be able to unlock.
Nestlings, a platform that is currently in beta, is yet another platform that aims to make saving enjoyable. Thought Machine, a UK-based fintech company, created the app, which features cute, cartoon-like avatars that perform various actions based on users' real-world spending habits.
Gamification will continue to have a positive impact on fintech in a variety of ways in the future. For example, cryptocurrency may continue to have a larger impact on the fintech industry as a whole. Newer games involving financial security and investing may use cryptocurrency instead of one of the many different currencies in today's global economy. Blockchain technology, for example, is making transactions safer and, as a result, the long-term success of cryptocurrency more likely.
Gamification has had and will continue to have a significant impact on how we motivate people to complete difficult tasks and achieve their goals. Gamification has the potential to influence a wide range of emerging fintech ideas in the future.
How Storm2 Can Help
Storm2 connects senior FinTech talent with cutting-edge FinTechs all over the world. We believe that communicating the excitement of your product to experienced industry professionals who can help you take your company to the next level is critical. We take pride in providing the best talent and culture fit for FinTech firms due to our niche recruitment specialisation. Please get in touch with us for your next hire!