FinTechs are seen as the banks' main rivals. The current financial system is based on some old and out-of-date methods and procedures. Traditional banks usually are time-consuming and glitchy instead of frictionless. People are looking for a financial solution that fulfils their needs as consumer demands continue to evolve toward wanting processes becoming faster and easier.
FinTechs are an integral part in people's daily lives with 46% using at least 3 FinTech services to manage their finances.
We'll look at what FinTech is, the distinctions between FinTech and traditional banks, and the future growth of financial technology in this article. Rather than leveraging technology to generate revolutionary products, digital companies are now directly entering the banking sector with novel customer solutions.
Because it was difficult to process information accurately and securely without the presence of an intermediary in the past, banks had an information monopoly over their clients. In the last decade, however, the revolution in big data and computational power has shattered this information monopoly. A 'structural change' has been defined as traditional banks being obliged to contend with FinTechs. It is a dynamic that is mirrored on the investment side of the industry, said Eric Poirier, CEO of wealth management data platform Addepar. "Banks are a huge client of ours—they know they need innovation."
What are Traditional Banks?
Traditional banks are financial institutions that are permitted to take payments from individuals and businesses and to provide loans to customers. Other financial services offered by some banks include wealth management, safe deposit boxes, and currency exchange.
Banks come in a variety of shapes and sizes including corporate, retail, and investment banks. They're normally governed by a central bank or the national government in most countries.
The Disruption of FinTech
FinTech is a term that refers to technology that allows business owners, companies, and consumers to effortlessly manage their financial and business activities. Their computer or other devices, such as a smartphone or tablet, are usually used to access the technology. FinTech is a booming sector that combines financial services and technology to assist individuals and businesses with payment and financing management.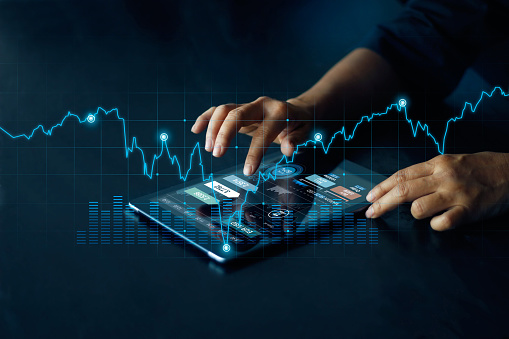 According to Statista, the number of FinTech companies in the EMEA region nearly tripled between 2018 and 2021. According to McKinsey, the use of mobile banking channels surged by 20-50% during the first few months of COVID-19, and this trend is expected to continue even after the pandemic has ended. Financial companies can integrate technology into their services to meet clients' demands for speed, efficiency, and a better user experience. As a result, they will be able to provide the frictionless experience that customers have grown to expect. FinTech is filling the gap between what traditional banks must provide and what modern customers have come to expect.
The Key Differences between Traditional Banks and FinTechs
Approaches to Old Practices
Banks' capacity to use new technology in a timely manner is limited by their legacy systems and regulatory environment. As a result, banks are unable to launch new services or solutions that meet client wants or difficulties as quickly as FinTech companies. When compared to FinTech, banks are more process oriented.
FinTech is forward-thinking, customer-focused, and simplifies complex financial processes, making them more accessible to the public. These companies hire lean operating procedures that are devoid of legacy system issues and can avoid restrictions that are unfriendly. It's easier to adapt, innovate, and rebuild systems that aren't working in FinTech because of the flatter organizational structures.
FinTech makes use of cutting-edge technology such as artificial intelligence, big data, and cloud computing to provide customers with a one-of-a-kind experience. It prioritizes consistency, personalization, speed, and relevance.
FinTechs make complex financial processes more accessible to people, particularly millennials and younger generations, by streamlining them.
FinTech companies can also offer products and services that are up to ten times less expensive than traditional banks due to a more optimized corporate structure. A traditional bank requires large amounts of real estate and thousands of people, but many FinTech companies require relatively minimal real estate and a smaller workforce. Consumers benefit from the cost savings.
Customer Experiences
To open an account or apply for financial services, most banks require you to be present physically. Some banks may not have the technology to verify your identity via the internet. Traditional banking becomes less convenient for customers, resulting in a negative experience.
FinTechs are quick and easy to use. They operate virtually, so customers do not have to be present to transact or use financial services. FinTech becomes a viable choice because of this. Users can register on their computer or, in most circumstances, using a mobile application. FinTechs provide users with 24-hour access, remote account opening, rapid consultations, and improved overall communication. They have risen because of their focus on the user experience, which is an area where banks have lagged.
Technology
Traditional banks use legacy infrastructure that is often decades old and supports the bank's operations and backend across all its primary tasks. This includes activities like opening an account, setting it up, processing transactions, deposits, and loans, among other things. Legacy systems limit banks' capacity to communicate with other systems and prevent them from updating their infrastructure to provide new services, products, or experiences to customers more quickly. As a result, banks are trailing.
Regulation
Regulatory restrictions make it hard for a new player to enter the financial services industry, providing the incumbent banks with a lot of market power. Banks are regulated by national or central banks in their country of origin. The regulating bodies require banks to adhere to legal requirements, restrictions, and guidelines that are put in place to safeguard their people's money. Banking regulations are used to ensure transparency between financial institutions and their customers. FinTech companies don't have one regulator. This is one reason why so many FinTech start-ups have appeared. Without strict regulation, these companies can make changes to their business and do what they want without strict guidelines. While this makes it easier for FinTech start-ups to work faster and adapt to their users' needs, some consider it a risky industry. Depending on the country, authorities do regulate FinTech businesses. And some companies choose to be more regulated or compliant, so their customers feel safer.
Risk
Stricter rules lead to decreased risk, giving traditional banks the safer alternative. Financial technology, on the other hand, is critical if you want to stay competitive, reach more people, and deliver a better customer experience. To ensure that both merchant and consumer data is safely handled in credit card transactions, payment gateways must be compliant.
Regulations differ based on the sector in which each FinTech operates.
FinTech regulations are more flexible than traditional regulations, making the industry riskier. However, people continue to use it because it offers a more efficient, cost-effective, innovative, and user-friendly experience. Plus, there are additional functions that are not available at traditional banks.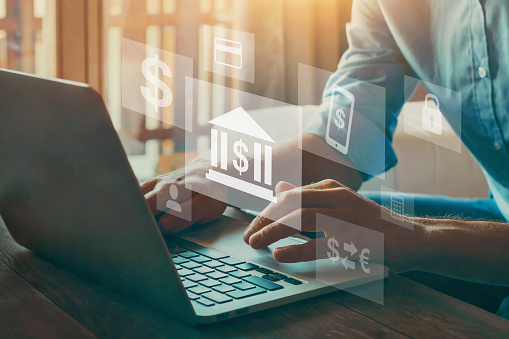 Why Traditional Banks Are Fearful Of Their Future And The Competition They Have With FinTechs
Traditional banks have the know-how to the key historical process knowledge and understand what their customers behaviors are in the long term. Since many FinTechs are new or younger than 10 years, it is difficult to truly understand how consumer behavior shifts in the long run, and banks are aware and prepared for these changes over time. With their level of expertise, they can apply vetted technologies to build solutions tailored to their processes and keep all generated value. They have the advantage of a much larger pool of resources to draw from, compared to challenger banks or FinTechs. They may be moving slow, but the goal is to retain the competitive advantage, instead of sharing it – which would be the case for any solution relying on an easily accessible data lake. If banks go through restructuring for added agility, and if new regulations and standards work in their favor, they could easily become powerful drivers of innovation on the market.
Even though the banks have these longstanding customer relationships due to their competences with protecting their customers' data and therefore ensuring that payments processes are secure. When it comes to innovation and advancement, traditional banks are falling behind and fintech is stepping up to the plate. FinTech may have a small share in the world banking system, but consumers are increasingly opting to use it as a substitute to banks.
What Traditional Banks And FinTech Can Do To Work Together In The Future
Traditional banks have large deposits and if they can partner with FinTechs, they could help FinTechs build better financial systems. Both FinTech and banks work as financial intermediaries and should always have their customer at the forefront of their minds. Fintech provides more advanced and immediate feature to their clients and provide the same services as the brick-and-mortar banks. If FinTech collaborates with banks, they will be regulated under the same government institutes which can help build trust. The overall financial system will improve because of the advanced technology FinTech can bring to banking.
Banks are well aware that they need to match the speed and services that FinTech provides which is why 60% of banks are expanding their in-house capabilities to enhance integration, convenience, ease of use, transparency and value. This needs to match the demand of online payments and the fact that 90% of smartphone users making at least one mobile payments.
Banks are embracing FinTech features to improve user experience to fulfil the technological needs of today's consumers. As the financial system continues to evolve, banks are increasingly prioritizing digital agility. Long-term relationships that combine innovation (fintech) with support and trust (banks) to build the sector for the digital future are a win-win situation for both. While traditional banks play an important role in facilitating FinTech services, it is customer-facing FinTech that is driving the industry forward. Every FinTech has a bank behind it, but most of the value is created when innovation occurs at the customer layer.
Read our article 'David And Goliath: How Banks Can Work Better With FinTechs' to learn more about how traditional banks and FinTechs can work to create the ideal future banking paradigm in which both parties benefit. This article also includes recommendations for how traditional banks and FinTech companies may cooperate.