What Is 'Payments'?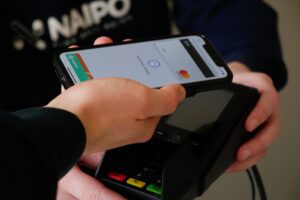 The financial ecosystem has been rapidly evolving, especially so with new technologies and introduction of electronic payment methods. Payments in FinTech is defined as the process of making a financial transaction via a digital device. How many times do you use physical currency for payment in comparison to the number of transactions you make over a week? It has been estimated that only about 8% of the world's currencies exist in a physical form while the rest are just simply numbers and information stored in a computer!
With the evolution of the Payments sector, its benefits go beyond consumers, but for the government and companies as well.
When Did The Singapore Payments Revolution Start?
In early 2010s, a surge of mobile payment apps emerged into the market. A significant pivot of the financial institutions was seen in 2007, when several mobile banking features were introduced then. The novelty of digitalized financial services meant that big banks in Singapore had to adopt them quickly into their services. It was only supported by many when the number of smartphone users increased over the years.
Research in 2015 suggests that the surge in mobile payment apps was due to user-friendliness and consumer trust in online payment systems. Additionally, local banks in Singapore like OCBC and DBS were the main reason why Singaporeans were open to electronic services. They set the bars for the local financial services to create seamless integration for traditional banking and digital payments. It boosted the confidence in end-users especially in MAS (Monetary Authority Singapore)-regulated organization which helps to mitigate possible cyber-security risks, personal data breaches and more.
It started with the enablement of interbank merchant payment, for example, GIRO which allowed consumers to pay recurring bills with bank accounts and e-payments for public transport, as public transport was accessible for majority of Singaporeans, contactless payment was gradually introduced through this.
How Does The Future Of Payments Look Like In Singapore?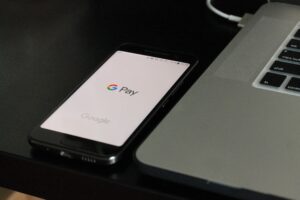 As the Singapore government continually promotes their Smart Nation vision to utilize technology and its people, one of the key goal is to create an e-payments society. Now, the payments industry in Singapore is modern, open access for players to enter. Non-bank financial institutions (NFIs) can access this industry which encourages competition and interoperability across e-wallets. A few significant examples are, Grab, a ride-hailing company introduced GrabPay, and Singtel, a telecommunication company introduced DashPay.
While from a consumer standpoint, it is also expected to drive an increase of digital payment adoption in Singapore. One key cause that accelerated this was due to COVID-19. In addition to digital adoption, the added convenience, and rewards significantly value-added to consumers' preference of going cashless.
With an increasing number of companies diving into the payment ecosystem, we can expect consumers to benefit from the luxury of choices, while companies might potentially face price wars or loss leaderships as Payments is an open market. Despite so, Payment sector of FinTech will grow increasingly competitive while lucrative with more Singaporeans being adapted to e-payments as a way of life.
Key Stats Around The Valuation On The Sector and Key Players in Singapore
In a survey by Rokuten Insight, about 90% responded that they have made a transaction using e-payment methods. Currently, the top 3 e-payment services used in Singapore are DBS PayLah!, PayPal and GrabPay. The number of e-wallet users have reached almost 4 million, as compared to the Singapore population of about 5.7 million, that's about 70% adoption rate of e-wallet users in Singapore! GrabPay, one of Singapore's leading e-payment platforms has reached 3 million users on their digital financial services and is expected to reach 3.5 million by 2023!
In 2019, credit transfers have doubled from 61m in 2015 to 133m in 2019 while card payments increased from 611m to 1.2b. Over 32,000 QR codes were deployed across various merchants around Singapore, such as hawker centers, supermarkets, and stores.
In recent years, Buy Now Pay Later financial services have been increasing in popularity as it allowed consumer to significantly reduce the upfront costs and have an easier access to credit. About 38% of Singaporeans, translating to about 2.2 million have used such services before, testifying to the growth of BNPL services in Singapore.
With these in mind, let's take a quick look at some of the key local players that are redefining the payment ecosystem of Singapore:
Grab: Headquartered in Singapore, Grab is currently Southeast Asia's leading superapp. Starting off as a ride-hailing mobile application, it has expanded to offer an array of locally suited services that goes beyond ride-hailing. Since 2017, its e-wallet, GrabPay is one of the most widely used e-wallet app within Singapore. The cashless function is 1.3 times higher than overall cashless usage.
DBS: A multinational bank established by the Singapore government since 1968, it is ranked one of the safest bank in Asia by Global Finance in 2016. DBS PayLah! is the only bank-based application in Singapore that is considered a semi-closed e-wallet as other banks in Singapore still required bank users to be registered prior using their payment services.
Fave: Another digital payment app favored by Singaporeans, which recently introduced a 'Buy Now, Pay Later' service with allows consumers to pay later in a 3 interest-free payment every month. Not only does it act as an e-wallet, but it also allows users to earn rewards or cashback when making transaction, increasing its appeal to consumers.
EZ-Link: Established by Singapore Government's Land Transport Authority in 2002, it pioneered the first-ever large-scale contactless payment system for Singapore's public transport. Now widely used for shopping, dining, private transport and more, it partnered with Mastercard to develop Youtrip, a mobile payments startup.
We can see the payment sector is growing stronger, and even more so due to the global pandemic, we have normalized and adapted digital platforms into our lives. It is imperative to understand that these platforms will eventually help us build a cash-less future, backed strongly by FinTech.
As specialist FinTech recruiters in the APAC region, it is our priority to work with innovative companies to help them to grow. If you are a FinTech business looking to expand your team, we have a strong pool of technically skilled candidates ready for you. Have a vacancy you would like to discuss? Get in touch and we will be with you every step of the way.