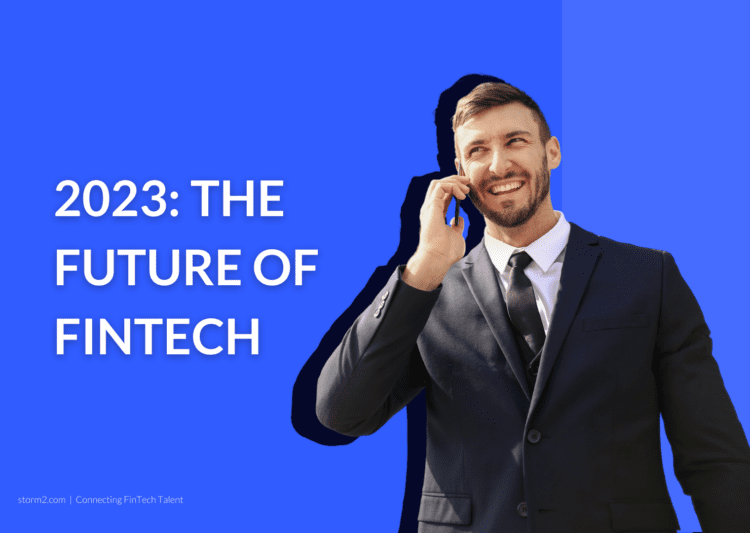 What Does the Future Hold for FinTech?
It comes as an understatement to say the FinTech market has seen an unprecedented set of circumstances in 2022. From sustaining the COVID-19 outbreak, to a war-induced energy crisis, and the dramatic crash of the crypto market, we're seeing FinTech's everywhere adapt to the changes at hand.
So, what does this mean for the upcoming year?
We're still expecting to see a lot of change in 2023, both within and without the FinTech space. Here are the FinTech trends we're watching in 2023…
Embedded Finance
ESG Initiatives
Blockchain Technology
BNPL Integration
FinTech Trends of 2023
Embedded Finance
Embedded Finance is when financial tools and services are integrated within the offerings of nonfinancial institutions. More companies that are not in the traditional finance services are wanting to offer more financial products to their customers. The partnership between the two businesses can now give software platforms bank-like products.
Opportunities like this have been able to access a completely new customer to these FinTech's, and we're expecting to see a lot more of this in the coming year.
A company to watch…
NovoPayment
This category leader in Banking as a Service (BaaS) platforms, enables digital financial and transactional services in support of varied use cases. Their bank-grade solutions use APIs and other flexible delivery models help banks, financial institutions, merchants, networks, marketplaces, neo banks and other financial service providers to leverage their existing systems to generate new deposits, transaction streams and customer experiences.
ESG Initiatives
Environmental, social, and corporate governance (ESG) has increased its influx of investment funds in the recent years. More companies are looking to comnate climate change, and the investments made in this space will only continue to grow and expected to hit the $53 trillion mark by 2025.
ESG-focused FinTech solutions have grown into their own niche role of the industry as more individuals are looking for new ways to be socially responsible. We're expecting to see rapid and exponential growth from this sector.
A company to watch…
Measurabl
Measurabl is the world's most widely adopted ESG (environmental, social, governance) data management solution for real estate. Measurabl helps the industry's most innovative companies optimize their ESG performance, assess exposure to physical climate risk, and act on decarbonization and sustainable finance opportunities.
Blockchain Technology
Crypto traders and investors haven't had it easy this year. With its ups and downs, many believe that this current fall we're in is only transient rather than permanent.
Blockchain itself has a much broader use than cryptocurrency, and we're expecting to see it being applied in new markets this year. One that we're watching closely is cross-border payments. International transfer processes for funds can be expensive. Blockchain technology has been able to alleviate the cost as well as making it faster and more secure.
A company to watch…
Abra
Abra is on a mission to create a simple and honest platform to enable millions of holders to maximize the potential of their crypto assets. Through their platform, users can access interest-earning, buying, selling, and trading in cryptocurrencies, in one single place.
BNPL Long-term
Buy Now, Pay Later (BNPL) has become a notably growing FinTech sector. This area is a payment option that allows customers to buy products now and pay for them later through installments.
This fad had seemed to die out this year, but a recent study from The Ascent found that millennials and Gen-Z are the most enthusiastic adopters of the BNPL space. Many have admitted their speculations, but we're still expecting to see some immense growth within the coming year, and projected to be worth $576 billion by 2026.
A company to watch…
Afterpay
Founded in 2014 in Sydney, Australia, Afterpay has millions of global customers and merchant partners. Their business model is completely free for customers who pay on time – helping people spend responsibly without incurring interest, fees or extended debt.
Recruitment in FinTech
Overall, a FinTech's durability to the changing market will ultimately come down to its management team, differentiating products, and resilient balance sheets. With new dynamics in FinTech that had not previously been there in recent years, and we're seeing more risk in growth sector than ever before.
We're keeping an eye on these new trends throughout the new year, in addition to new advancements and product offerings throughout the sector!
From electronic bank transfers and mobile payments to buying now pay later, we connect payments startups and scale-ups with mid-level, senior, and executive professionals. Get in touch with one of our specialized consultants today if you're searching for senior, mission-driven talent to lead your Payments firm.
Why Storm2?
The Payments Industry isn't slowing down, and many companies are changing the game every day. We strive to connect disruptive FinTech companies to top FinTech talents to help companies scale. We connect experienced professionals that can help scale and build the next FinTech app that will disrupt the industry and improve consumers' financial well-being. Contact us now to find out how we can support you and your startup to success.