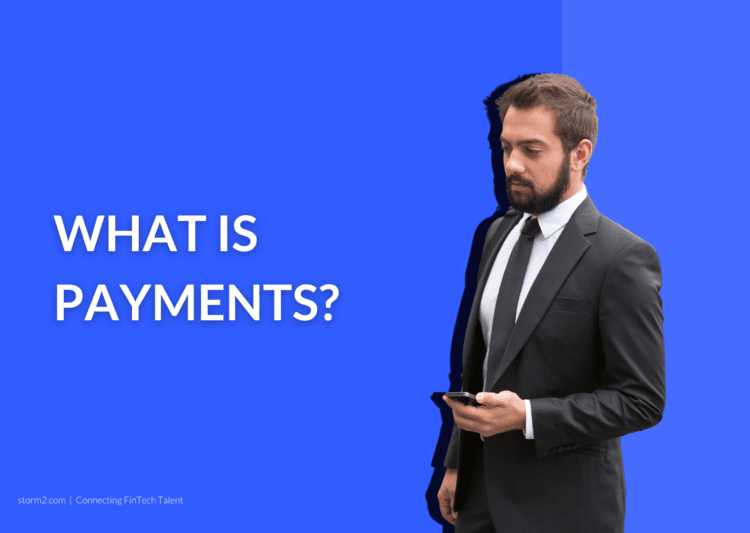 FinTech subsectors explained
Evolving technology and the COVID-19 pandemic have shifted consumers' desire to go digital. Consumers are now less likely to deal with physical cash, which has seen the rise of digital payments platforms such as Paypal, Stripe, and TransferWise.
This shift in consumer behavior has made digital payments one of the biggest sub-sectors within the FinTech space. It is predicted to hit $6.6 trillion in valuation by the end of 2021 and $10.5 trillion in the next four years. But what exactly are digital payments?

What is digital payments?
Digital payments or electronic payments transfer money from one payment account to another using a digital device such as a mobile phone, tablet, or laptop.
To carry out a digital payment, the sender must have a bank account, an online banking method, a device to make the payment from and be signed up to a provider that can carry out the transmission. These requirements will also be the same for the receiver.
Digital payment methods
As technology advances, we have seen a variety of digital payment methods.
Contactless payments – This is a secure way to pay using a credit, debit, or smartcard enabled by Radiofrequency Identification (RFID) or near field communication (NFC). This has accelerated in use over the last few years due to its speed and convenience.
Biometric authentication – This uses a biometric ID to verify and authorize a payment. Biometric ID uniquely identifies specific features of a person by analyzing one or more biological traits. This could be their face, eyes, fingerprint, or DNA.
Mobile point of sale (MPOS) – This is like a cash register however they are smartphones, tablets, or other wireless devices that require an app and a card reader to process payments.
Smart speakers – This is a voice-based payment method that uses speakers such as Amazon's Alexa or Google home to transfer money from one user to another.
QR codes – This is a two-dimensional Quick Response bar code that contains data and allows you to make payments through scanning it on a digital device, using a camera linked to an account.
The benefits of FinTech payments
The first benefit is saving costs through efficiency and speed. Shifting towards an efficient digital payment option has proven to save companies money. Another advantage is that it provides transparency and security. The traceability and accountability are enhanced, which reduces the chances of corruption and theft.
It also allows for financial inclusion as anyone with a digital device can access financial services and information. In addition, it increases inclusive growth by providing more opportunities for the financially excluded to take control of their payment process.
The future of payments
The digital payments industry has and will continue to see a rise in innovative payment products. Consumers and businesses are trying to go contactless in every possible area, with 67% of US retailers accepting contactless payments and 75% of in-store payments in Europe now being contactless, which has sparked an increase in NFC (near-field communication), the technology that powers contactless payments. As a result, payment methods such as Smartphones, Smartwatches, Smart speakers, and QR codes will become more popular than ever.
With the digital payments sector accelerating, it is important to focus on stronger security. Anything web-based runs the risk of a cybersecurity threat, so payment companies must concentrate on improving their existing cybersecurity frameworks. Which will move companies using artificial intelligence (AI) and machine learning technologies to the forefront, as it better protects and prevents security intrusions. Another layer of security will be the increased use of customer authentication processes such as facial, biometric, and voice recognition.
There has always been a clear distinction between financial service providers and merchants; however, we have seen a shift towards integrated payment services. This option combines the two, allowing for a seamless checkout experience. In addition, merchants have begun introducing payment initiation services to their platform, enabling them to directly access the customer's bank via open API and process the transaction following their consent. According to a recent Accenture survey, 50% of adults are happy for third parties to initiate payments on their behalf.
We are seeing the payments sector move towards a quicker and more convenient process due to changes in consumer behavior. It will be interesting to see what other innovative technologies they adopt in the years to come.
Your partner in growth
At Storm2, we're dedicated to working with the most innovative Payments companies worldwide. If you're a Payments business looking to build and grow your team, we have technically skilled candidates ready for you to connect with. Do you have a vacancy you'd like to discuss? Get in touch and our team will guide you through the process.