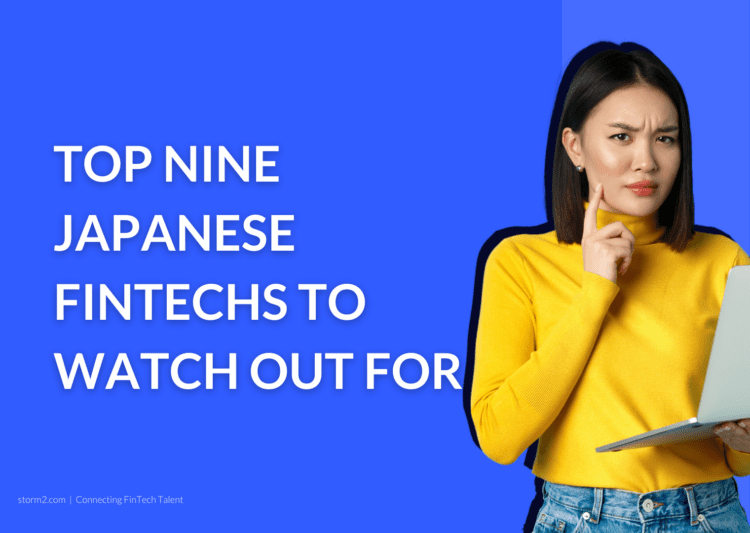 FinTech in Japan
Japan is one of the leading markets within the FinTech industry, with a large number of FinTechs operating within the space. Some of the key subsectors where FinTech is thriving in Japan are payments, digital banking, and InsurTech. Japanese FinTechs are known for their innovative use of technology, such as artificial intelligence and blockchain, to provide services to consumers and businesses. Many of these companies are collaborating with traditional financial institutions to bring new products and services to market.
The Japanese FinTech market has witnessed significant developments. Among the top start-up hubs in Japan, Tokyo is the main start-up hub. In an effort to boost the FinTech ecosystem, the government of Japan rolled out a strategy which will assist in the creation of a start-up city, providing entrepreneurship education, state procurement, enhanced accelerator programs and funding for start-ups. These initiatives have paved the way for start-ups in Japan.
Emerging Japanese FinTechs
Within this article, we have identified the nine Japanese FinTechs you should put on your radar in 2023:
Paidy is a Buy Now Pay Later service platform. Paidy's platform offers a monthly payment installment service branded "3-Pay", which allows shoppers to make purchases online and then pay for them each month in a consolidated bill at a convenience store or via bank transfer. Paidy has more than 6 million registered users, and it is integrated with PayPal and other digital and QR wallets with Paidy Link to connect further online and offline merchants.
In 2021, PayPal made the move to acquire Paidy for $2.7 billion to make a breakthrough into the Buy Now, Pay Later market within Asia and to further enhance its business in Japan.
Founded in 2014, bitFlyer operates one of the largest cryptocurrency exchanges with more than 3 million users and it develops other crypto-related technology. It holds the spot for the number 1 in Bitcoin trade volume for six years in Japan and more than ₤5 billion of global customer asset under custody.
As one of the first cryptocurrency exchange with licenses to operate across the EU, the US and Japan, bitFlyer follows one of the industry's highest security standards with its next-generation security has an industry-leading seven-year streak of no hacking incidents.
Moneytree is a Series C-funded financial data aggregation platform that provides a personal finance app and a cloud-based accounting service. Moneytree has over 1,300,000 users on iOS, Android and web. Our proprietary data aggregation platform, Moneytree LINK, has almost twenty enterprise clients, including Japan's two largest accounting software vendors, an industry first inbound API with Mizuho Bank, an SDK integration SMBC (Mitsui Sumitomo) and multiple regional banks in Japan.
A Japanese bitcoin wallet and exchange service headquartered in Tokyo, Japan, founded by Koichiro Wada and Yusuke Otsuka. It operates exchanges between bitcoin, ether and fiat currencies in Japan, and bitcoin transactions and storage in some countries. The exchange serves a global community of cryptocurrency fans, but most of its user base is Japanese.
Coiney provides smarphone-based credit card processing services in Japan. Coiney was launched back in March of 2012 by ex-PayPal Japan employee Naoko Samata, and has been providing mobile payments solutions using swipe card readers for smartphones.
PayPay is a mobile payment service that allows users to pay for goods and services using their smartphones. Estimated to have more than 50 million users, it is Japan's largest mobile payment app. The startup aims to be a platform for solutions around money issues rather than just a payment solutions provider. As a part of their efforts on this front, the company works towards providing its payment services APIs to partnering developers.
A Japanese personal finance management platform that offers budgeting, expense tracking, and other financial services by visualizing in real-time the current state of and issues relating to personal finance. It is currently the largest personal financial management application in Japan. Through web, smartphone and tablet, Money Forward automatically integrate data from over 2.6K data sources and deliver the service to more than 5.0M users.
SBI Holdings also known as Strategic Business Innovator Group is a financial services company that operates a range of fintech businesses focusing on three main business segments.
The Financial Service segment is engaged in the provision of financial products and related services focusing on securities, banks and insurance.
The Asset Management segment includes investment business, overseas financial service business and asset management service business.
The Bio-related segment is engaged in the development and sale of pharmaceuticals, health foods and cosmetics, as well as the operation of medical informatics business.
SBI Holdings is also active in the digital asset business, real estate business and renewable energy business, integrated non-fungible token (NFT) trading platform business.
A cloud-based accounting platform that provides tools for small businesses to manage their finances. The FinTech is a market leader among both cloud-based Accounting and HR software providers in Japan. It has two main products, Accounting Freee and HR Freee.
Accounting freee is an integrated accounting software solution optimized for SMBs. Accounting freee is designed to be easy to implement and use without specialized training in accounting or bookkeeping.
HR freee is a cloud-native integrated payroll software solution, providing payroll and other human resource related functions optimized for SMBs.
These are just a few examples of the many fintech companies operating in Japan. The country has a vibrant and growing fintech industry, and many companies are developing innovative solutions to meet the needs of consumers and businesses.
How Storm2 Can Help Japanese FinTechs Find Success
As global FinTech recruitment marketplace, we have experience in working with clients of various subsectors to scale their teams and achieve success in their recruitment process within the Japan market.
As Japan continues to hold strong potential and unlimited opportunities for FinTechs to grow in 2023, FinTech talents are critical to succeed. We are experienced in connecting FinTech talents in Japanese emerging FinTechs like yourself. Get in touch with us or Request a Call Back to find out how we can help with your recruitment gaps.