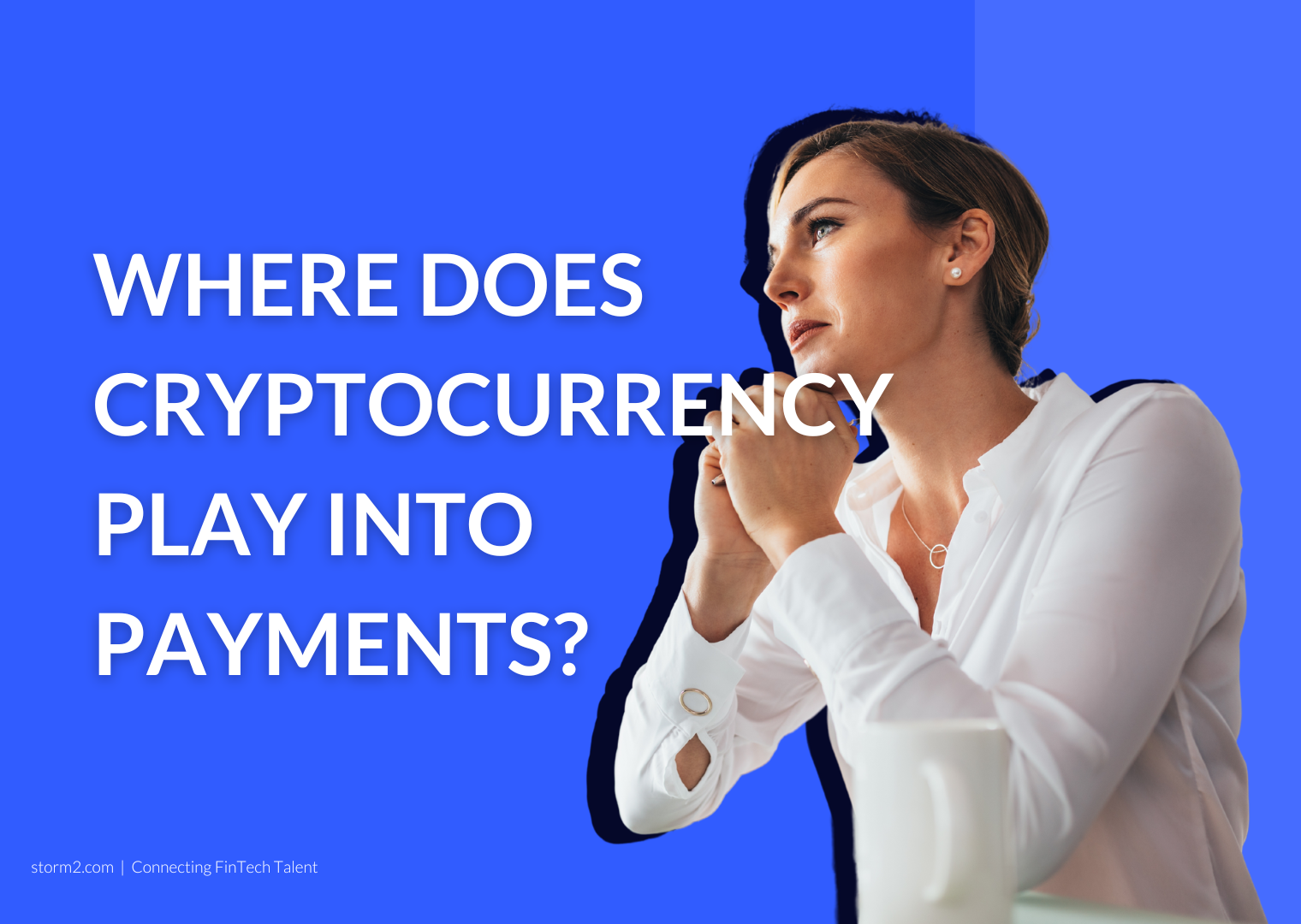 Payments Using Cryptocurrency
In the beginning, cryptocurrencies were originally developed for consumers to have the choice at anonymous payments. However, the use for cryptocurrency has since been skewed, and the relatively new fad has seen many changes throughout its reign. Cryptocurrency in payments seems like a good idea for most, but is this really the best solution?
With the changes that we've seen to the crypto market in recent months, we're expecting to see these processes play out in the payments industry as well – so what does this mean for the FinTech sector?
How does it Work?
When being used as a form of payment, cryptocurrency is essentially a value token or an instrument that can be exchanged online for goods and services. Cryptocurrency enthusiasts champion it for three main reasons:
Its potential to become the currency of the future,
Its ability to eliminate central intermediaries from the payment value chain
The higher degree of security offered by blockchain compared with traditional payment systems.
How much has payments with cryptocurrency changed?
Sending a cryptocurrency once involved going into the command line of your computer and programming a transaction. Now, the process is as simple as sending money to and from your bank account through an app. Although still in its infancy, the list of places you can use it to pay is constantly growing.
What are the Pros and Cons?
Pros

Cons

Anonymity/Pseudonymity

Cryptocurrency is decentralized and user information is not required, allowing for financial matters to be conducted without scrutiny from authorities.

Transaction fees

There may be fewer fees in crypto transactions, but cryptocurrency networks have their own transaction fees. More companies have rising fees, making it harder for many people to use cryptocurrency as a form of payment.

Peer-to-Peer

Less of a need for third-party involvement, you can send money to or receive from anyone without other services.

Price Volatility

The value of cryptocurrency is constantly changing, and very possible for sudden price drops. These create the possibility that you may spend either too much or too little when paying for something.

Available to Everyone

Many people are without access to financial services such as banks or loans – these are not barriers in cryptocurrency. Everyone can receive payments, make or receive loans, or access financial services as long as they have internet connection through their mobile device.

Risk of Loss

Just like other currencies – you can lose your cryptocurrency. If lost, there's no getting the, back and the possibility of losing money if the market is to fall.
Where is Crypto Payments going from here?
The recent launch of The Bank of London (only the second clearing bank launched in the UK in the last 250 years) as a self-proclaimed disrupter of the fundamentals of banking, specifically regarding end-to-end international banking services, also indicates that change is in the air.
An innovation that revolutionizes the industry and delivers far simpler, quicker, and cheaper solutions may be overdue. Some argue that cryptocurrencies, or rather the underlying blockchain, may form the basis of these solutions.
Many of us are aware of the market downturn that's currently going on in cryptocurrency – but will this be forever?
We're seeing immense opportunity in international cryptocurrency payments, and if able to overcome the barriers the market is huge. Current processes in the market have made it an expensive field to be in. However it's looking  like a wholesale adoption of crypto in payments could play a key part globally. Many FinTech players are vying to be the first to develop truly scalable, secure, energy efficient blockchains.
Recruitment in Payments
We've seen an uproar of crypto payments companies looking for ways to differentiate themselves, while simultaneously looking to become part of the technology solution. Finding top talent is at the utmost importance for FinTech startups, to ensure they bring their A-game to the crypto world.
From electronic bank transfers and mobile payments to buy now pay later, we connect payments startups and scale-ups with mid-level, senior, and executive professionals. Get in touch with one of our specialised consultants today if you're searching for senior, mission-driven talent to lead your Payments firm.
Why Storm2?
The Payments Industry isn't slowing down, and many companies are changing the game every day. we strive to connect disruptive FinTech companies to top FinTech talents to help companies scale. We connect experienced professionals that can help scale and build the next FinTech app that will disrupt the industry and improve consumers' financial well-being. Contact us now to find out how we can support you and your startup to success.